Our heart rate is crucial to our physical condition and general health. A healthy resting heart rate can range from 60 to 100 beats per minute. It is the frequency of our heartbeats per minute. Fitness enthusiasts now have real-time access to their heart rates through fitness bands and smartwatches, thanks to the growth of wearable technology.
The significance of heart rate and its significance in tracking our physical health will be discussed in this blog. Additionally, we will examine how smartwatches and fitness bands track our heart rates. These devices can precisely track heart rate during exercises and daily activities thanks to incorporating sensors and sophisticated algorithms, which offer helpful insights into our fitness levels.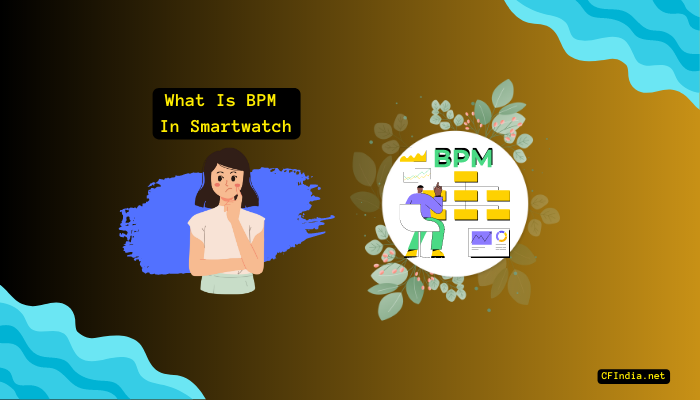 Keep reading to learn about heart rate, its calculation, and how these wearable gadgets monitor it. We have all the crucial details you require regarding heart rate and the monitoring technology.
What Is BPM In Smartwatch?
BPM, which stands for Beats Per Minute, refers to a smartwatch's heart rate measurement feature. The wearer's heart rate can be detected and measured by sensors in smartwatches, and the results are then shown as BPM on the watch's display.
The sensors' quality, how the watch is worn on the wrist, and other elements like the user's skin tone, the surrounding temperature, and their level of physical activity can all affect how accurately a smartwatch measures BPM. On the other hand, modern smartwatches can measure heart rates fairly accurately thanks to their sophisticated optical heart rate sensors.
Beats Per Minute, the same as the term used in general medicine, is the full form of BPM used in smartwatches.
Optical heart rate sensors operate by shining light into the skin and gauging how much light is reflected. Blood flows more quickly when the heart beats, increasing the amount of light absorbed by the skin. The smartwatch can determine the wearer's heart rate and display it as BPM on the watch's screen by analyzing changes in light absorption.
In addition to measuring BPM, smartwatches can use heart rate information to offer additional features like heart rate zones, which can help users keep track of their fitness levels and modify their workouts as necessary.
How To Check BPM In Smartwatch?
You can take the following actions to check a smartwatch's BPM:
A secure fit for your smartwatch should be achieved by securing it to your wrist.
Launch the health or fitness app on your smartwatch.
Look for the option to measure heart rate, which may be identified by the letters BPM or Beats per Minute.
The smartwatch will measure your heart rate after you select the heart rate option.
Your heart rate in BPM will be shown on the smartwatch's screen.
What Are The Benefits Of Tracking Heart Rate In A Smartwatch?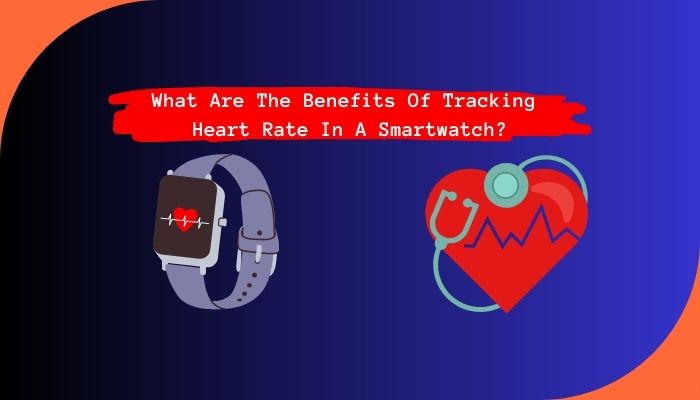 Monitoring physical activity: Keeping heart rate while exercising can give users insight into their workouts' intensity and help them maximize their workouts.
Early detection of health problems: Regularly monitoring heart rate can aid in the early identification of problems like arrhythmia or high blood pressure. Changes in heart rate can be an indication of potential health problems.
Stress reduction: Users can reduce stress by keeping track of their heart rates while engaging in relaxation techniques like meditation or deep breathing.
Can Smart Devices Track Any Other Useful Health Parameters?
Sleep patterns: Smartwatches and fitness trackers can monitor sleep quantity and quality, giving users insight into their sleep patterns and assisting them in making lifestyle adjustments to enhance their sleep.
Physical activity: Smart devices can track steps taken, calories burned, and distance traveled during physical activity in addition to heart rate.
Blood pressure: Some smart devices have sophisticated sensors and algorithms to measure blood pressure.
Oxygen saturation: Smartwatches can monitor blood oxygen levels, giving information about respiratory health and potential medical conditions.
Is There A Difference Between Your Heart Rate And Your Pulse?
Your heart rate and your pulse do differ from one another.
The number of times your heart beats in a minute is referred to as your heart rate, and it is typically determined by counting the beats that can be heard through a stethoscope or seen on a heart rate monitor.
Your pulse, on the other hand, is the rhythmic expansion and contraction of an artery that takes place with each heartbeat. The radial artery is found on the wrist, the most popular place to check the pulse.
You can check your pulse by placing two fingers on the radial artery—typically the index and middle fingers—and counting how many times in 15 seconds it beats. Then, multiply that number by 4 to get your pulse rate in beats per minute.
Therefore, although heart and pulse rates are closely related, they are not the same. Heart rate specifically refers to how frequently the heart beats, whereas pulse rate describes how frequently an artery dilates and constricts with each heartbeat.
What Are An ECG And EKG? Does My Wearable Use This Technology?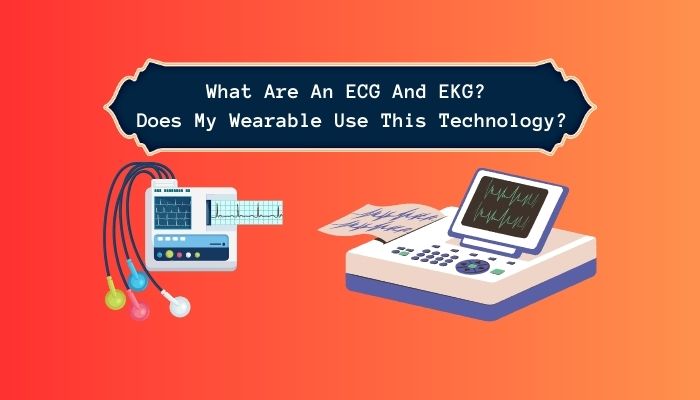 Both the terms "ECG" and "EKG," which stand for "electrocardiogram," refer to a medical test that gauges the electrical activity of the heart.
An ECG records the electrical impulses that cause the heart to beat by placing electrodes on the skin of the chest, arms, and legs. Various heart conditions, including arrhythmia, heart attacks, and other heart-related issues, are then diagnosed using the recorded data.
Some wearables, such as smartwatches and fitness trackers from brands like Samsung, Apple, Fitbit, and Fossil, are equipped with ECG sensors that can perform a similar test. To measure the heart's electrical activity and generate an ECG reading, these sensors typically require the user to place their finger in a specific location on the watch face or other device.
It's important to remember that these wearable ECG sensors are not meant to replace professional-grade ECGs or be used to identify any specific heart conditions. Instead, they are intended to give users general knowledge about their heart health and track any long-term heart rate or rhythm variations. For any questions regarding heart health or to obtain a complete diagnostic ECG, it is always best to speak with a medical professional.
Monitor Your Heart Rate With Apple Watch:
Thanks to its optical heart sensor, the Apple Watch can track your heart rate all day.
How to check your heart rate
Open the Heart Rate app on your Apple Watch to check your heart rate. You can also add the Heart Rate complication to your watch face for quick access. During a workout, your heart rate is displayed on the workout screen.
When Apple Watch Measures Your Heart Rate:
Apple Watch measures your heart rate throughout the day, including during workouts and Breathe sessions. You can also turn on heart rate notifications to be alerted when your heart rate goes above or below a certain threshold.
How Apple Watch Measures Your Heart Rate:
Using green LED lights and light-sensitive photodiodes, the optical heart sensor in the Apple Watch uses photoplethysmography technology to gauge the amount of blood flowing through your wrist. This makes it possible for the Apple Watch to determine how many times your heart beats per minute.
Apple Watch Series 4, Series 5, Series 6, Series 7, Series 8, or Ultra2 have built-in electrodes in the Digital Crown, the back of the device, and the optical heart sensor. With these electrodes, you can measure the electrical signals flowing through your heart using the Heart Rate or ECG apps.
Simply launch the Heart Rate app and place your finger on the digital crown to measure your heart rate using the electrical heart sensor. Additionally, you can take an ECG using the electrical heart sensor and the ECG app, which is currently accessible in some nations and regions.
Overall, using the Apple Watch to track your heart rate is a convenient and simple way to keep tabs on your cardiovascular health.
Conclusion:
In conclusion, smartwatches have established themselves as a necessary piece of gear for fitness enthusiasts, and checking one's BPM is essential to monitoring one's health.
Users can maintain their fitness goals and guarantee their heart health by knowing what BPM is and how to check it on a smartwatch. As a result of technological advancements, smartwatches are now an essential tool for tracking one's fitness progress.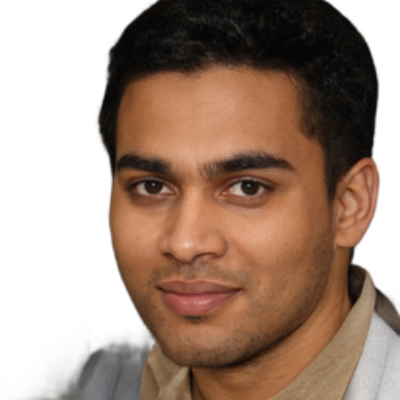 I am a Chandan Tewatia and I am the founder of this blog cfindia.net. I have been in the industry for over 10 years and have worked with some of the biggest names in the business. I have a wealth of experience and knowledge to share, and my blog is a platform for me to do just that.