Watches are one of the essential things that a man can own. It serves more purposes than being alert about time, as watches can be a great style statement if worn correctly. Generally, there were 2 two types of watches, digital and analog.
Analog is a classic concept as you must follow the watch's minute, hour, and second hands to determine the time. While digital watches are straightforward to use as the time and, in some instances, the date also is shown directly on the screen. 
One thing to note is that good-quality analog watches cost more than good-quality digital ones due to their mechanics. But if you want something trendy, you should watch for smartwatches.
Smartwatches are becoming famous as they provide many handy features, such as Bluetooth connectivity, that regular watches don't. You should follow this article if you are on a budget and want the best smartwatch under 20000.
Best Smartwatch Under 20000 In India 
Just like smartphones, smartwatches are also becoming a big trend all over the world. This is led many big smartphone companies such as Samsung, Apple, and many more to introduce their smartwatches in the market to take the first mover's advantage. This has led to the availability of these smartwatches in various price ranges.
If you are looking for an entry-level smartwatch, you should get something within 5000, but if you want premium quality, you must increase your budget to 10000.
Let me clarify first; if you buy an entry-level smartwatch and a premium smartwatch, you will see many differences, from the build quality to the overall product features.
1. Apple Watch SE: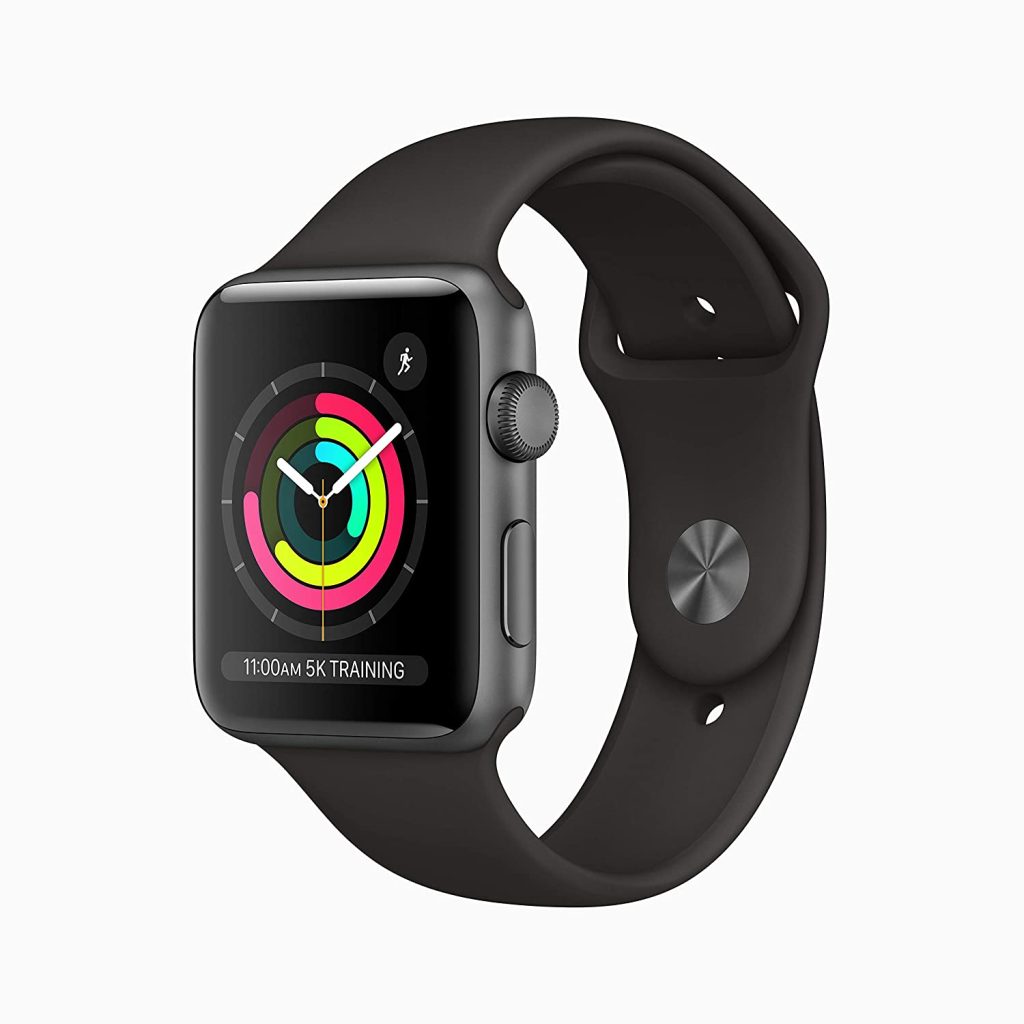 Apple is a brand known for making premium quality products, but it has been a while since it entered the smartwatch market. It is very well known in the smartwatch market that if you want to buy a premium smartwatch, you should go for the apple watch series.
The Apple watch series has the best health tracking features, so you should go for it even if you are a fitness freak or health conscious. 
The Apple watch series SE does justice to the great reputation of Apple Watches, as it also comes with its base health and fitness tracking features. Along with all these, it is made of aluminum, which is very sturdy, and you don't have to fear the build quality.
It comes with the S3 dual-core processor and the W2 Apple Wireless chip, improving its performance and smoothness. 
2. Amazfit GTR 4: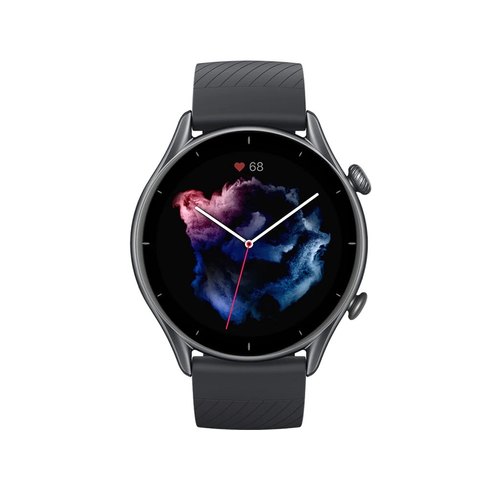 If you asked someone a few years ago about Amazfit, then most chances are that he/she might not have even heard of this company. But the current situation is completely different, as Amazfit has made its name in the smartwatch industry as one of the leading brands.
They are famous for providing premium quality smartwatches at midrange. Unlike the apple watch series 3, amazfit watches are compatible with Android users, so if you are an android user, you can go for this brand.
Let's start with the Amazfit GTR 4. It has a leather finish, so if you plan to wear something semiformal, this smartwatch might be your perfect partner.
It also comes with a touch display along with a round dial. It comes with a lithium polymer battery, lasting up to 12 days on average. As people might expect, you get Bluetooth connectivity with this device to connect your smartphone.
3. Samsung Galaxy Watch 4: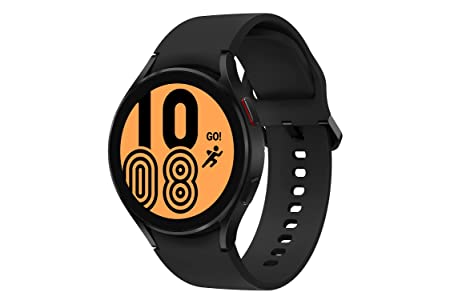 Like Apple, Samsung is also an electronic brand that has entered the smartwatch market. They are also targeting the premium range of smartwatches in the market.
As apple is made for iPhones, Samsung smartwatches are made for people using Samsung mobile phones.
One thing you should know is that Samsung, along with Apple, is the most reputed smartwatch manufacturer worldwide.
Unlike the Amazefit smartwatch, it does not like a leather-like finish, but it comes with a black color band that can be changed, but the black band makes it very versatile. It also comes with a lithium-ion battery. Like any other smartwatch, this one is also bundled with Bluetooth connectivity.
So if you want to connect your mobile phone to your smartwatch, you can do it. It is only 30 grams, making it one of the lightest smartwatches on the market.
4. Honor Watch Magic (Moonlight Silver) 9.8mm Thickness & Lightweight Smart Watch: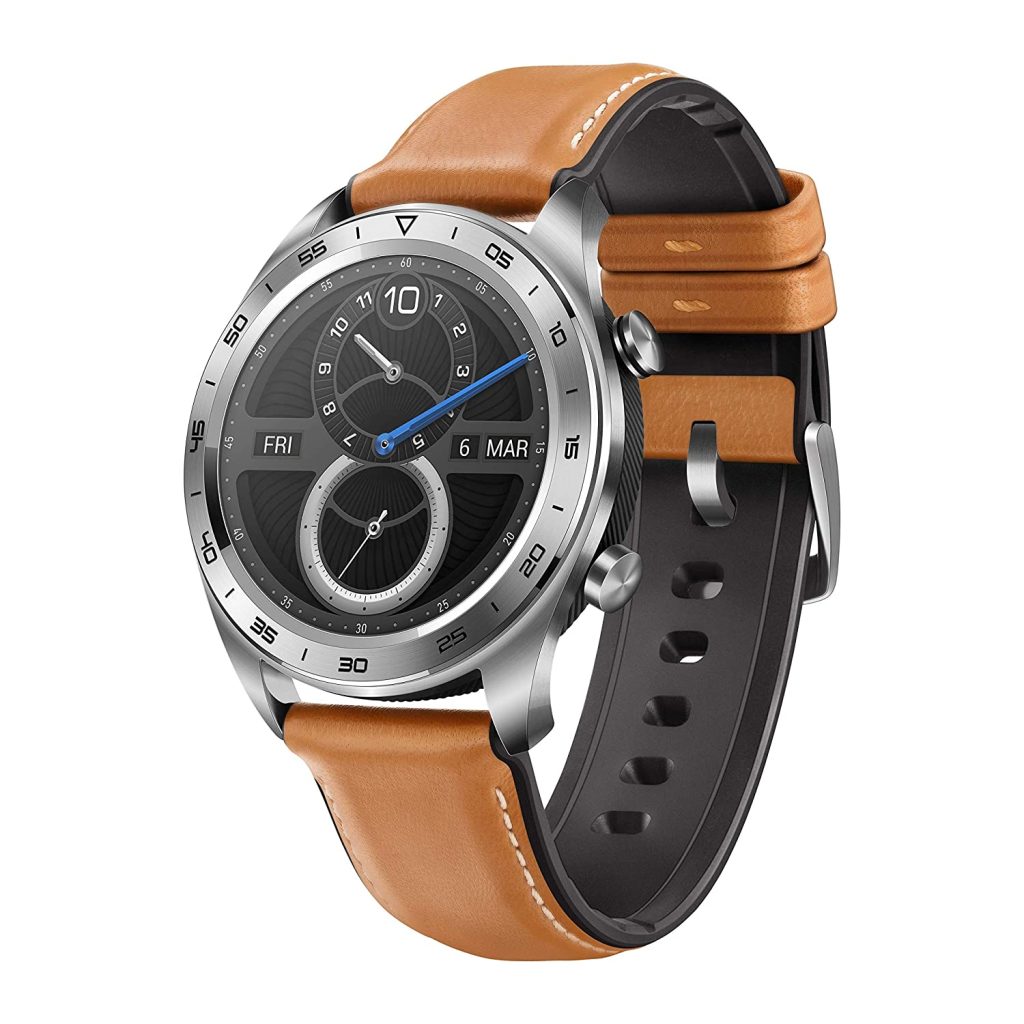 Honor Smart Watch is also an electronic company like Apple and Samsung. But what separates Honor from other brands is that they focus on the mid-range sector of the market. They are known for providing premium quality products at reasonable prices.
Unlike Samsung smartwatches, you can connect it to any android smartphone with Bluetooth connectivity. Honor is a rising star in the market, unlike Samsung and Apple, all ready market leaders. But the future seems very bright for Honor.
The Honor watch comes in midnight black with a round dial and a touch screen. One thing you should keep in mind is that physical looks are completely subjective. This might not look attractive but it can be attractive to someone else.
The main highlight of this watch would be its WARP charging facility, with which you can charge your smartwatch at a very fast speed. You can charge your smartwatch up to 60 percent within 20 minutes, and it will last an average of 7 days.
5. OPPO Watch: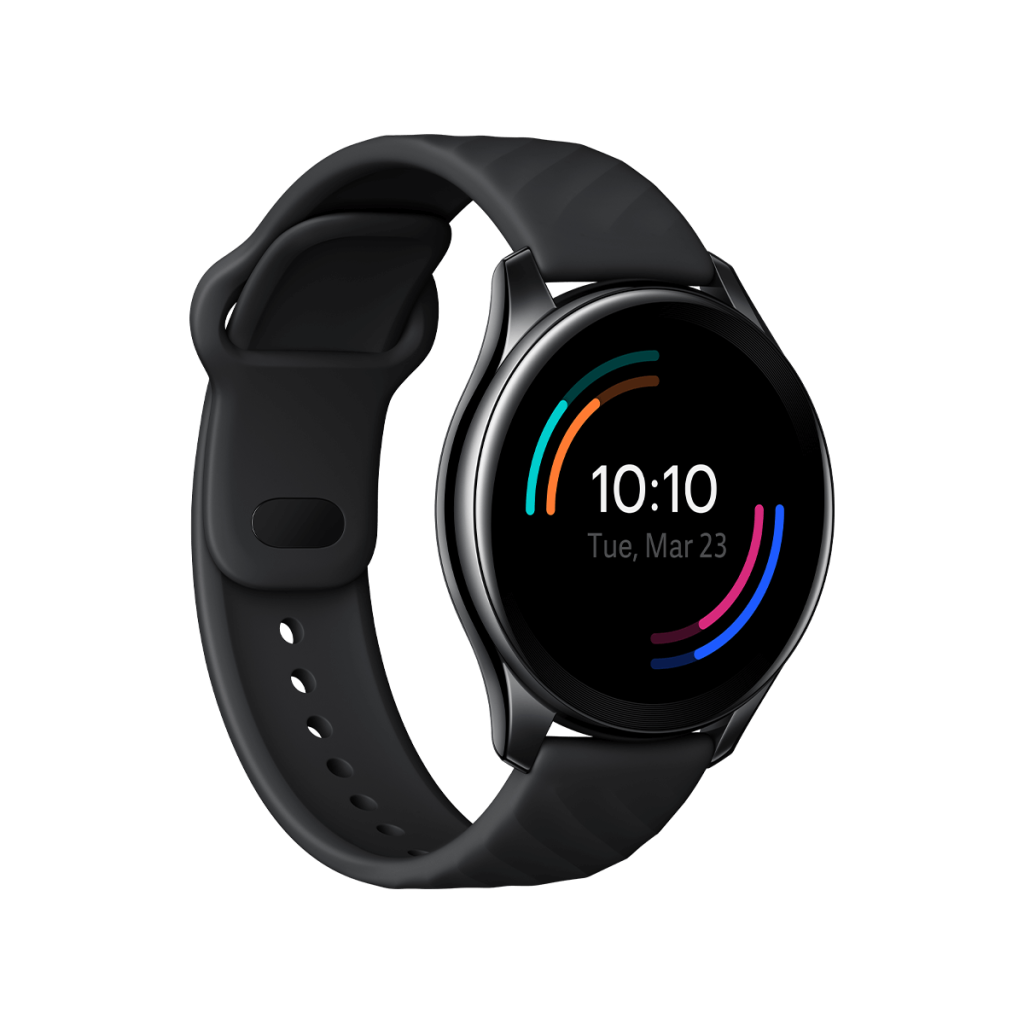 OPPO is a smartphone brand that has recently indulged itself in the headphones and the smartwatch industry. This is the only brand on the list offering budget smartwatches of premium build quality. Oppo is famous for producing aesthetically looking smartphones as well as smartwatches.
Like the Oneplus smartwatches, the OPPO smartwatches are compatible with every Android smartphone with inbuilt Bluetooth connectivity. 
The OPPO watch comes in a dashing white color and a white band. The band is very comfortable to wear and does not pressurize your arms. It comes with a square dial, unlike the previously mentioned watches.
It also comes with Bluetooth connectivity, allowing users to connect the smartwatch to their smartphone. One other thing that it has over the previously mentioned smartwatches is the presence of Wi-Fi connectivity.
6. Amazfit T-Rex Pro: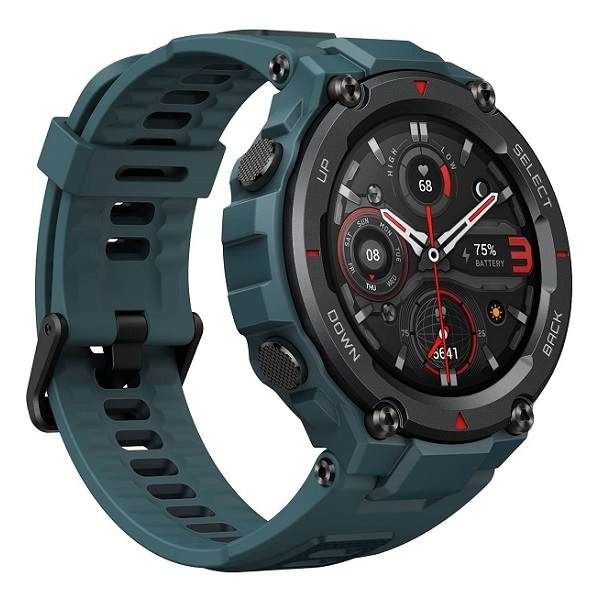 We have already talked a lot about the Amazfit brand. But to recap it, you can say that it is not an electronic brand like Samsung, Apple, or others, as it is a dedicated smartwatch brand. You won't find any budget smartwatches from this brand as they deal in midrange and high-range products. 
Unlike the previously mentioned Amazfit GTR 3 Pro, it does not have a semi-formal look with a leather finish. Rather it has a casual and stylish look with black bands and red stripes. You should know that it comes with an AMOLED display.
AMOLED displays are known for being one of the best displays ever in the electronic industry. It comes with a lithium polymer battery, and the company claims it should last 18 days on a full charge. Along with all these features, it has Bluetooth connectivity, allowing you to connect your phone to your smartwatch.
7. Huawei Watch GT 2 Pro: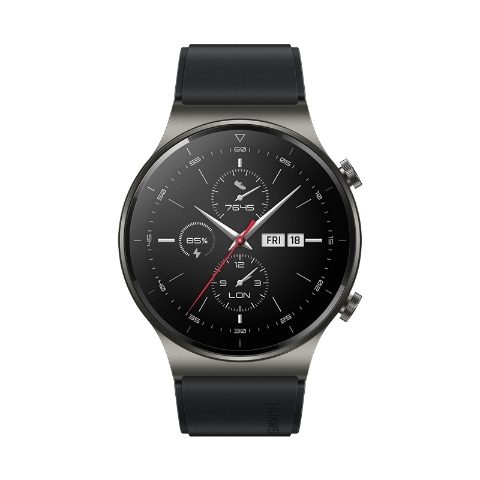 Huawei is already known for making flagship or high-range mobile phones. They are one of the competitors of Samsung and Apple in the flagship smartphone market. In recent years, smartwatches have seen a lot of attention from the audience, and almost all big mobile phone manufacturers have entered the market. 
The Huawei Watch GT 2 Pro is not flashy. Instead, it has a dull grey color, which gives it a formal look and makes it more versatile. It has an AMOLED screen making it great for watching content. The straps of this watch are made of premium leather, making it very comfortable for the user. The company claims that once fully charged, the battery life of this smartwatch can last up to 2 weeks or 14 days.
8. Titan Smart Pro: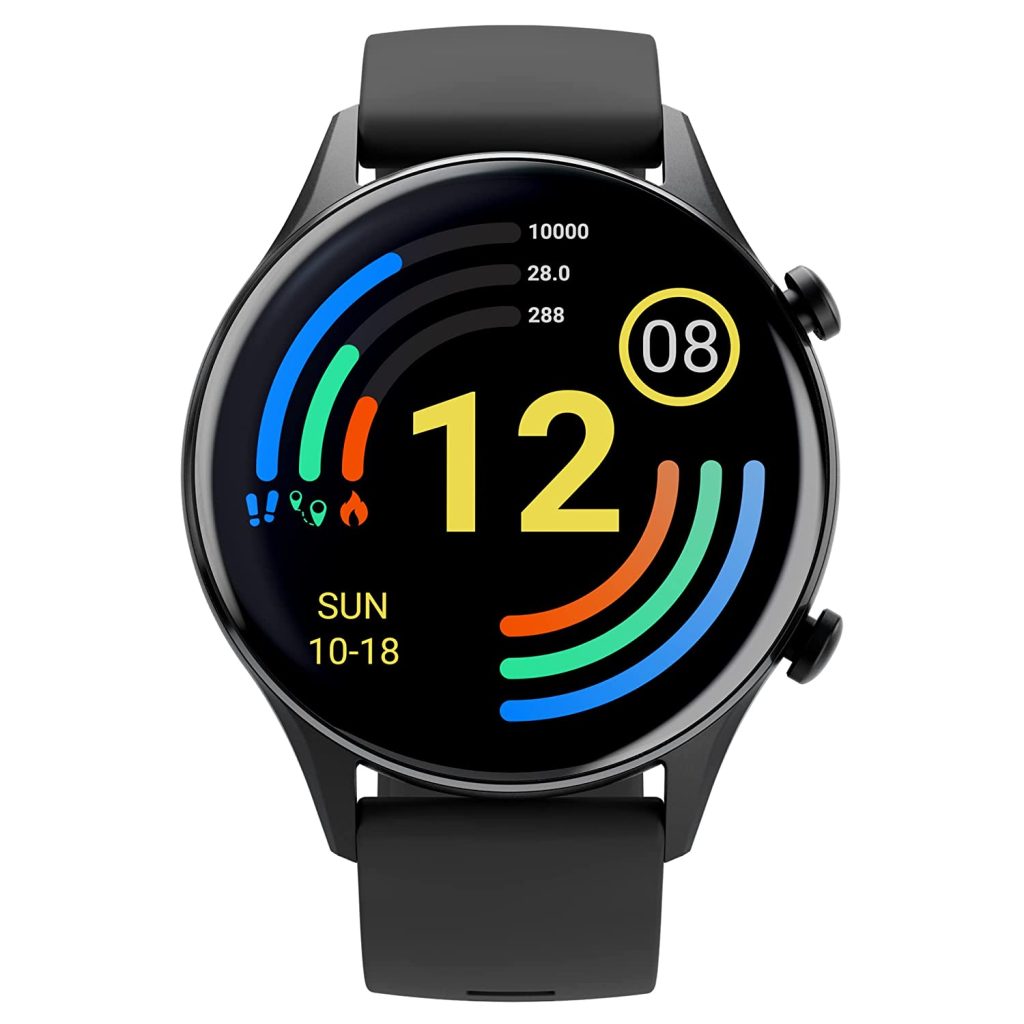 Titan is a Tata subsidiary and is India's most famous watch brand. Titan specializes in making analog and digital watches with the outstanding build quality. Not only does Titan have products in the budget range but also in the premium range, which makes the brand very flexible for customers. But recently, Titan decided to enter the smartwatch market in India with their wealth of knowledge in watchmaking. 
One thing to note is that the smartwatches of Titan are generally based on the midrange and high range. It comes with a touch screen, and an AMOLED screen that makes it great for watching content. It is also water resistant up to 50 meters. It weighs 29 grams, making it one of the lightest smartwatches in this price range. It has Bluetooth connectivity and features such as a barometer, compass, etc.
9. Fossil Gen 5E: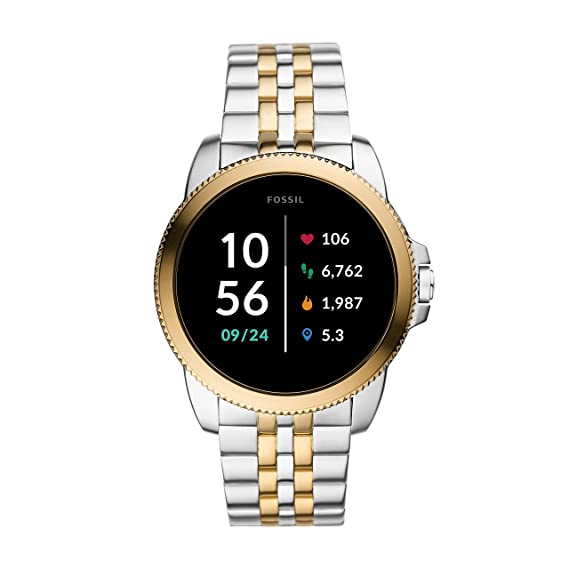 Just like Titan, Fossil was also a well-known watch brand. Still, the differences are that while Titan is an Indian brand, Fossil is an International brand and is well-known worldwide for its quality watches.
Still, recently they have entered the smartwatch market just like Titan. Unlike Titan, Fossil does not focus on the midrange, as its product lines are in the high range. 
The Fossil Gen 5E is the most costly watch on this list. Like the Amazfit GTR 3 Pro, this smartwatch also has a leather finish, giving it a formal look. The bands are made of pure leather, and the dial is round and made of stainless steel.
It is very heavy for a smartwatch due to its amazing and sturdy build quality. It has many features, including step trackers, a compass, and many more, along with basic Bluetooth connectivity. 
10. Samsung Galaxy Watch 3 45mm: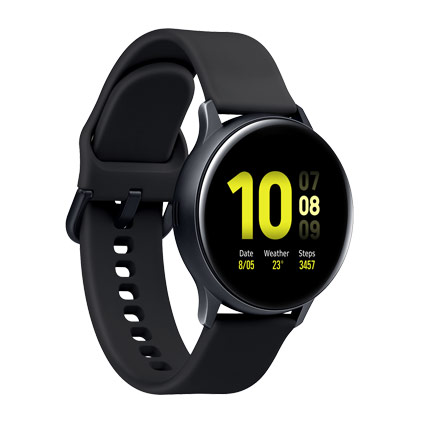 We have already talked enough of Samsung as a brand, so let's head toward the smartwatch. The Samsung Galaxy Watch 3 Active comes in a combination of white and silver colors.
The strap or the watch's band is white, while the dial is grey and made of stainless steel. This smartwatch has many features, but the ones that stand out are wireless and reverse charging. 
If you have a Samsung device that supports reverse charging, you can keep your smartwatch on its back to charge it. It also comes with water results.
If you are a fitness freak, then you don't need to worry as all of your needs will be soughed out by the smartwatch as it has all the sensors you might need. Lastly, it has Bluetooth connectivity, connecting your phone to the smartwatch.
11. Fitbit Versa 2 Alexa: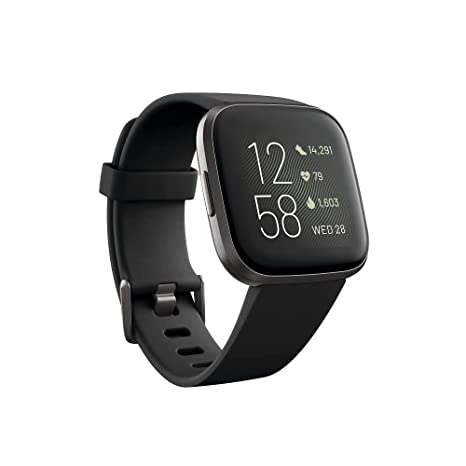 Fitbit is an international fitness watch brand. As the name suggests, they focus a lot on the fitness aspect of things, which they specialize in fitness bands, but recently they have also introduced their smartwatches.
You should note that the watches made by Fitbit are sleek and not very bulky. They also aim toward the high-range market instead of the midrange or the budget range. 
The Fitbit Versa 2 Alexa comes with a rose gold color and a square dial with matching rose gold-colored straps. It is more of an android watch than a normal smartwatch, giving it an edge over the other watches.
You can install applications and a call from the watch as an android watch. It is Bluetooth-enabled and made in China.
Features to look in Smartwatches under Rs 20000 – Buyers Guide:
Display Quality:
Display quality is one of the major things that you as a customer, must be careful about as many types of displays are available at the same price range, but one is far superior to the other. This is why you should do a lot of research about the display quality before buying a smartwatch.
Design & Fit:
First impressions can play a huge part in forming an opinion about a product. The design is the first thing that someone notices while buying a smartwatch. Fitting should also be taken care of as it is linked with the comfortability of wearing it. 
Battery Life:
Enough talk about the physical aspects of a smartwatch, so let's talk about some of the built-in features you get with your smartwatch. One of them would be the battery life. It is essential as it is one of the crucial factors that can affect the user experience. So let's say that if you have a smartwatch with short battery life, the power will be drained quickly, causing you to charge it repeatedly. 
Fitness And Health Features:
If you are into fitness or very health conscious, you can watch the smartwatches with fitness features such as a steps counter or even health maintenance features such as a blood pressure checker or heat beat checker. One thing to know is that if you want accurate health features, you must invest in a good quality smartwatch. 
Sound Clarity:
One of the features that a smartwatch provides is its media output. So if you like to listen to music, you should check if the product has good speakers that will suffice your needs. These things can be subjective, so it varies from person to person.
Connectivity:
Generally, in most smartwatches, you get Bluetooth connectivity. With the help of Bluetooth connectivity, you can connect your smartwatch with your phone to access additional features such as answering calls, changing songs, receiving notifications, and many more. But in premium smartwatches, you also get Wi-Fi connectivity, with the help of which you can connect your smartwatch to the internet.
Frequently Asked Questions:
What are the top 5 Smartwatches?
Many companies manufacture smartwatches, but no particular smartwatch can be called the best if you want to know the top 5, then it would be the Apple Watch Series 3, Galaxy Watch Active, Fossil Gen 5E, Amazfit T-Rex Pro, Samsung Galaxy Watch 4. 

Which smartwatch has the best battery life?
There are many features that a good smartwatch needs to have, such as a batter. If you want to know the smartwatch with the best battery life, it would be the Huawei Watch GT 2 Pro, which comes with 14 days. 

How many years will a smartwatch last?
Generally, electronic items last for many years, but it largely depends on the usage and type of product. A smartwatch can last from 3 to 5 years if used properly.

Which Amazfit watch is best?
If you are a big fan of Amzefit, you should watch out for the Amazfit T-Rex Pro, as it is well-balanced. 

Is it okay to sleep with a smartwatch?
Yes, it is okay to sleep with a smartwatch as it won't have any side effects on you. 

Can smartwatch batteries be replaced?
Generally, yes, the batteries of smartwatches can be replaced. 

Which smartwatch is best in India under 20000?
1. Apple Watch SE
2. Amazfit GTR 4
3. Samsung Galaxy Watch 4
4. Honor Watch Magic
5. OPPO Watch
6. Amazfit T-Rex Pro
7. Huawei Watch GT 2 Pro:
8. Titan Smart Pro
9. Fossil Gen 5E
10. Samsung Galaxy Watch 3 45mm
11. Fitbit Versa 2 Alexa
Conclusion
The statement "Best smartwatch under 20000" is incorrect as no smartwatch is better. What you should focus on is your needs.
If a particular smartwatch has the desired features, you should go for it. Many factors can influence your smartwatch buying decision, such as the price, features, display, and more.
Some of them have already been discussed in the previous parts of the article. So if you want to know more about them, you can review them.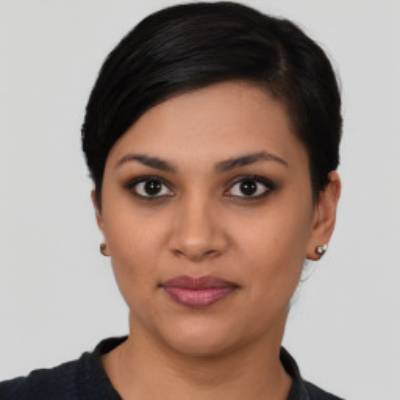 I am Garima, pursuing my 3rd year Electronics from Delhi University and I like to write on gadgets and computers through my social media, blogs and actively participating on quora discussions on gadgets. I have a keen interest in technology and how it can be used to improve our lives.