Sim racing has become quite popular for some time now as it is cheaper and safer than normal racing. iRacing and Assetto Corsa are the most sought-after simulation racing games. For sim games, it is also necessary to have the right set of gear for your games. Thrustmaster pedal sets are the ultimate solace for sim racers. 
The Thrustmaster T3PA and T3PA PRO are the best pedal sets for beginners. Add-on pedal sets are compatible with T300 RS, T500 RS, and TX racing wheels. Unlike their predecessors, they have a third pedal to improve the user's gameplay. 
However, the debate between T3PA and T3PA pro often creates a lot of confusion among the users as to which one of them will be better for them. Do not worry; we are here to make things easier for you. In this article, we will compare T3PA and T3PA Pro in a detailed way so you can choose the best for you!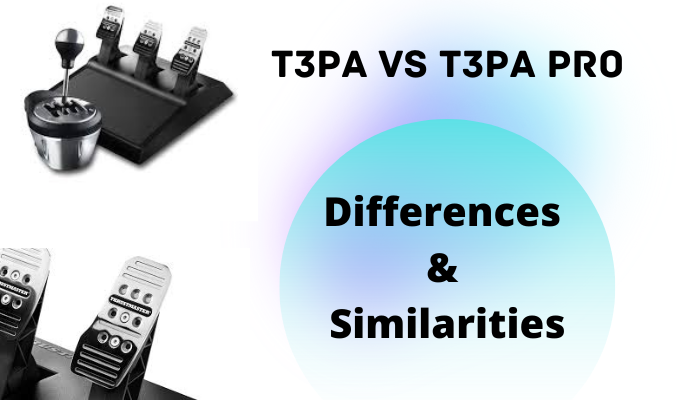 The T3PA and T3PA Pro are both high-quality pedals produced by Thrustmaster, a leading manufacturer in the gaming accessories industry. The T3PA Pro is generally considered to be higher build quality than the T3PA due to its metal construction and more advanced features.
However, both pedals are durable and reliable, and the T3PA is still a popular choice for many gamers. Choosing between the two will ultimately depend on your specific needs and budget.
T3PA VS T3PA PRO: Build Quality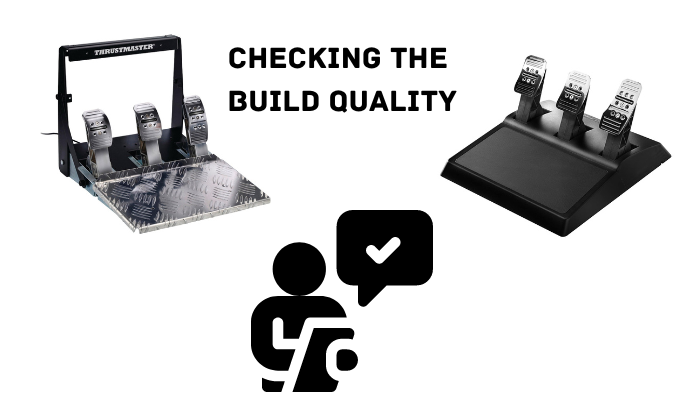 The T3PA pedal set is well-made, with all-metal pedals, pads, and an internal motor. However, the casing and footrest are made of plastic, which, as mentioned before, is its biggest drawback.
It slides very easily because of its build. Sometimes, you may also feel it is fragile or of cheap quality. But Thrustmaster has worked well with the plastic base and enhanced the grip design. 
But the T3PA Pro is purely made of metal, making it almost three times heavier than the T3PA. The heavyweight also prevents it from sliding and is much better in terms of durability. The metal footrest has a substantial and sturdy feel to it. To prevent slippage, the footrest is also textured.
Both of them have an amazing grip design. The T3PA pedal set is made up of plastic and is quite lightweight, but on the other hand, the T3PA Pro pedal set is solely made up of metal. This is one of the major differences between the build quality of T3PA and T3PA Pro.
This is also why people tend towards T3PA pro. But mounting has been recommended for better and more comfortable gameplay in both pedal sets. 
T3PA VS T3PA PRO: Performance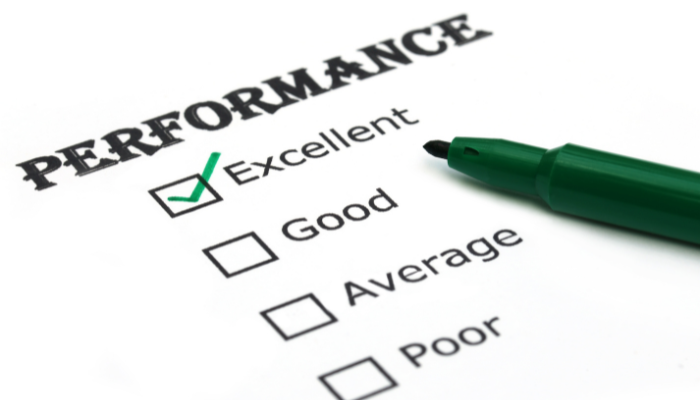 These pedals are compatible with all recent Thrustmaster wheelbases and are a significant upgrade for any set that does not include the T3PA. Unlike some other companies' pedals, Thrustmaster leaves the heavy lifting to the wheelbase. This makes issues like input resolution a very trivial matter. 
The T3PA and T3PA Pro sets come with various options for altering the height, angle, and pitch of the pedals and mod options for the brake pedal that allow you to tweak the feel and necessary braking force. The T3PA has only one mod option, whereas the T3PA Pro has two.
Once again, this is where the T3PA Pro stands out from the T3PA model. Moreover, T3PA Pro has more height adjustment controls than the T3PA set. This ensures better gameplay for the user. Additional upgrades are available from both Thrustmaster and third-party vendors.
Although both have been on the market for a considerable amount of time and have amazing performance, it is only fair to say that T3PA Pro also outshines in terms of features and execution. However, from a bigger perspective, T3PA also delivers a good performance. 
T3PA VS T3PA PRO: Design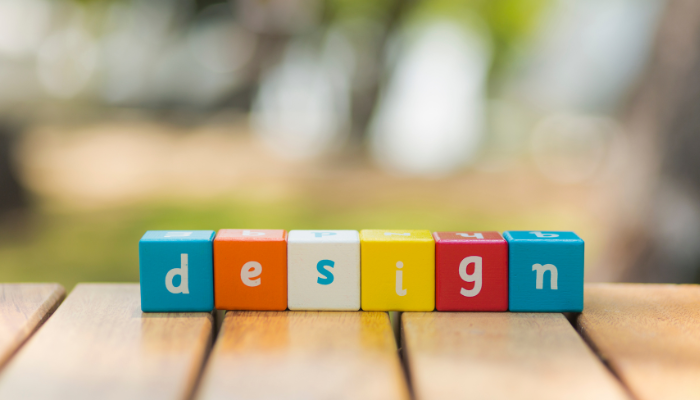 Although T3PA does not top the chart, it is quite fair in design. The best part about T3PA is its customization because you can adjust the spacing and angle of each pedal. Each pedal has three spacing positions and two angle adjustments. 
You can also modify the height of the accelerator pedal, which has two height options. A conical rubber brake mod may be installed directly under the pedal to improve resistance and provide a realistic ultra-progressive effect. But, T3PA is more suited for F1 (standard) positions. 
On the other hand, T3PA Pro has more levels of height adjustment, and thus it is suitable for F1 and GT (inverted) positions. All pedals have more range and pressure adjustments.
It also contains two separate brake mods that you can utilize to alter the brake pedal's pressure force, travel length, and resistance. However, there are few additional and out-of-the-box functionality advantages compared to the T3PA model. 
Without a doubt, T3PA Pro has some undeniable advantages over T3PA. But it would be unfair to say that T3PA lacks anything major regarding its design and functionality. 
T3PA VS T3PA PRO: Pedals Style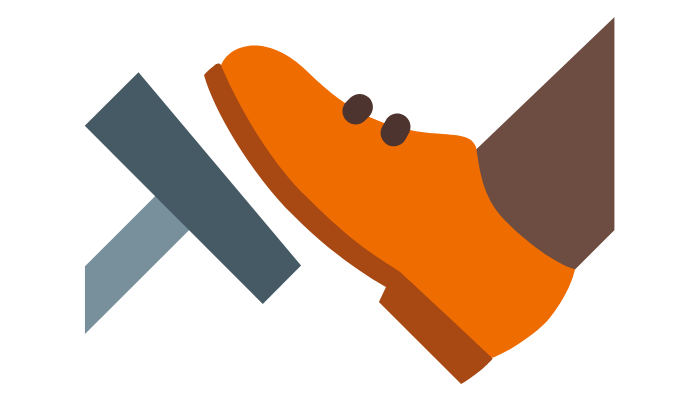 In both models, you can adjust the distance between the three pedals. You can also remove the pedal pad, which can be mounted in three positions.
You will realize this will give you more comfort and eventually improve your gaming experience. This is quite an improvement, considering the previous two-pedal set. 
But the T3PA Pro model has an extra rod suspended on the top. Now, you must be wondering what its use may be. It enables the user to choose between two different pedal styles.
You have the option of choosing between two pedal styles: floor-mounted (also known as F1-style) or suspended (also known as F2-style) (GT-style). The floor-mounted location makes it easy to heel and toe the pedals, although it may take some getting used to.
The T3PA Pro surpasses the T3PA in terms of pedal styles because it has two mounting styles that help you experience better gameplay. 
T3PA VS T3PA PRO: Durability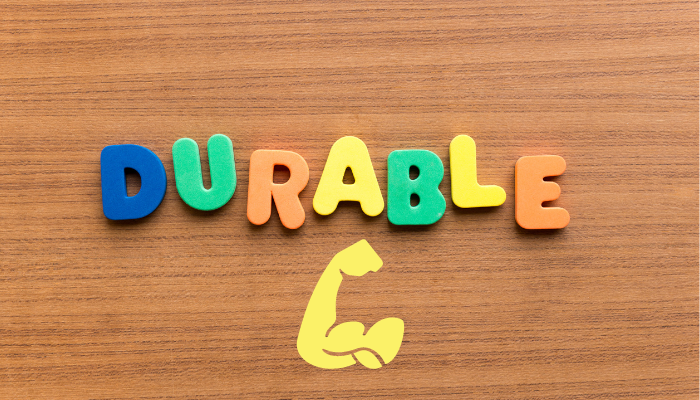 The pedals are quite comfortable, and the internal system is sturdy, making it less likely to break. The casing, however, is still made of plastic. To prevent slippage, the footrest is wide and textured. It is quite lightweight for the same reason and weighs only 3.4 kilograms.
Since it is a bit lighter, people may question its durability. But Thrustmaster surely does not compromise on its quality. They have made the plastic build much better compared to the previous Thrustmaster pedal sets. 
The Thrustmaster T3PA Pro is significantly tougher. It is made entirely of metal, including the pedals, internal structure, and casing. It is unquestionably tougher and more long-lasting. Since it is purely made of metal, it weighs way more than the T3PA model. It weighs about 9.2 kilograms. 
T3PA and T3PA Pro have been on the market for a long time. Very rarely have users complained about their durability, which means both of them are made of top-notch quality.
However, T3PA Pro surpasses T3PA in terms of durability because of its all-metal build. But, T3PA is equally good quality even though it is partially made of plastic. 
Similarities Between T3PA VS T3PA PRO:
The T3PA and T3PA Pro pedals are compatible with various controllers. They can be ordered separately or as part of a bundle with other accessories, such as steering wheels and shifters. One thing that both the models have in common is that they are both strong and durable, irrespective of the material they are made up of. 
They have a textured platform that gives them a better grip, indirectly influencing the gameplay. Both sets of pedals may be modified for resistance and incline. It also includes a conical brake mod that can be installed if you desire heavy pedal resistance like in a real race car. In terms of customization, they are also quite similar. They also allow for the floor-mounted racing position, a must for F1 sim racing games. 
They are equipped with powerful compression springs, the pressure force of which may be adjusted depending on the springs' travel range. As a result, users can tailor their experience to their personal preferences. This gives you a considerable advantage in racing because the brake pedal's performance is paramount. 
What Is The Cost Difference Between T3PA VS T3PA PRO?
The cost difference between the T3PA and the T3PA Pro is quite negligible. At this point, you must think that since T3PA Pro has more added features, it must cost more. However, the reality is quite the opposite. 
The T3PA pedal set has a maximum retail price of Rs. 16,999, whereas the T3PA Pro pedal set has a maximum retail price of Rs. 14,999.
This is a little confusing because, considering the number of extra features T3PA Pro offers, it must be valued at a higher price than the standard T3PA model. However, it is certainly not the case.
However, on other e-commerce platforms, like Amazon or Tata Cliq, you may get the T3PA model at a very discounted price. However, this is only for India. Different countries may have different pricing schemes.
Which Is Better: T3PA Or T3PA PRO?
The T3PA has good specifications that would satisfy the needs of a sim racer, but without a doubt, the T3PA Pro is a better choice for you. Regarding performance and durability, the T3PA Pro model undeniably outshines the T3PA model. 
Not only does it offer superior performance, but it also ensures that it has ample levels of adjustment in height and inclination. This ensures that the user experiences maximum comfort while playing games.
While the T3PA can be customized only in one mounting position, the T3PA Pro model can suit two gaming styles – F1 and GT. 
Moreover, considering the aesthetic, the T3PA is much better in design as it is only made up of metal. It is heavier and thus sturdy enough to manage the pressure that will be put on it. 
Frequently Asked Questions:
Are T3PA pro-load cells?
Yes, T3PA Pro is very compatible with the load cells. The load cell mod turns your brake into a pressure-sensitive pedal, similar to what you'd find in a real car.
Is T3PA compatible with T150?
Yes, the T150 is compatible with the T3PA pedal set. 
Are the T3PM pedals well?
Yes, T3PM is an amazing set of pedals if you are upgrading from T3PA. The H.E.A.R.T magnetic technology used in T3PM is proprietary and patented, providing players with outstanding, thousandth-of-a-second precision. T3PM also features four different brake pressure modes, allowing racers to play comfortably and with the same level of precision regardless of the setup they're using.
Are the T3PA pedals worth it?
If you are a beginner at sim racing, then T3PA is an amazing choice. But if you are a seasoned player, you may begin to outgrow them. 
Is T3PM better than T3PA?
The T3PM pedals are an improvement over the T3PA pedals in several ways. The brake pedal, in particular, is notably better, as it uses magnetic sensors instead of the potentiometer found in the T3PA. In addition, both the gas pedal and the clutch have been upgraded, resulting in an overall smoother and more accurate pedal experience. So, if you're looking for a high-quality set of pedals for your Thrustmaster setup, the T3PM pedals are a solid choice.
Conclusion:
So that was all we had in our T3PA versus T3PA Pro articles. By now, you must be clear about their basic and major differences. T3PA is a good set of pedals, but it would not be fair to give T3PA Pro any lesser amount of appreciation. 
Be it performance, build quality, design, customization, or even durability, the T3PA Pro model is a step ahead of the T3PA model. It has an elusive clutch pedal and the brake mod, the most striking feature of the T3PA Pro model as it completely transforms the add-on.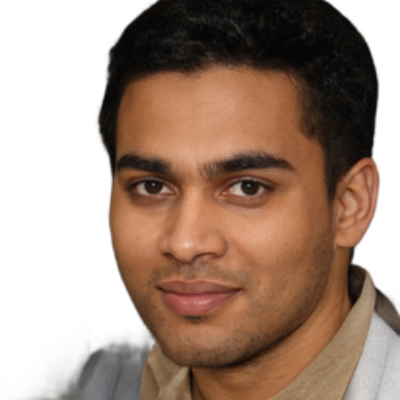 I am a Chandan Tewatia and I am the founder of this blog cfindia.net. I have been in the industry for over 10 years and have worked with some of the biggest names in the business. I have a wealth of experience and knowledge to share, and my blog is a platform for me to do just that.