Smartwatches have become essential gadgets that everyone loves to have. Be it the office, gym, or random places, probably you've seen people wearing Smartwatches. This small gadget has many features that help answer calls, listen to music, and have fitness tracking capabilities.
But have you ever wondered how Smartwatches work? This device has built-in sensors that record all data and convert it into an easy-to-read format. Be right here to know in detail about the incredible features of Smartwatches and how these features work.
How Do The Basic Functions Of A Smartwatch Work?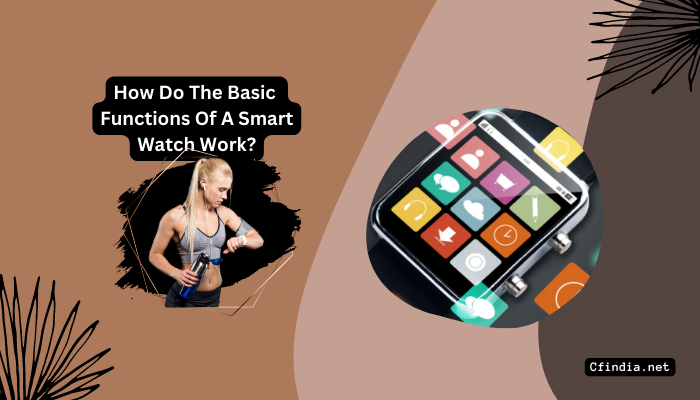 Smartwatches come with various features like GPS, pedometer, Wi-Fi technologies, and many other built-in sensors. These sensors collect information that displays on your dial.
Smartwatches are synchronized with your Smartphone and use applications to show vital information. Moreover, you can also answer your messages, monitor fitness, and other things.
What Is A Pedometer? How Does A Pedometer Work In A Smart Watch?
The pedometer is a small sensor that is present in smartwatches. This small sensor helps measure the steps that you walk. The pedometer consists of a small lever arm that moves up/down as you move or according to the hip movement.
This way, it counts the steps you have taken to reach your destination. Moreover, this is also helpful to count other movements such as bending over. The data is also recorded when running, walking, and jumping.
What Is An Optical Heart Rate Sensor? How Does An Optical Heart Rate Sensor Work In A Smart Watch?
The smartwatches have an optical heart rate sensor, which helps monitor the heart rate and blood flow from the heart. The tracker uses a phenomenon known as photoplethysmography which is used to measure the heart rate.
It's a technical term that gauges the amount of light scattering through blood flow. The optical heart rate sensor detects the flow of blood and pulse rates including cardiac output. Furthermore, the data helps make necessary modifications to live a healthier life.
What Is A Calorie Counter? How Does A Calorie Counter Work In A Smart Watch?
A calorie counter sensor in your smartwatch helps to detect the number of calories you burn. These sensors work by basal metabolic rate. It helps to analyze the acceleration of the body and movement analysis. The sensor works on the principle of self-exertion; the more you work, the more you will burn calories.
Also, the built-in accelerometer collects the data, which is utilized by the algorithm while counting the number of calories you have burnt. To get accurate data, be sure to reset the calorie counter and then proceed with the exercise.
What Is A Sleep Monitor? How Does A Sleep Monitor Work In A Smart Watch?
Your sleeping pattern predicts your health. The sleep monitor in the smartwatch can help to track your sleeping schedule. Some people may feel restless when they are sleeping and even suffer from insomnia. The sensor helps to detect when you are in a sound sleep, the number of times you woke up at night, and many more things.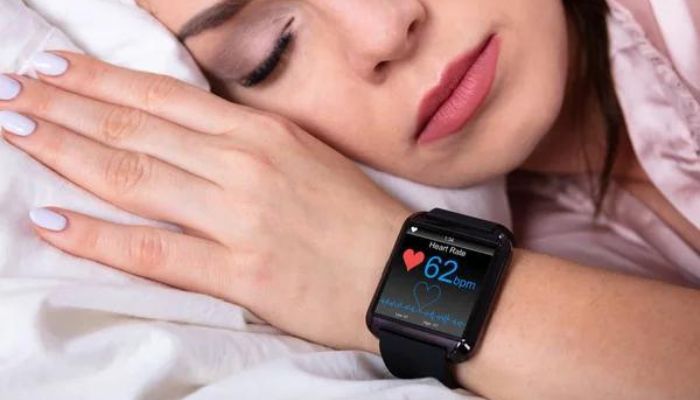 With this insightful information, you will be able to detect your irregular sleeping habits. You can improve your condition by consulting with specialized doctors based on the information.
What Is A Bioimpedance Sensor? How Does A Bioimpedance Sensor work In A Smart Watch?
Smart Watch comes with a Bioimpedance sensor that can sense easily when you are lethargic and inactive. It can measure the changes occurring in the body when it comes in contact with a few amounts of electricity. The electrodes in the battery charger in your fitness trackers deliver electric signals to measure heart rate, sleep, water level, and respiration rate.
The sedentary reminder and the Bioimpedance sensor can also send signals when you are inactive. These reminders are helpful to stay active and live a healthy lifestyle.
What Are GPS and Tracking? How Does GPS And Tracking Work In A Smart Watch?
Today, Smartwatches come with GPS and a tracking system that allows you to track the total distances you've covered by walking, cycling, running, and many more. The Global Positioning system also helps to determine the exact location to reach your location.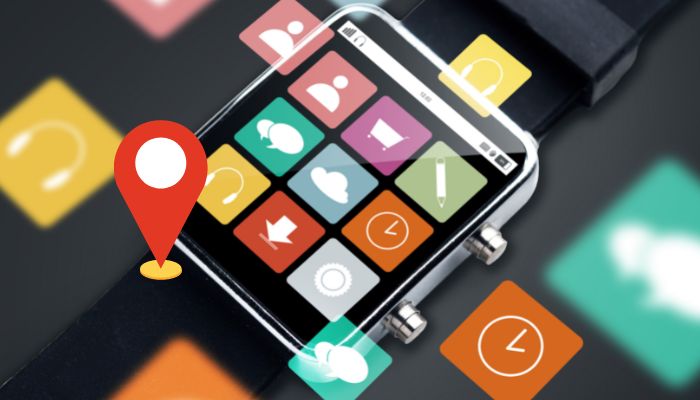 The phenomenon is known as triangulation. It's a way to determine the actual time difference recorded by the GPS signals. This would be best to track running, activity, and your location.
Sensors To Detect The Movement Of Your Wrist:
Smartwatch comes with incredible gesture sensors that can detect the motion of the wrist and perform by tracking the motion. The movement tracking is helpful to enhance the user experience and allows you to perform various tasks, such as switching on/off the smartwatch. Besides this, the sensor automatically turns on the display when you turn your wrist.
In addition, smartwatches also have magnetometers, a form of compass sensor that helps track movement and direction.
Tips To Choose A Smart Watch:
While choosing the best smartwatch, pay attention to these tips.
Foremost, check the design of the device. The case's design is paramount as it catches the eyeball of people. You can select a smartwatch with a round or rectangular dial as it looks impressive.
Check the material used to make the smartwatch. Smartwatches are made of plastic, metal, and ceramic. You can choose those that offer maximum durability. Along with the material, pay attention to the strap band material. Generally, straps are made of leather suede, stainless steel, and silicone.
The size of the display also matters a lot. So, choose those that fit your wrist snuggle and look graceful instead of bulky.
Look at the operating system of the smartwatch. There are three types of operating system installed in smartwatches: Wear OC (Android), available in Android watches; WatchOS (Apple Watch), which only work with an iPhone; and Tizen Android Wear, which is used in many high-end smartwatches.
Functionality plays a crucial role in smartwatches; therefore, when choosing the smartwatch, check functions like a fitness tracker, workout schedule, pedometer, and other trackers.
The autonomy of the battery is also an essential thing that you need to consider while buying a smartwatch. There are various models available that offer amazing battery backup from 24 hours to even a week.
When you decide to buy a smartwatch, check your budget.
Do not forget to check the interface of the smartwatch. It should be simple and user-friendly.
Check: Best Smartwatch Under 20000 & Best Smartwatch Under 5000
Who Needs A Smart Watch And Why?
Smartwatch has numerous features with which you can note down the time and track various activities like steps, heartbeat, calories burnt, and many other things. The smart gadget is suitable for all people, including adults, teenagers, and seniors.
Moreover, the stylish watches are excellent to complement your overall look and serve as your great companion in tracking your fitness and exercise schedule.
Frequently Asked Questions:
Can a smartwatch work without a phone?
You need a phone to connect to the Smartwatch for setup. Without a phone, it would be tricky for you to set up and use a Smartwatch. You can manage all settings by turning on Bluetooth or downloading the app.
Does a smartwatch need a data plan?
No, the smartwatch doesn't need a data plan because it's only an accessory synchronized with your Smartphone. You can connect your smartwatch to your mobile via Bluetooth.
How do I use the smartwatch on my phone?
If you want to use a smartwatch on your phone, turn on the Bluetooth on your phone and smartwatch. Pair your smartwatch with an Android phone using Bluetooth. Once paired, you are able to use it on your phone.
Will my smartwatch work without a SIM card?
No, there is no need for any SIM card to your smartwatch, it connects to your gadget through Bluetooth wireless connectivity.
How far can a smartwatch be from the phone?
The range of the wireless Bluetooth connection between your phone and your smartwatch can vary greatly depending on the environment. In general, you should be at least 10 meters (or 30 feet) away without any obstacles
Bottom Line:
Smartwatches ease down health tracking and do offer incredible features. I hope you get helpful information on how Smartwatches work.
These details also help to narrow down the list of best Smartwatches while purchasing based on this information. Want to get more useful information like this? Stay Tuned here and read more.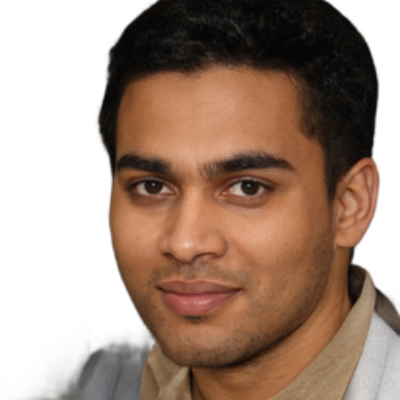 I am a Chandan Tewatia and I am the founder of this blog cfindia.net. I have been in the industry for over 10 years and have worked with some of the biggest names in the business. I have a wealth of experience and knowledge to share, and my blog is a platform for me to do just that.