Amazon Alexa is now available in hundreds of smart devices, from speakers and TVs to smartphones and other smart home accessories. The finest voice assistant of 2018/2019 can control your gear, provide on-demand information, and much more. Here is a quick guide to amazon Alexa.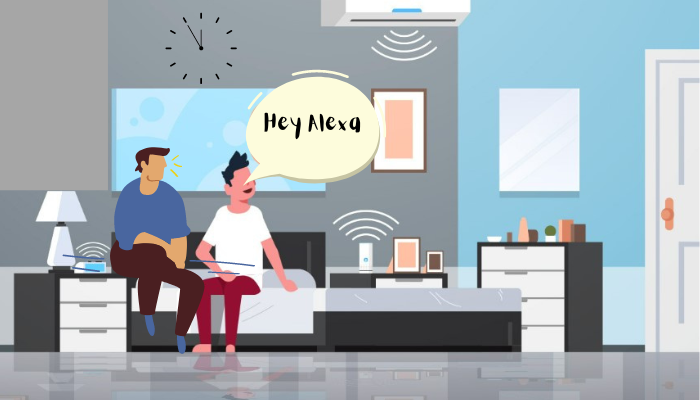 Can you add rooms to Alexa or set up Alexa in your home? Don't worry, we're here to assist you in accomplishing your goals. We'll show you how to contact Alexa from various and several rooms in this article.
Here on our website, you will be learning how to set Alexa to multiple rooms, assign Alexa to a room, how set up Amazon Alexa in a smart home, and a few answers to questions too.
Our entire Alexa setup guide walks you through everything you need to know to get started with Amazon's smart home assistant, including how to set up compatible speakers like the Amazon Echo, Echo Plus, and more.
How To Setup Amazon Alexa In Home
Setting up Alexa at home is simple. Just a few instructions will let you set up Alexa in your home. You can set up your Echo, Echo Dot (4th Generation), Echo pulse, etc.
Here's a list of instructions that will let you know how to get Alexa devices up and running:
Before you begin, go to the app store on your ios device and download or update the Alexa app.
Secondly, connect your device.
Open the Alexa app on your phone.
Select Add Device from the more menu.
Choose Amazon Echo.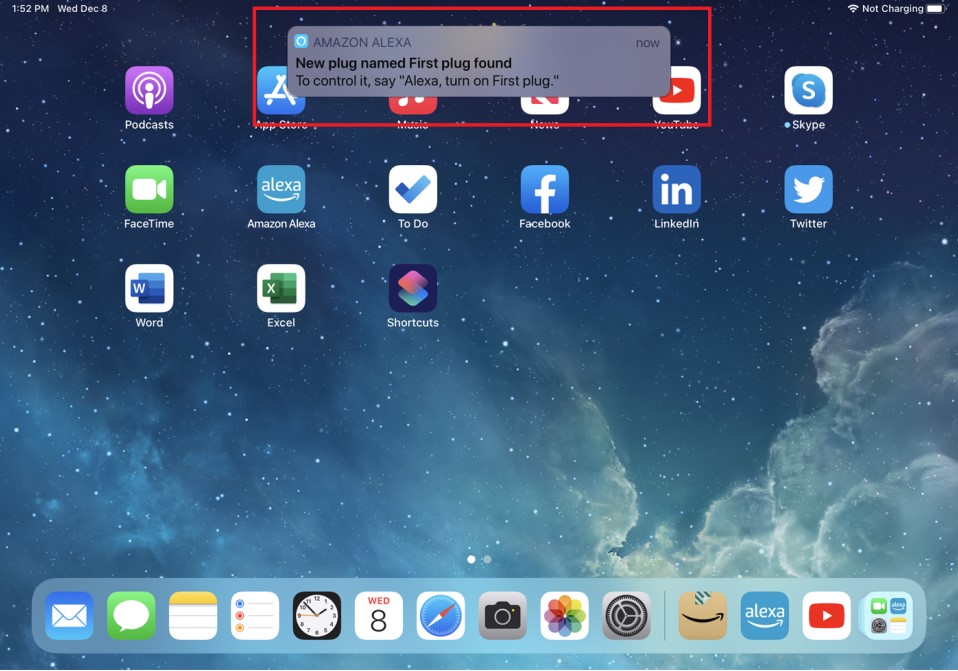 Choose from various Echo, Echo Dot, Echo Plus, and more devices.
Set up your gadget according to the instructions.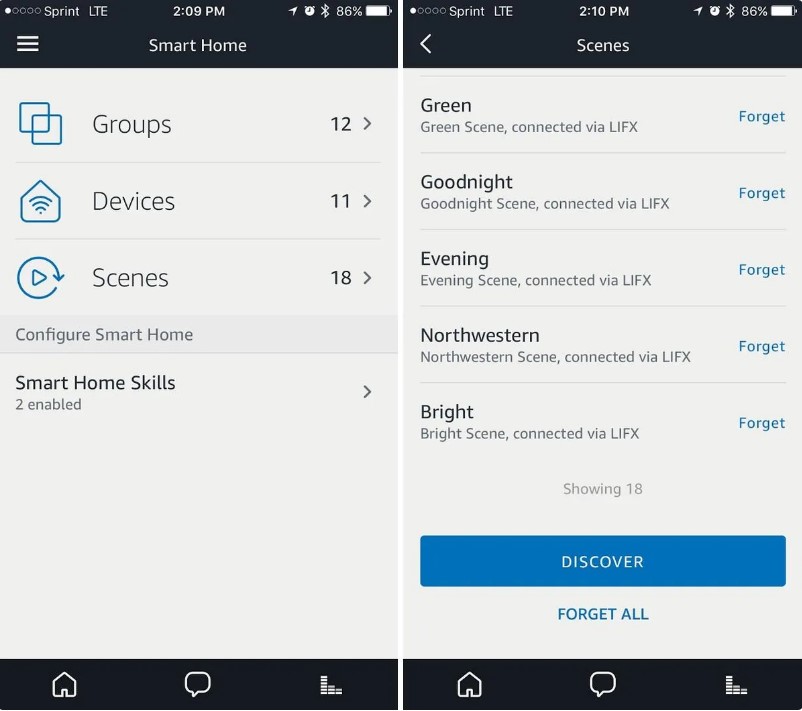 How To Set Up Amazon Alexa In Smart Home?
Check to see if your smart home gadget is Alexa-compatible. Complete the setup for your device using the maker's companion app or website before connecting it to Alexa. To connect to Alexa, some devices require a skill. If your device requires a skill, you must first enable it in the Alexa app.
Before you enable a smart home skill, please read the Safety Information for Using Smart Home Devices with Alexa. Now go through the instructions mentioned below to get together work done:
Download and open the Alexa app on your phone.
Select Add a Device from the More menu.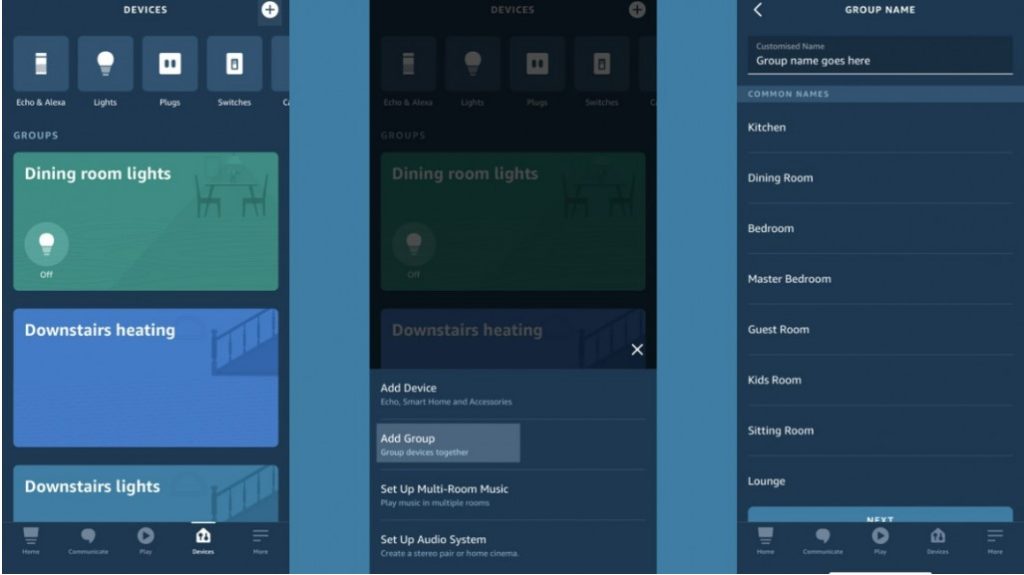 Choose the smart home device you'd like to connect.
Choose a brand and follow the directions on the screen.
An important reminder is that by using Amazon's Frustration-Free Setup technology, certain devices may instantly connect to Alexa.
How To Bring Alexa Into Every Room?
Rooms are a form of Group, and there are a few steps to setting up a room in Alexa and assigning Alexa to a room. with this guide to amazon Alexa, refer to the below points for how to bring Alexa into every room
Firstly, Open the Alexa app on your phone.
Then, in the bottom right, hit Devices.
Now, at the top right, tap the Plus icon.
Select the Add Group option.
'Create a room or device group' will appear.
If the room you're setting up has no smart devices, tap SKIP at the bottom.
Note Alexa devices not created by Amazon may not be able to be added to a room. However, Sonos and Bose devices are supported.
When you've configured a room, it will display under GROUPS in the Devices section of the app.
Controls for any lights and switches you added to the 'devices' list will appear in each room, acting as shortcuts to switch them on and off.
You can see a complete list of the smart devices you've added to the room by tapping anywhere in the group rectangle that isn't one of the device icons.
You may also tap on the name of a device to see additional settings, such as brightness and color for a light, etc.
If you wish to add a device to a room later, press it and then tap Edit in the top-right corner to modify the room's name and add any Alexa device and gadgets.
How To Bring Alexa Into Every Room?
Alexa's best feature is the ability to merge rooms. You can create a group to make turning lights on and off easier. You can perform the same thing with routines, but the new 'big regions' functionality makes it much easier.
To create a single room, go to Devices, then to the top right, press the Plus sign, and then Add Group.
Now you can combine rooms or groups, which is the other choice.
Now click the rooms you wish to be part of the huge group, tap NEXT, and then DONE. This concludes the discussion.
You may now tell Automatically turn off all the lights in a group or room
Other benefits of having numerous Amazon Echo speakers in your house include broadcasting notifications, listening to different music in separate rooms, and multiroom audio.
Let's look at some of the questions on Alexa for better understanding so you can go further without any worries or doubts.
How Do You Talk From Room To Room With Alexa?
Communication is among Alexa's most useful but underutilized abilities. You may hold a chat with someone in another room by instructing Alexa to "drop in" onto another device in that room, just like you would on the phone or over an old-fashioned intercom.
Any Echo device associated with the account will receive a message and will be able to send and receive audio in both directions. You can also visit many rooms or groups at once to ensure everyone can participate in the chat.
Does Alexa Know What Room It Is In?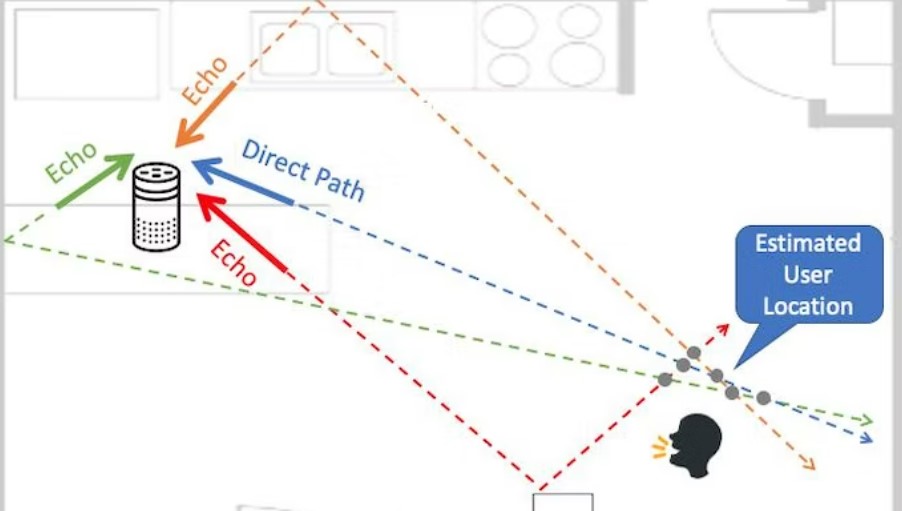 Yes, Alexa knows what room it is in, off you have made a proper setup. It's also really effective. If your Alexa does not know what room it is in, you might not have yet made a complete setup.
Below are a few steps to help your Alexa know what room it is in.
Create a group for that room in the Alexa ios device.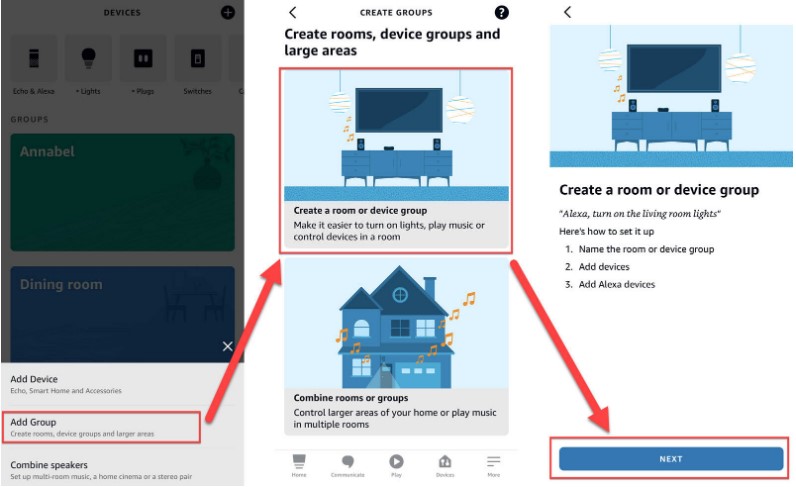 In that group, add the echo and the lighting you desire.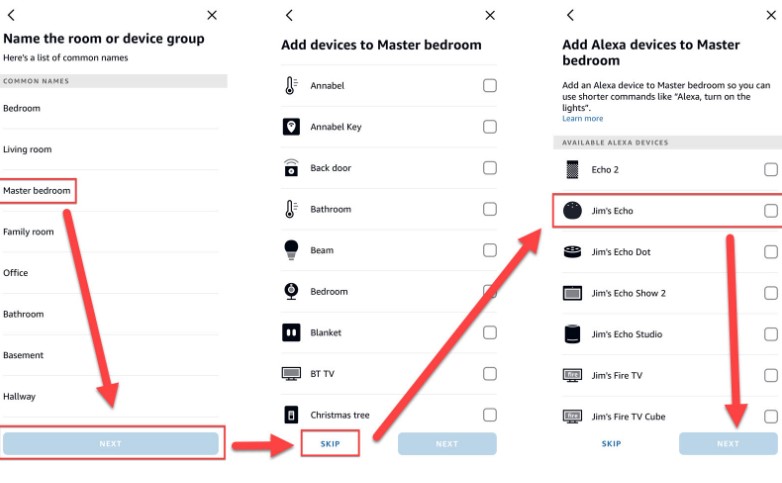 You can now say, Alexa, turn on the lights. You could do the same with many devices (like my Vizio TV). That group's lights will all turn on.
You may also say, "Alexa, turn off the TV," and she'll know which one you're talking about.
How Do I Setup Alexa In Another Room?
Again, here are mentioned few steps to setup Alexa in another room:
Select Combine speakers from the + icon in the upper right corner.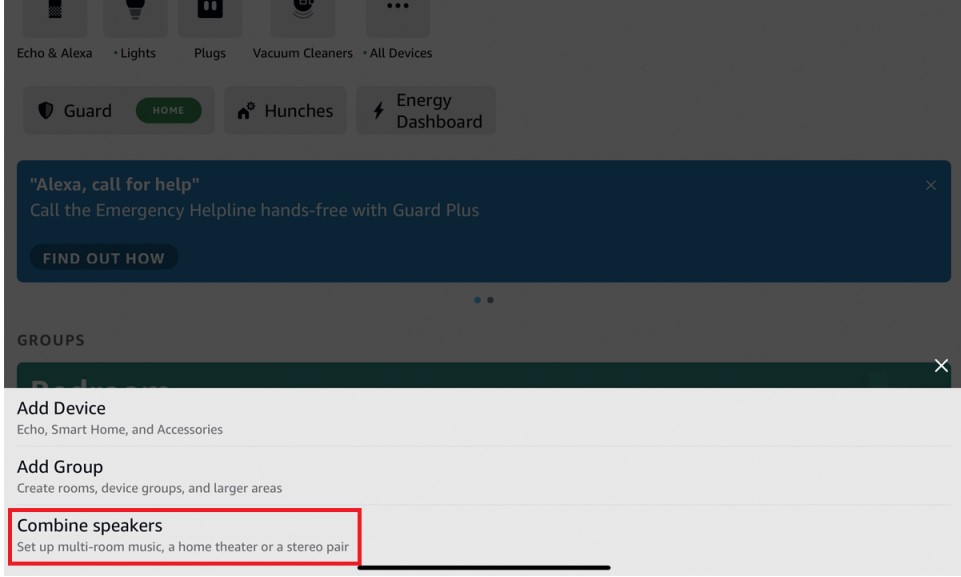 Select the Multi-room music tile to start listening to music in multiple rooms.
Tap Next after selecting the speakers you'd want to use.
Save after giving the group a name.
Say, "Alexa, play [song selection] on [group name]" to start playback.
How Do I Control Alexa From Another Room?
You can control an Echo device remotely by selecting it from the Alexa app. You can talk to Alexa using the iOS or Android app; iPhone, iPad, and Android users can use the Reverb for Amazon Alexa app to engage with Alexa. Alternatively, you can get an Amazon remote control to control your Echo.
Controlling Alexa from another room can be done in a few ways. Here are some methods to control Alexa from another room:
Use the Alexa app: The Alexa app can be downloaded on your smartphone or tablet. Once downloaded, you can use the app to control Alexa anywhere in your home. Open the app, select the device you want to control, and issue your voice command.
Use another Alexa device: If you have another Alexa-enabled device in your room, you can use it to control the Alexa device in another room. Simply say, "Alexa, ask [device name] to [command]." For example, "Alexa, ask the living room Echo to play music in the bedroom."
Use a remote control: Some Alexa devices, such as the Amazon Fire TV Stick, come with a remote control. If your Alexa device has a remote control, you can issue voice commands to Alexa from another room.
Use smart home automation: If you have a smart home automation system, such as SmartThings or Wink, you can use it to control Alexa from another room. Link your Alexa device to the automation system and issue commands through the system's app or hub.
Using these methods, you can easily control Alexa from another room and enjoy its many features and capabilities anywhere in your home.
Frequently Asked Questions:
How do I set up Alexa on my phone?
In your mobile device, Open the Settings Menu. Search for "Phone assistance app" or "Default Digital Assistant" using the search option. Choose Alexa.
How do you interact with Alexa without speaking?
We can interact with Alexa without speaking through Touch. Tap to Alexa lets you interact with Alexa using touch instead of voice. On Echo Show devices and Fire tablets, use Tap to Alexa to engage with Alexa without speaking and instead touch on-screen tiles or an on-screen keyboard.
How do you communicate with Alexa in another room?
To use the Drop-In feature, you need to enable it on each device. This can be done through the Alexa app by going to the Devices section, selecting your Echo or Alexa-enabled device, clicking on the Gear icon, and then choosing Communication, followed by Drop In. Once you've enabled it, you can ask Alexa to "drop in" on a particular room or device, and when you're finished, you can end the call by saying, "Alexa, hang up" or "end drop in."
Conclusion:
Like many other AI gadgets, Alexa appears to have a bright future. It will surely help you get your daily tasks done in seconds. You can indulge yourself with music by Alexa and do many more with Alexa.
We hope that with these tips, you have also understood how to use and operate Alexa from multiple locations in your home and will be able to assign Alexa to a room.
We hope you have enjoyed our content and felt like listening to it rather than speaking. Also, feel free to look at different content available on various topics on our website, and we are thankful to you for reading.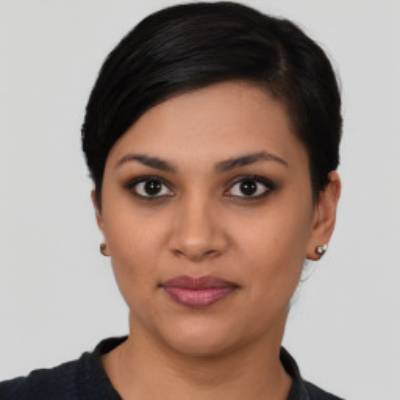 I am Garima, pursuing my 3rd year Electronics from Delhi University and I like to write on gadgets and computers through my social media, blogs and actively participating on quora discussions on gadgets. I have a keen interest in technology and how it can be used to improve our lives.