Zebronics and Boat are the leading technology companies that provide the best service to the Indian market. They are India-based companies and have been ruling the market for several years.
Zebronics and Boat are both primarily renowned for their earphones and headphones, considered one of the best in the country.
The durability, quality and price are so remarkable that everyone loves using their brand products. But the main question arises, who will win if there is a battle of Zebronics vs Boat?
So, let us find out the best company on which you can rely blindly and have the best experience. 
Know All About Zebronics Company: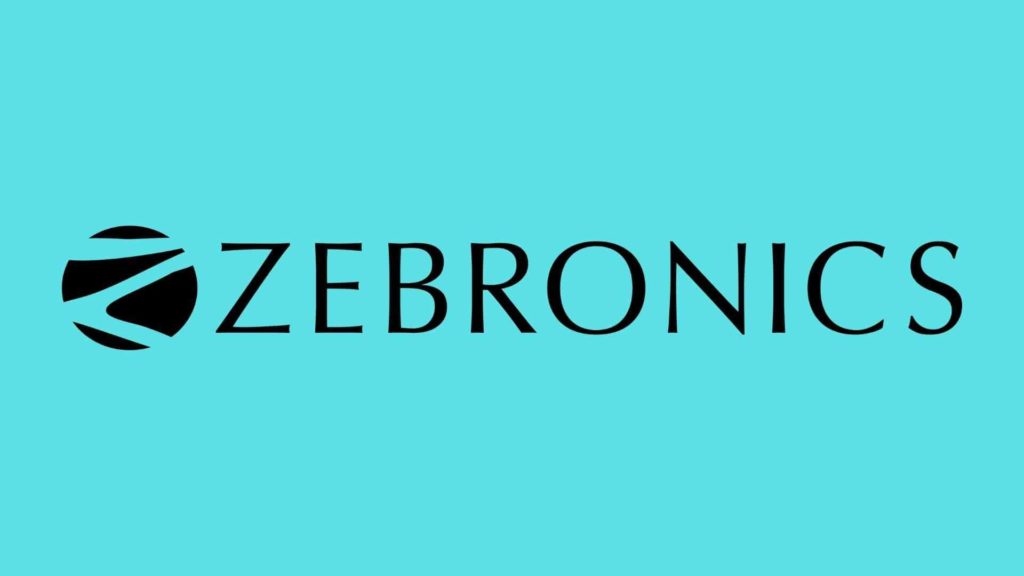 Zebronics is a Chennai-based company that was established in the year 1993. It is providing its best service till now in significant fields like gaming, IT sector products, earwear, and headphones.
As it is an ancient brand, many people rely on it and feel secure while buying products from Zebronics. The most popular ones are the keyboard and the mouse, which are widely used in schools, colleges and IT companies.
The design and work of the products are so fascinating that you will be in love with them after you use them. Hence, this is the main history of Zebronics.
Is Zebronics a Good Company?
Zebronics is undoubtedly one of the finest companies that can provide one of the best products in the PC world. It delivers various products which are mesmerizing, especially the peripherals.
But the company lacks earphones as they are unreliable compared to other brands. It Is a perfect brand, but it only lacks in this section; otherwise, if you want to go for the PC setup products and peripherals, go for Zebronics. 
Know All About boAt Company: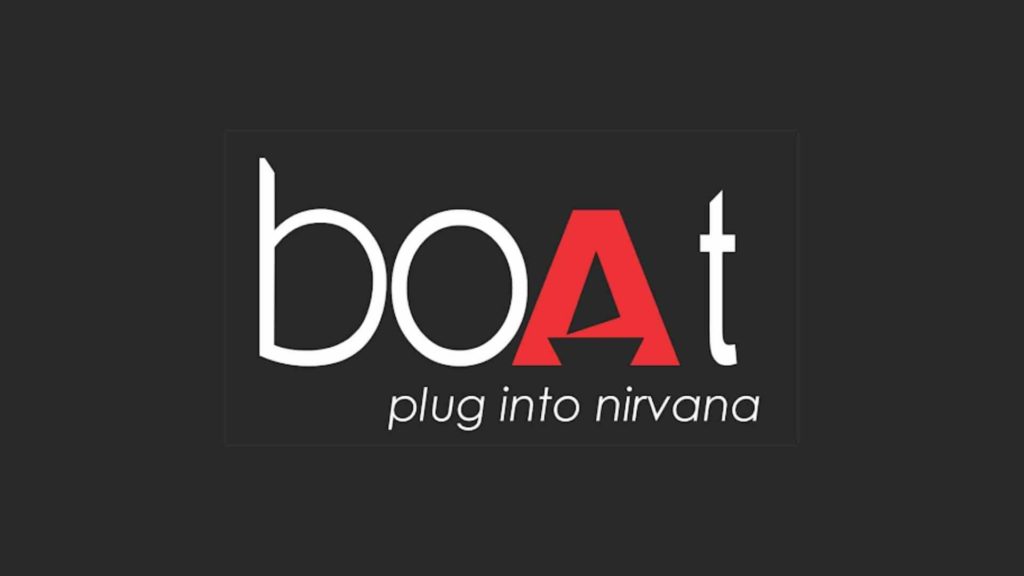 The Boat is one of the new entities added to the earphone world and has been one of the finest brands since its establishment.
The company banged the first rank in 2019 because of the best service in the field of earphones and got control of about 27.3% share in the market.
The companies sell around 10,000 products per day, one of the enormous achievements any brand can have in this short period. The central focus of this brand has been on earphones, headphones, speakers, and air dopes since its founding, and now spreading its fields into the smartwatch world.
Is boAt A Good Company?
The Boat has said that every product launched had a grand success in the Indian market. The Boat has built the trust of its audience by delivering the best quality product at a reasonable price.
The portal speakers from Boat are also famous around the country because of their built quality and the best audio experience.
Hence, Boat is among India's most trusted and best brands for speakers, earphones and headphones.
Zebronics Vs Boat: Which Is better?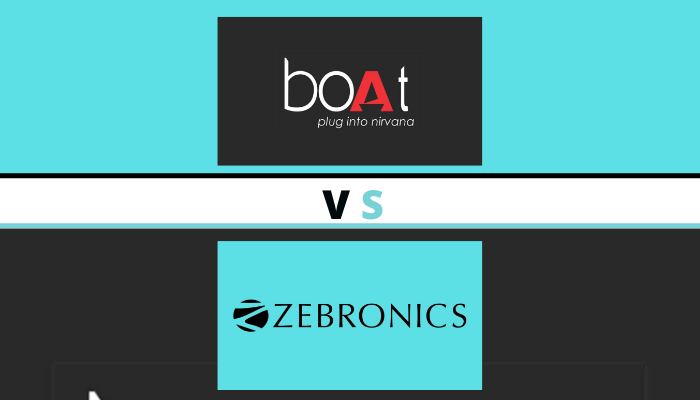 Regarding earphones, there is a big no on Zebronics because of its non-durability trait. If we spend our money earned through hard work, why not spend on the right thing?
Buying a product from Boat is the best way to invest in the earphone brand. The products last several years and provide the best audio experience with comfort in our ears.
Again, Zebronics is one of the best brands in the field of earphones. So, do not judge it based on this section.
Zebronics Vs boAt Soundbar, Which Is Better?
Zebronics and Boat have a tremendously slick design that does not take up much space. The sound quality of the sound bars is very satisfying, even though the Boat soundbar has better bass than the Zebronics one.
The Zebronics soundbar gives an output of 260W, whereas the Boat soundbar gives an output of around 520W.
Both the brands have a 6-meter-long connectivity wire, and the Boat's battery life is more than Zebronics's as the Boat soundbar provides around 20 hours of battery whereas Zebronics provides only 10 hours.
Zebronics Zeb-Thunder Vs boAt Rockerz 450, Which Is Better?
The Boat rockers 450 has better sound quality than the Zebronics Zeb-Thunder and a better-built quality than the Zebronics one.
In addition, the Boat rockers 450 provides better power output with a battery life of around 15 hours, even after heavy use. Zebronics, on the other hand, has better connectivity and a passive noise canceller as an extra feature. 
Zebronics Zeb-Fit 4220Ch Vs Boat Storm, Which Is Better? 
The Boat storm smartwatch has a modern rectangular slick design, whereas the Zebronics Fit-4220CH has a round dial design like analogue watches.
Both the products have a 1.3-inch touchscreen display, but Zebronics has IP67 splash and sweat protection as an extra feature. In addition, Zebronics has a getter Bluetooth connectivity of 5.0, and both watches have a battery life of 30 days in the standby position.
Zebronics vs boAt: After Sales Service:
The Boat has better after-sales services than Zebronics as the warranty period, customer care services, and proper delivering responsibilities are remarkably splendid in Boat.
Zebronics is one of the finest companies, but the earwear starts troubling before the warranty period, and the customer care service is not great.
Hence, Boat has better after-sales service than Zebronics, and the services provided by Boat are extremely disciplined and concerned with customer satisfaction.
Frequently Asked Questions:
Which is better, a boat or a Zebronics smartwatch?
As per comparison, Boat provides the most refined smartwatch with better display quality, design, battery life, and features than Zebronics smartwatches. The Boat also guarantees their smartwatch works properly underwater up to 5 meters, but the Zebronics smartwatch only has IP67 water splash resistance.
Is Zebronics a Chinese company?
No, Zebronics is not a Chinese company; it is an India-based company, but they bring their ear wears peripherals from China.
Is Zebronics better than JBL?
No, JBL ranks better in portal speakers than Zebronics due to its better-quality sound and connectivity. In addition, JBL products are very durable and last for a more extended period than Zebronics.
Which is the best soundbar boat or Zebronics?
The Boat has a better soundbar than Zebronics and provides better quality sound, connectivity, design, and durability at a lower price than the Zebronics soundbar.
Are Zebronics Speakers good?
Yes, Zebronics Speakers are good and the major selling point for Zebronics speakers is that they offer great value for money. They combine affordability with excellent build quality and sound performance. Sound clarity is impressive across all ranges, and the bass response is surprisingly deep on some models.
Can Zebronics be trusted?
Would you say that Zebronics is a reputable company? With its diverse range of products, Zebronics boasts an impressive selection, and there's little doubt that it's a top contender in the realm of peripherals and related goods
Conclusion:
Hence, now you know the winner of the battle, Zebronics vs Boat and you can buy the best product in every aspect. Of course, there is no intention to show a brand as poor in some aspects, but when the buyers buy, they must be satisfied with what they are buying.
So, if you are planning to buy earwear, a soundbar, or a smartwatch, surely go for Boat, as it provides the best quality, design, durability, and battery life.
Furthermore, the after-sales service of Boat is remarkable, and the customers will surely be satisfied with the service. Therefore, check wisely before buying and get the best brand as per your demands.
Also Check:
Noise vs Boat and Boult Vs Boat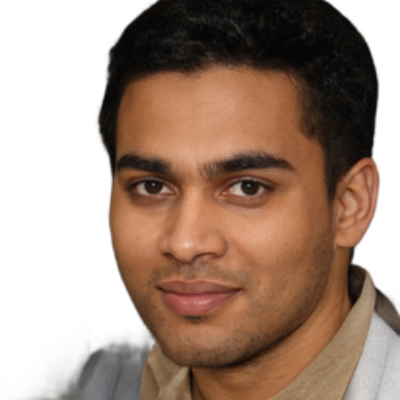 I am a Chandan Tewatia and I am the founder of this blog cfindia.net. I have been in the industry for over 10 years and have worked with some of the biggest names in the business. I have a wealth of experience and knowledge to share, and my blog is a platform for me to do just that.