Millions of players worldwide play their favorite games every day, making gaming a popular pastime for many people. A top-notch monitor is necessary if you want to immerse yourself in the gaming world fully. The new industry standard for gaming monitors is 4K resolution.
A 4K gaming monitor offers a stunningly immersive experience with vibrant colors and clear images because it has four times as many pixels as a typical 1080p monitor.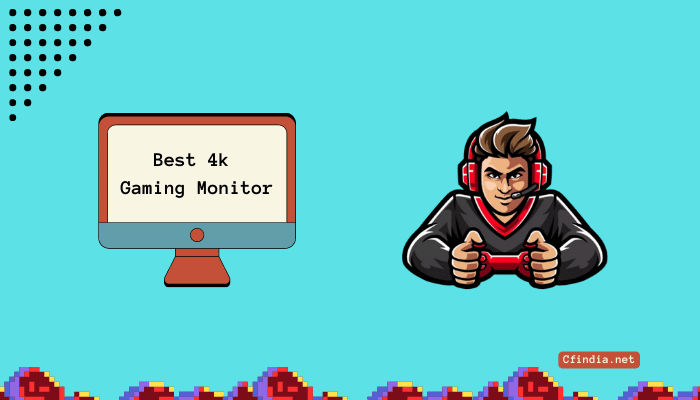 In this blog, we'll review some of the best 4K gaming monitors available, comparing their features, performance, and price points to help you make an informed decision.
IMAGE
PRODUCT
FEATURES
PRICE

BEST SELLER

27 Inch UHD (3840 x 2160)
144Hz with VESA DSC
Black colour
IPS Display Ultragear Gaming
Monitor with 1ms Response Timer

CHECK PRICE

Experts Choice

28" SS IPS, 3840 x 2160 (UHD)
Response Time : 1ms GTG / 2ms MPRT,
144Hz, 120Hz for Console Game*
Color Saturation : 94% DCI-P3/ 120% sRGB,
HDR : VESA Display HDR400, HBR3

CHECK PRICE

TOP PICKS

ASUS ROG Swift PG32UQ 32"(81.28 cm) 4K HDR 144Hz DSC HDMI 2.1 Gaming Monitor, UHD (3840 x 2160) Pixels, IPS, 1ms, G-SYNC Compatible, Extreme Low Motion Blur Sync, DisplayPort, DisplayHDR 600, Black

32-inch UHD (3840 x 2160)
144Hz refresh rate
Aspect Ratio is 16:9;
Viewing Angle is 178°/ 178°
4K at 120Hz via HDMI 2.1

CHECK PRICE
We have you covered whether you play video games professionally or occasionally. So, let's dive in and explore the best 4K gaming monitors currently available.
Best 4k Gaming Monitor:
It's critical to comprehend what makes a good gaming monitor before diving into the best 4K gaming monitors available. A monitor's refresh rate, response time, and input lag are crucial factors that can greatly affect your gaming experience.
Further enhancing the graphics and gameplay are features like HDR, color accuracy, and adaptive sync technology.
Continue reading to find the ideal 4K gaming monitor for your setup.
1. LG27GN950-B: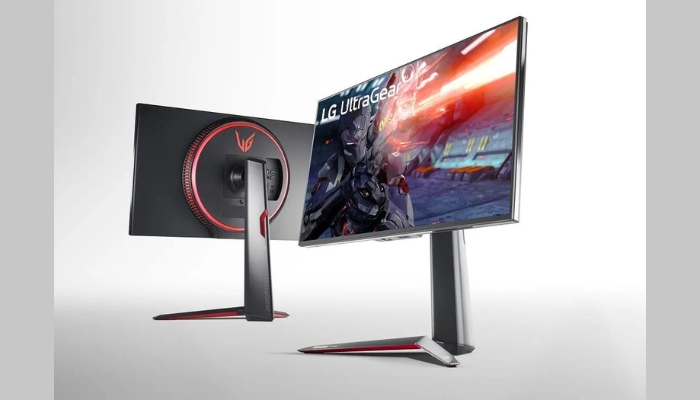 The LG27GN950-B 4k gaming monitor is a fantastic option for players seeking an immersive, high-quality gaming experience. This monitor offers a large and clear display thanks to its 27-inch screen size and 16:9 aspect ratio.
Together, the IPS panel and edge array backlight produce an image that is clear and vibrant, and the 144 Hz refresh rate ensures that everything happening on the screen is fluid and seamless.
A better gaming experience is also made possible by the monitor's AMD FreeSync Premium Pro and G-Sync Compatible technologies, which lessen screen tearing and stuttering.
The LG27GN950-B's HDR10 support, which enables a wider color gamut and higher contrast ratio, is among its most impressive features. This monitor can display bright highlights and dark shadows with a peak brightness of 600 nits, making gaming more realistic and exciting.
In addition, the monitor's quick 1ms response time reduces ghosting and motion blur, making fast-paced games appear clear and sharp.
Overall, for gamers seeking a top-notch, immersive gaming experience, the LG27GN950-B 4k gaming monitor is a great option. With its impressive specs and features, it is sure to provide hours of entertainment and enjoyment.
When choosing a product, it's crucial to consider its high price and limited ergonomic adjustments because these features might be disadvantages for some users.
Pros
27-inch screen 
4k resolution
144 Hz refresh rate
HDR10 support
AMD FreeSync
Cons
Expensive
Limited ergonomic adjustments
No built-in speakers
2. Asus Predator XB283K: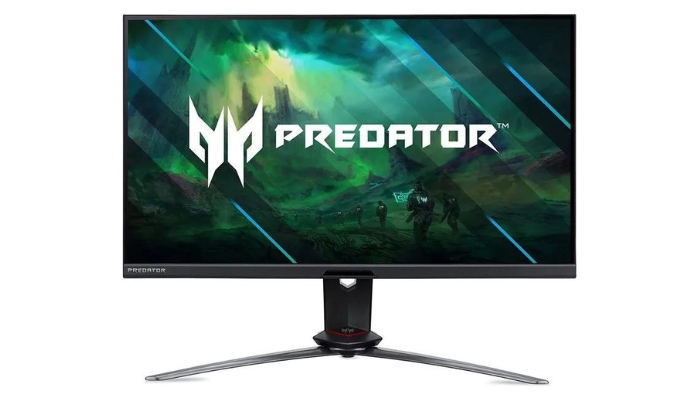 The top-tier gaming monitor from Asus, the Predator XB283K, provides uncompromised performance, color, and speed. This 28-inch Agile-Splendor IPS monitor offers a stunning visual experience that is ideal for gaming with a resolution of 3840 x 2160.
The monitor also supports a lightning-quick 144Hz refresh rate, which guarantees that the image on the screen is always clear and smooth. With the help of AMD FreeSync Premium technology, the graphics card controls the game's frame rate rather than the monitor's fixed refresh rate, giving you a significant competitive advantage.
The Asus Predator XB283K's VESA Certified DisplayHDR 400 and wide color gamut of 90% DCI-P3 are two of its most notable features. This is the best option for graphic designers, photographers, and video editors because it offers true color quality and consistent appearance across monitors.
The monitor's quick liquid crystal technology and 1ms (G to G) response time guarantee no lag or ghosting while you play.
The user-friendly experience is highly customizable with options for height adjustment, pivot, tilt, and swivel thanks to LightSense, ColorSense, and ProxiSense.
Acer VisionCare 3.0 technologies and the monitor are TUV/Eyesafe certified, protecting the eyes during prolonged gaming sessions.
Pros
28-inch IPS panel
144Hz refresh rate
AMD FreeSync
VESA Certified
1ms response time
TUV/Eyesafe certified
Multiple ports
Cons
Expensive
Requires graphics card for 4K resolution.
3. Gigabyte M28U: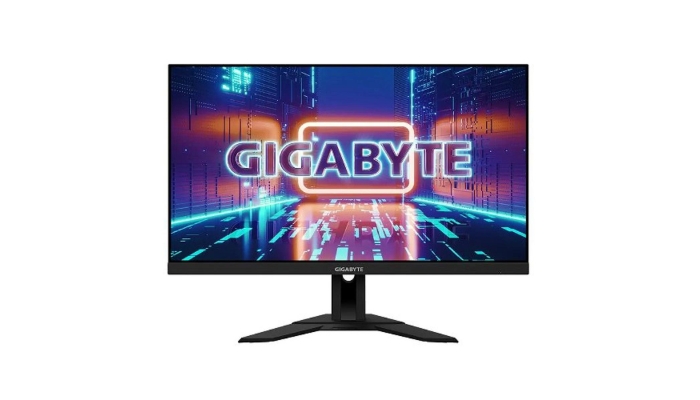 A stunning gaming monitor with a great balance of high resolution and a quick refresh rate is the Gigabyte M28U. A detailed display quality and fluid gaming experience are provided by this monitor's 3840 x 2160 resolution and 144Hz refresh rate.
SuperSpeed IPS technology, which reduces response time to 1ms while maintaining excellent color quality, is also supported by the monitor's IPS panel. Because of this combination, the Gigabyte M28U is a great option for gamers looking for an immersive and responsive gaming experience.
Full-color depth and HDR effect are also provided by the monitor's 94% DCI-P3 super wide-gamut color and support for DisplayPort High Bit Rate 3 (HBR3). A KVM (keyboard, video, and mouse) switch is also included on the monitor, enabling users to control multiple devices using just one set of peripherals.
While the Crosshair feature allows users to customize crosshairs to improve aim in shooting games, the OSD Sidekick feature allows users to change monitor settings using a keyboard and mouse.
Real-time hardware information is provided by the Dashboard feature, and the Black Equalizer feature enhances the dark side without overexposing the bright side.
Pros
High resolution
Fast refresh rate
SuperSpeed IPS
94% DCI-P3
KVM switch
OSD Sidekick
Crosshair feature
Black Equalizer
Cons
No built-in webcam
No USB-C 
Limited adjustability
4. Dell G223Q: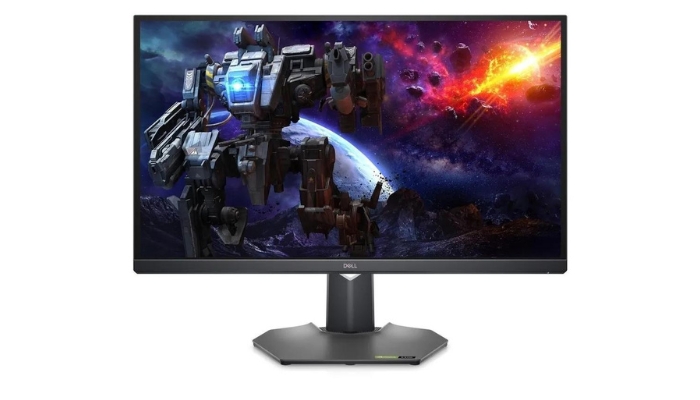 A great gaming monitor with a high 144Hz refresh rate, 4K resolution, and HDMI 2.1 bandwidth is the Dell G223Q. Additionally, the monitor has a Console Mode that enables 4K gaming at up to 120 frames per second from PS5 and Xbox Series X.
The monitor's FreeSync variable refresh rate support helps to eliminate screen tearing. The monitor has a few additional features, such as a dedicated sRGB mode for color accuracy and an edge-lit local dimming feature that works only in HDR.
The Dell G223Q has a low contrast ratio, making blacks appear gray and poor for gaming in dim environments. It performs poorly even with a local dimming feature and only activates with HDR video games.
In conclusion, the Dell G223Q is a great gaming monitor for those who value fast refresh rates and 4K resolution, along with extra features to improve gaming performance.
Pros
144Hz refresh rate
HDMI 2.1 bandwidth.
FreeSync
Quick response time
Low input lag with high-frame-rate signals
Cons
A low contrast ratio makes blacks look gray.
5. ASUS ROG Swift PG32UQ: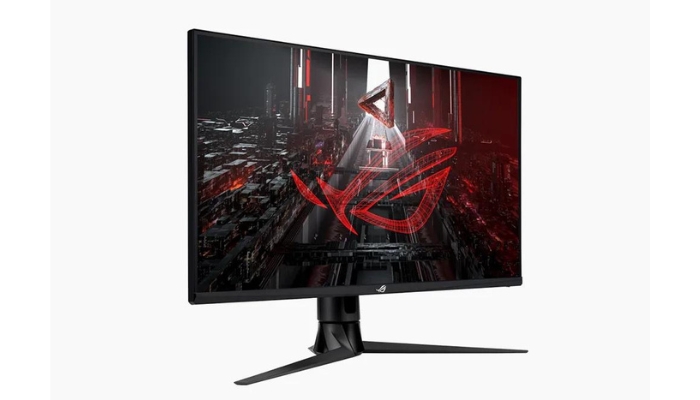 The ASUS ROG Swift PG32UQ gaming monitor is an impressive display with a 32-inch 4K UHD resolution and 144Hz refresh rate for an immersive gaming experience. It boasts HDMI 2.1 support for native 4K 120Hz gaming on the Xbox One S and PlayStation 5 without chroma subsampling.
It also includes ASUS Extreme Low Motion Blur Sync (ELMB Sync) technology, which functions in tandem with variable refresh rate technology to eliminate ghosting and tearing for clear gaming visuals with high frame rates.
Thanks to NVIDIA G-SYNC compatibility and Variable Overdrive technology, gaming is fluid and tear-free. The monitor also has high dynamic range (HDR) technology with DisplayHDR 600 compliance and a 98% DCI-P3 color gamut for exceptional contrast and color performance.
The ASUS ROG Swift PG32UQ also includes the ASUS-exclusive GamePlus hotkey, created with input from professional gamers and offered in-game improvements that let you get more out of the game.
The monitor also has ultra-low blue light technology, which cuts down on potentially harmful blue light emitted by the display, and flicker-free technology, which reduces flicker to lessen eye strain during extended gaming sessions.
The monitor has a stand that can tilt, swivel, and adjust in height, and it is VESA wall mount compatible with more flexible mounting options. It is also designed for ergonomic comfort.
Pros
High resolution and refresh rate
HDMI 2.1
ASUS Low Motion Blur Sync
NVIDIA G-SYNC
DisplayHDR 600
Ergonomic design
How Do We Test 4K Gaming Monitors?
To test 4K gaming monitors, we can follow these steps:
Research and choose a monitor based on criteria like resolution, refresh rate, input lag, and response time.
Connect the monitor to a computer or gaming console with a powerful graphics card that supports 4K resolution.
Run various graphics-intensive games, including frantic games and those with intricate graphics, that demand varying degrees of performance and resolution.
Utilize specialized software or equipment to measure input lag and response time.
While playing, look for any screen tearing, ghosting, or motion blur issues.
Display a variety of images and videos to assess color accuracy and contrast.
Test the monitor's features to see how they work in practical situations, such as HDR and variable refresh rate.
Compared to industry norms and other models in the same price range, evaluate the performance of the tested monitors.
Frequently Asked Questions:
What features does LG UltraGear gaming monitor range have 4K?
LG's UltraGear gaming monitor range offers a variety of features for 4K gaming, including high refresh rates, fast response times, and support for variable refresh rate technologies such as FreeSync and G-Sync. Some models also offer HDR support for improved contrast and color performance.
Is a 4K monitor worth it for gaming?
A 4K monitor can offer a more immersive gaming experience with its high resolution and increased detail, but it also requires a powerful graphics card to run games at native 4K resolution and high frame rates. It ultimately depends on the individual's preferences and budget.
What is the best 4K 120Hz screen?
Some of the best 4K 120Hz screens include the Asus ROG Swift PG32UQ, LG 27GN950-B, Acer Predator X27, and the Alienware AW5520QF.

How many FPS are in 4K 120Hz?
4K at 120Hz requires a high-end graphics card capable of pushing 120 frames per second. It ultimately depends on the individual game and graphics card, but some popular titles can reach 100-120 fps at 4K with optimized graphics settings.
What is the highest Hz for 4K?
Currently, the highest refresh rate for 4K is 144Hz, offered by some gaming monitors such as the Acer Predator X27 and the Asus ROG Swift PG27UQ. However, these monitors require a powerful graphics card to run games at 4K and 144Hz.
Conclusion:
Finding the best 4K gaming monitor requires careful consideration of factors such as refresh rates, response times, color accuracy, and connectivity options. Even though there are many options available, deciding which features matter the most to you as a gamer is crucial.
The ASUS ROG Swift PG32UQ and Dell G3223Q stand out as two of the best 4K gaming monitors currently on the market thanks to their excellent picture quality, high refresh rates, low input lag, and a wide range of connectivity options.
Both monitors are fantastic choices if you want to play your favorite games in 4K resolution with the most immersive experience possible.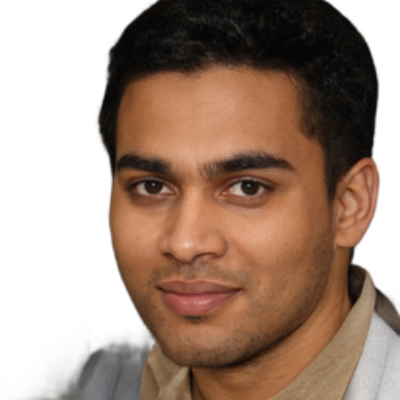 I am a Chandan Tewatia and I am the founder of this blog cfindia.net. I have been in the industry for over 10 years and have worked with some of the biggest names in the business. I have a wealth of experience and knowledge to share, and my blog is a platform for me to do just that.