For those of you who aren't familiar with WeCool, they are a company that sells electronics and gadgets. They offer headphones, wireless earpods, mobile holders, portable speakers, and many others. On 17 October 2017, Wecool Imports And Trading Private Limited was established in Bengaluru.
Providing sound that is engineered with the latest technology and innovation. The quality of their products and the customer service they provide are excellent. If you are unsatisfied with your purchase, you may return it within 30 days of purchase for a full refund.
Is Wecool a Good Company? As a whole, WeCool offers excellent customer service as well as high-quality products. You should check out their website if you are looking for new gadgets or electronics.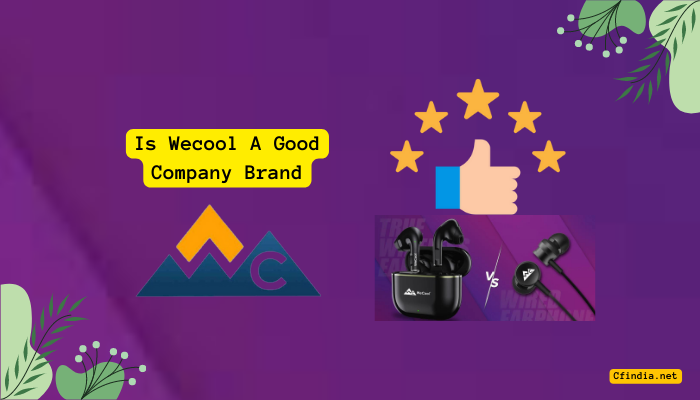 About WeCool Company:
Innovation and lifestyle are the hallmarks of WeCool. The company offers affordable gadgets that combine the latest and trendiest technology.
It is our goal to have an innovative and lifestyle-focused team of individuals. Our expertise lies in adapting new technology and trends to lifestyles.
In addition to championing their ideas, leaders who inspire us to higher levels of achievement provide significant benefits for us.
Consumers will increasingly choose sound quality, and listening will become an integral part of their daily lives during the "Decade of Sound."
Consumers are increasingly interested in personalized audio experiences that are immersive, intimate, and tailored to their specific needs.
Therefore, WeCool aims to become an audio lifestyle brand by offering consumers futuristic, technologically advanced, and affordable audio products for high-quality audio without compromising quality.
"We have a passion for what we do and what weCool stands for"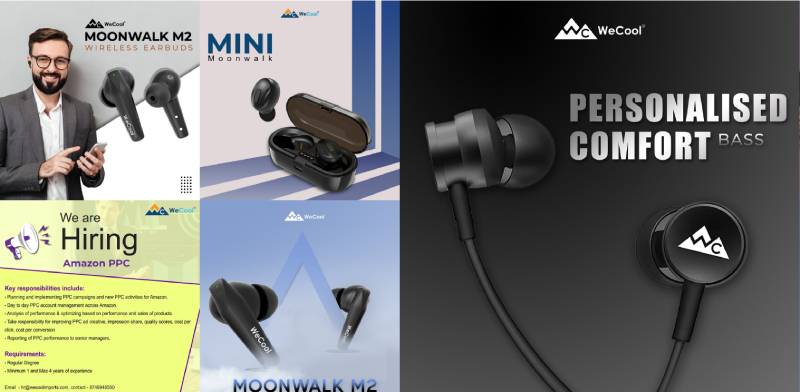 Is WeCool an Indian Or Chinese Company?
Here, we determine whether WeCool is an Indian or Chinese company. 
It is very likely that when researching WeCool, you will notice that most of its manufacturing originates in China. The company imports products from China and sells them in India through Amazon, Flipkart, Paytm, etc.
As a result, some people could get the impression that WeCool is based in China. However, according to the website, the company wecool earphones company origin is in Bengaluru, India, in 2017. Tshering Metok Lachungpa and Lijun Jie, the company's directors, own the company.
However, if you are still concerned about this point, you can look at some of the employee LinkedIn profiles or the Facebook page of WeCool. 
Is WeCool A Good Brand?
Yes, WeCool is a reliable brand for wireless and wired earphones even though their products are Chinese manufactured because they offer high-quality products at affordable prices.
Why? They were cheap. 90% of WeCool earwear costs less than Rs 1000. It isn't very easy compared to other brands.
WeCool products are affordable.
They won't outperform Apple's AirPods.
WeCool goods are well-priced.
Warranty claims are straightforward.
You can register on their website. Poor after-sale service. WeCool is an above-average brand overall.
WeCool's Wireless Earbuds have a charging wire and 3 ear tips. The earphones are portable and work with iPhones, Android phones, iPad Air, iPad mini, etc. You can carry them anyplace because they're splashproof.
Unlike traditional headsets, the Wired Earphone has a built-in microphone to make phone calls without holding the phone close to your mouth.
It can be used wirelessly or through an intermediary like an iPhone or Android device. It also comes with a 1-year warranty from WeCool!
Should You Buy WeCool Earbuds/Earphones?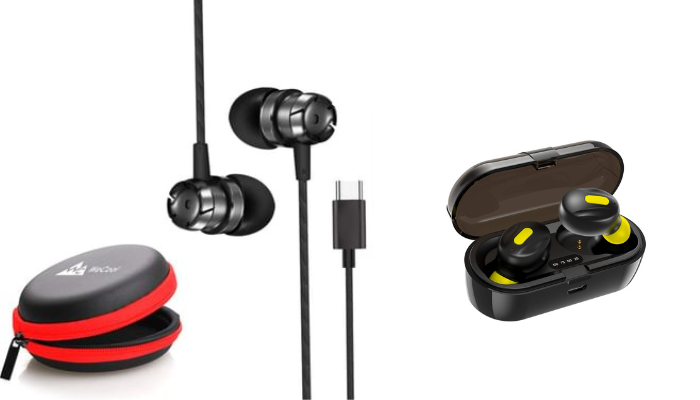 Many of us might be debating whether or not to buy WeCool earphones or earbuds. So, is WeCool any good?
The simple answer to this question is "yes", but remember that it's mainly made for people looking for affordable earphones and TWS. Its biggest plus is the affordable price tag, but its biggest minus is the lackluster sound quality.
Now you know the truth – low prices equal low quality. However, WeCool can be a good choice if you're on a tight budget and still want earphones. Just don't expect too much from them in terms of quality. For many, these products are a good bet as long as they know what they're getting.
We Cool After-Sale Service
Wecool is known for its average after-sales service. However, they are always happy to help their customers with anything. If you have not yet used Wecool, you should try them. You will not be disappointed.
To Claim Your Warranty, Please Follow These Steps: 
Step 1: Visit the official website www.wecool.in using an Internet browser.
Step 2: Make sure that the Warranty Claim form is filled out completely.
Step 3: You will receive a mail about your warranty claim.
Step 4: Their team will contact you via email and telephone to resolve your queries.
Please register your product within 10 days of purchase on the brand website.
Best WeCool Earbuds:
WeCool Moonwalk M4 ENC Gaming Earbuds: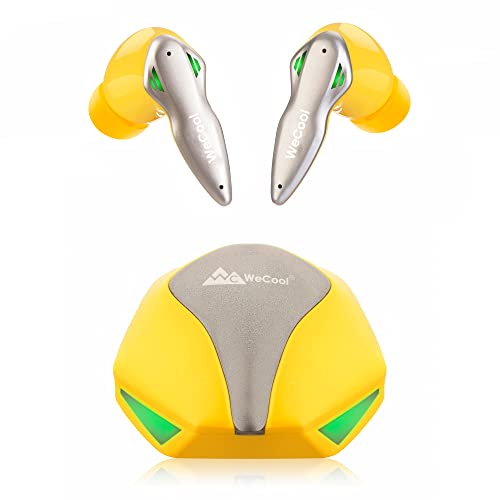 You'll love the WeCool M4 Earbuds. As you move through the virtual world, your game will never lag, thanks to Bluetooth 5.3 reception, Type C port, and more. In addition to black and yellow, TWS earphones have a LED light that shines when they're on!
The case provides 48 hours of charge, so you can play for hours. WeCool offers a 1 Year Brand Warranty when you register within 10 days of purchase.
WeCool Moonwalk M2 ENC Earbuds: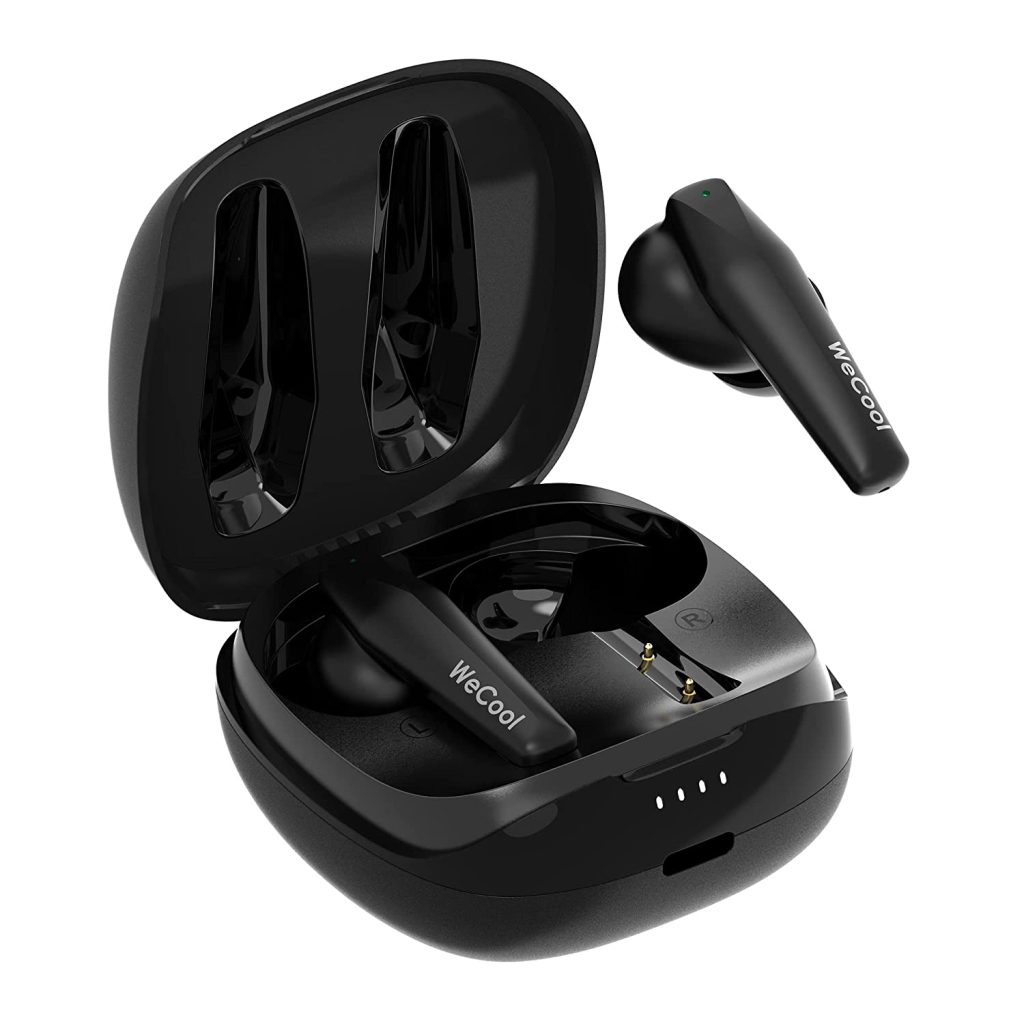 The WeCool Moonwalk M2 ENC Earbuds combine design, quality, comfort, and convenience. With 4 mics, the Bluetooth wecool wireless earphones deliver excellent sound clarity and noise cancellation.
Thanks to the ergonomic design, you won't feel any discomfort even after long hours of use. The TWS technology and low latency deliver a smooth music experience and clear voice calls. They are suitable for watching movies or listening to music while jogging, walking, or exercising.
Best WeCool Bluetooth Earphones:
1. Wecool N1 Wireless: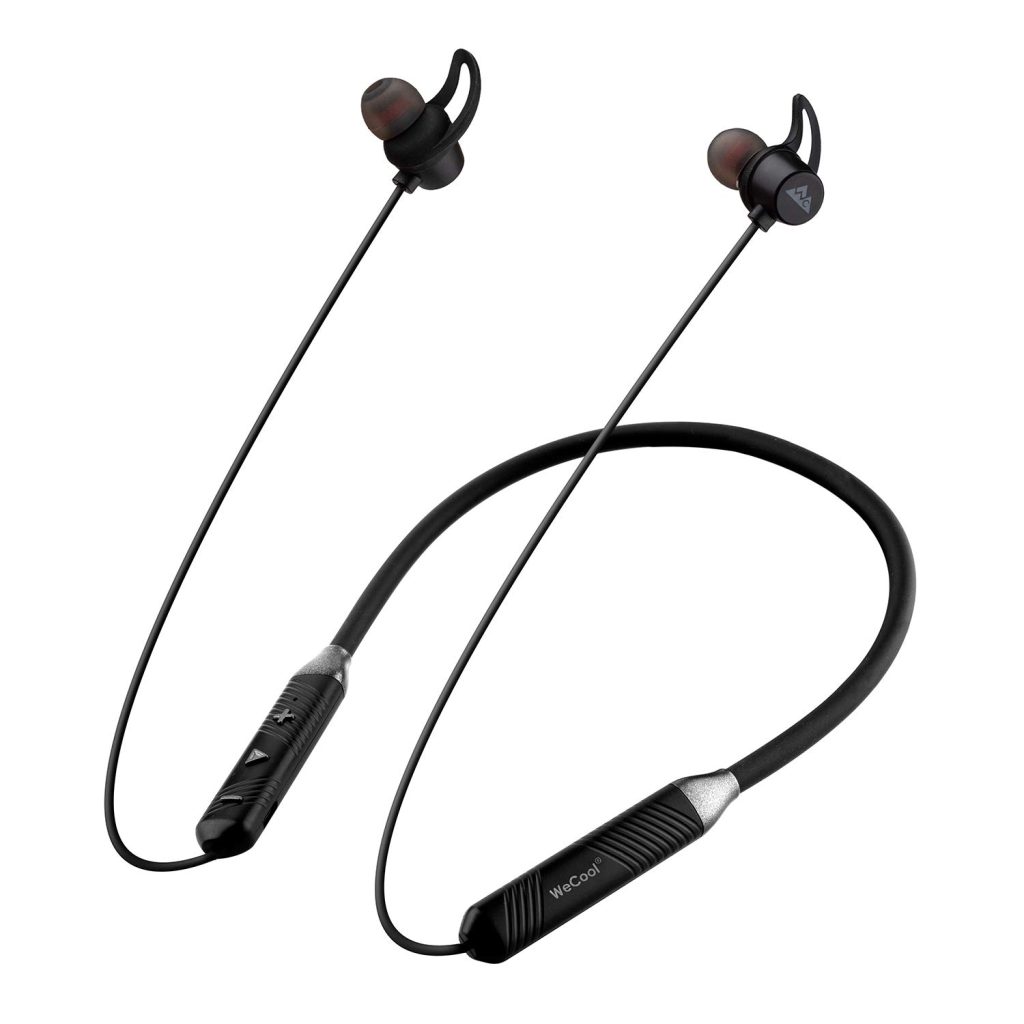 It's all about the music with WeCool N1 Wireless Earphones with Mic, Dynamic Drivers for Immersive Music Experience, IPX5 Sweatproof, and Flexible Bluetooth Neckband Headphones (Black).
We mean the high-fidelity sound these cool earphones deliver to you. Your favorite tracks will sound loud and clear, thanks to dynamic drivers. The ergonomic design keeps sweat and other liquids out of your skin. These Bluetooth Earphones come with a 12-month warranty from WeCool. Use them without worry.
2. Wecool N1 High Bass ENC Neckband: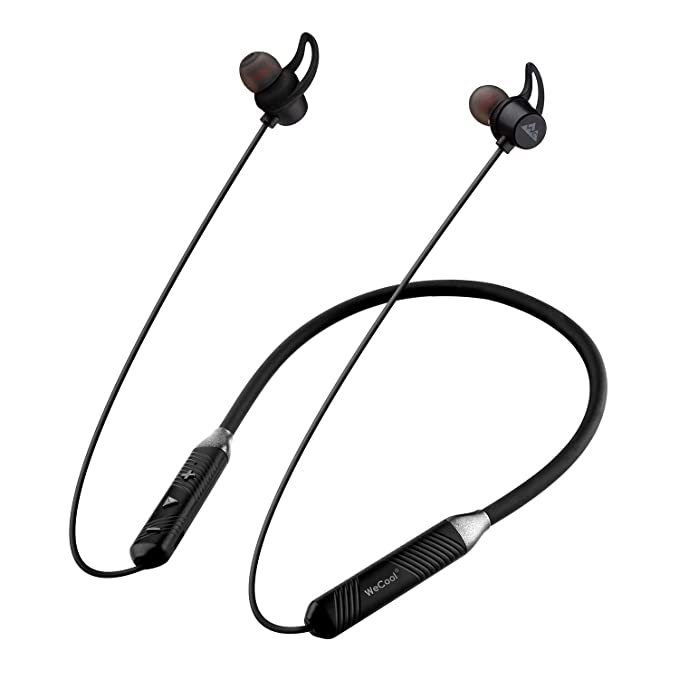 Sport, style, and functional music create an ideal combination. With 12 mm Titanium Dynamic Drivers, this Neckband Earphone will surely pump out your favorite tunes. Fast Charging earphones Offer Up to 12 Hours of Playback Time. This Neckband Bluetooth Earphone provides you with Ultra Low Latency of 55ms.
Stable Bluetooth 5.3 in-ear earphones. An ergonomically designed neckband with premium alloy magnetic earbuds. The high-Grade Silicon Finish neckband provides a very soft wearing experience.
Best WeCool Wired Earphones:
1. WeCool Mr.Bass W010: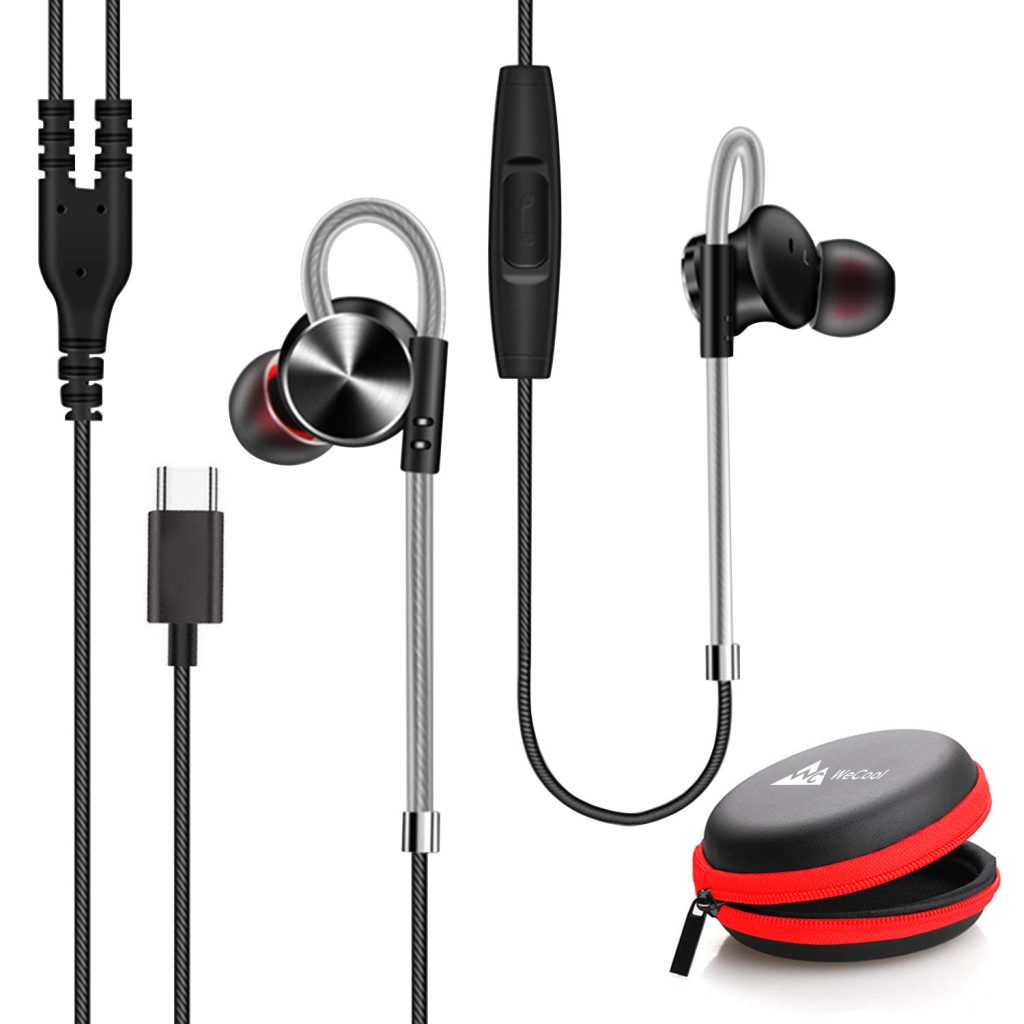 The WeCool Mr.Bass W010 Earphones for Rich Bass and Noise Cancellation are the perfect companion for listening to music on the go. With the 12 mm driver, you'll feel like you're in a concert hall listening to your music.
The Metallic cool earphones are stylish and ergonomically designed. They are specifically designed for sports. A Noise Reduction Rating provides a superior user experience and reduces external noise.
While working out or commuting, these earbuds have an Inline Multi-Function Button for playing, pausing, forwarding, and answering calls. The price of this product is currently discounted to Rs 579, which is a great deal.
2. Wecool Mr. Bass W001: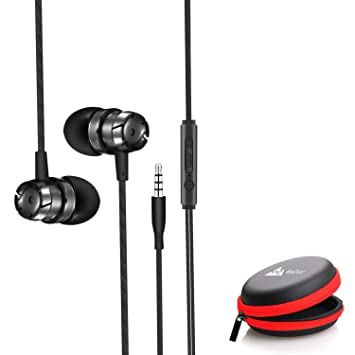 The WeCool W001 Earphones With Microphone are an amazing music experience. It offers Distinctive stereo sound without distortion, balanced bass, and is very clear. Its In-line microphone lets you easily answer phone calls with a button without touching your phone!
Compatible with almost all devices having a 3.5 mm port, either factory-fitted or in-built. You can enjoy unlimited music while exercising or simply commuting during work hours, and you can still talk to people on the road with this unique, comfortable, wired headset. Currently, this product is on sale for Rs 339.
Frequently Asked Questions:
 Is WeCool an Indian company?
In the Indian market, WeCool sells products from China through Amazon, Flipkart,   Paytm, Amazon, etc., through several cross-border websites.

 Who is the owner of WeCool?
Wecool Imports and Trading Private Limited is currently headed by Tshering Metok Lachungpa, a Tibetan entrepreneur, and Lijun Jie, a Chinese entrepreneur.

Which of the WeCool earbuds are designed for gamers?
WeCool Moonwalk M4 true wireless earbuds will make your music or games better like never before.
Conclusion:
Is Wecool a good brand? Yes, WeCool is likely a relatively newly introduced company. It seems like the company was established in 2017, as we said above.
However, the conclusion is that WeCool is not a Chinese company. While Chinese products and manufacturing support it, this can be confirmed by branding and social media interaction. 
Also Check: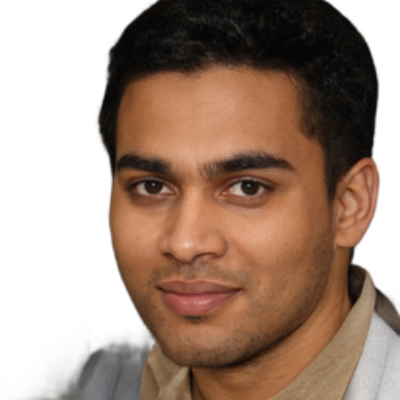 I am a Chandan Tewatia and I am the founder of this blog cfindia.net. I have been in the industry for over 10 years and have worked with some of the biggest names in the business. I have a wealth of experience and knowledge to share, and my blog is a platform for me to do just that.