MSI is one of the renowned brands in the world of laptops. The laptops are so outstanding that every individual, especially gamers and streamers, dreams of owning one.
The laptops are considered worthy in their price range as they have the best features. But the main query in front of us is, are MSI Laptops Good? So, let us check out the history of MSI and know why this brand is considered the best.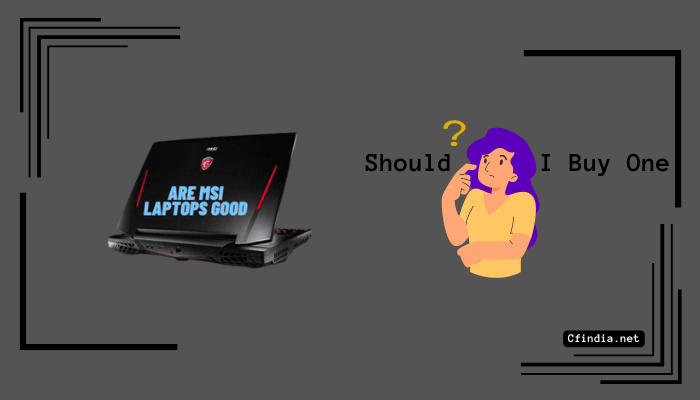 Many renowned brands like HP, Dell, and Lenovo are there in the market, but why MSI? Hence, let us get into the detailed analysis of MSI laptops and know whether it is good.
About MSI And What Does MSI Stand For?
MSI stands for Micro-Star International Company. The company is a Chinese-Taiwanese global information technology company renowned for making the best motherboards, monitors, graphic cards, laptops, and other required peripherals for a computer.
The headquarters is in New Taipei City, Taiwan, and was established in 1986. the company was founded by five people: Joseph Hsu, Jeans Huang, Frank Lin, Kenny Yu, and Henry Lu.
The company has a net revenue of 201.8 billion US dollars as of 2021. It also has a great stake hold in the Taiwan stock exchange. The company also has many sponsorships with renowned esports organizations.
Who Makes MSI Laptops?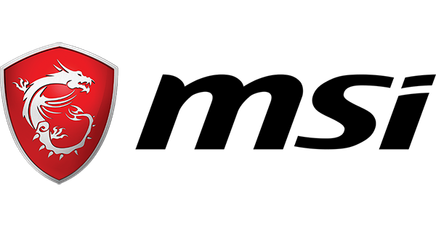 The MSI laptops are made in China under the company's supervision. The company has tied up with several other brands such as Nvidia and Intel for some specific peripherals like processors and graphics cards.
Otherwise, the brand has its manufacturing unit in Kushan, China, where all kinds of peripherals, laptops, monitors, and other components are manufactured and are being supervised keenly so that no single product can come up with any minute default.
One of the two factories manufactures MSI products in Kushan. The factories are so vast that the whole unit of Kushan is spread over a land area of 290.000 square meters of space.
Reasons Why MSI Is A Good Brand:
Check the below reasons based on which we can consider MSI is a good brand for laptops and computers or not.
1. Customer Service
The customer care of MSI is just what customers seek. Customer care services provide every solution to the problem faced by their customers. Their online service portal is also active 24*7 and provides all the necessary help possible online.
2. Value For Money
Yes, MSI laptops are valued for money. The quality and the type of product MSI launches are just worthy like a god. The laptops come with the best possible features in the price range and provide the best service for a longer period.
3. Reputation Of the Company
MSI is undoubtedly one of the most reputed brands for its world-class laptops and the quality of peripherals it provides. The company is specialized in making high-end desktops and laptops for gamers, streamers, and esports athletes.
Why Are MSI Laptops So Expensive?
MSI laptops have all the high-end peripherals installed into their laptops, which makes them expensive. The laptops have a 4k resolution display and integrated graphics cards such as Intel Iris XE and RTX 3050ti.
The brand also installs high-end processors such as Intel i7 11th generation, which makes the MSI laptops expensive.
Are MSI Gaming Laptops Good?
If the question is regarding gaming, then MSI laptops are at the top of every brand. The MSI laptops are innovative and have the latest cutting-edge technology, which makes their laptops the best choice for buyers.
The brand is best for individuals who are into esports. The MSI laptops are the best friend for a gamer due to their best specifications and best quality display that helps them to play with the best FPS rate.
Overall, MSI laptops are just more than good, and it is indeed the best due to the presence of spectacular processors and graphics card that enhances the way you work with your normal potato desktop.
Quality Components Of MSI Laptops:
1. Quality Builds
The built quality of MSI laptops is just outstanding. It has strong fibre and metal bodies and protects the laptop's body. The component used to build the outer body of the laptop also provides a cool design to the laptop and hence looks fascinating.
2. Operating System
The MSI laptops come up with the Microsoft Windows operating system from its beginning. Except for a few brands, all brand laptops are launched in the market with a pre-installed Microsoft Windows operating system. Windows is the most user-friendly and better operating system than the others in the market.
3. Display
MSI monitors are one of the best and true to their resolutions. The laptops come with the best display features and resolutions up to 4k UHD with a worthy price tag. Also, MSI displays are long-lasting in comparison to other brands.
4. RAM
The laptops have all the required rams in their laptops. The buyers can get 4GB to 16 GB ram installed on their laptops. This range of RAM helps the user to have better and high-end performance while doing any heavy interface work.
5. Features
The best feature of an MSI laptop is a 16-inch display panel with a 4k resolution screen. It also provides the Intel i7 12th generation processor as its highest chip and RTX 3050ti as its best graphic card installed.
6. Innovation
Many innovative features include key RGB in the keyboard, mystic lights, heat pipe cooling, VR link and giant speakers. These features are not easily found in laptops, but MSI tries to provide all of them in their expensive, value-for-money laptops.
7. Compatibility
MSI's features and peripherals for every price range of laptops are highly compatible with every kind of work. Whether high-end works like editing, gaming, or personal and official work, all the laptops have exceptional compatibility to do the job smoothly. 
8. Connectivity Options
The laptops have the latest Bluetooth version and WIFI 6 for better connectivity. It has an audio jack, HDMI ports, and 2-3 USB ports for connecting external mice and keyboards.
9. Service and Warranty
MSI's after-sales service is impressive and provides a warranty period of at least one year on every laptop. If any problem is faced during the warranty period, the customer will get a product replacement.
What Customers Think About MSI:
Per customer reviews, MSI is a trustworthy brand that provides the best possible laptops at a high price. Customers are also satisfied with the customer service as it has helped them with all the queries they have come up with. If you have an MSI shop nearby, then kudos, you will get a warm greeting with the best solution for your problem.
MSI laptops are known for their powerful hardware, sleek designs, and competitive pricing. Their range of gaming laptops, in particular, has earned a strong reputation among gamers and professionals alike. The company has been consistently releasing new models with the latest processors and graphics cards, providing high-end performance and reliability.
However, like any other brand, MSI laptops also have their pros and cons. Some users have reported issues with the build quality and customer service, while others have found their laptops to be heavier and bulkier than other models in the same price range.
Overall, MSI laptops are a great option for those looking for high-end performance, especially for gaming or professional use. However, it's important to do your research and read reviews to ensure that the particular model you are interested in meets your specific needs and preferences.
What Are The Most Common Issues With MSI Laptops?
1. Overheating
MSI laptops do not get a proper cooling system because laptops are compact. Due to this, the laptops get overheated when used for more than 3-4 hours constantly without any rest. This is a common issue with MSI laptop users, who insist on using laptops for longer hours by lowering their CPU usage.
2. Hard Drive Failure
It is often seen in the MSI lapto9ps that the hard drive shows failure after any system reboot. This situation is much worse and can lead to the loss of various important files from the disk. Hence, it is insisted to reset the laptop's BIOS to default to get it fixed.
3. Are MSI Laptops Reliable?
MSI laptops are reliable. If you have a budget of 60k-80k, go for an MSI laptop. It has marvellous features and the best graphics card and processors that make the laptops more reliable.
Frequently Asked Questions:
Why Are MSI Laptops So Expensive?
MSI laptops are expensive due to their best components, branding, upgrading features, manufacturing quality, and cooling systems. These are the main reasons MSI laptops are costly, and thus they also provide the best performance. It is a value-for-money brand.
Does MSI make good laptops?
Undoubtedly, MSI makes one of the best laptops in the laptop community worldwide. Then MSI laptops are the best gadget a gamer, stream, or esports athlete can ever have. 
Are MSI laptops reliable?
Yes, the MSI laptops are reliable and long-lasting. The computer provides one of the best features and peripherals, which can help the user with high-end interfaces like gaming, editing, etc.
How Long Do MSI Laptop Batteries Last?
MSI laptops last for about 7-8 hours without any problem. The battery performs at its best for more than six months even after the expiration of the warranty period and works for about 5-7 hours after full charging.
What Are The Most Popular MSI Laptop Models?
The most popular MSI laptops are MSI GE76 Raider and MSI GS66 Stealth. These are the most expensive and popular laptops among gamers, streamers, and esports athletes due to their best and high-end performance.
How Long Does The MSI Laptop Warranty Last?
The MSI laptop has a warranty period of 12 months in every laptop. After the expiration of the warranty period, the laptop works fine for more than 24 months and yet makes MSI one of the most reliable brands. 
Do MSI Laptops Last Longer Than Average Laptops?
Yes, MSI lasts longer than other big brands. From a survey and customer reviews, an MSI laptop lasts an average period of about 4-8 years which is a mesmerizing period. Other laptop brands last for around 3-5 years of span.
Conclusion:
Hence, a detailed analysis of MSI laptops will help you if you are willing to buy one. Honestly, MSI laptops are great; they are the best brand to go for if you have a high-end working interface.
MSI provides the best laptop with almost all the necessary and best features. The laptops are valued for money and last very long compared to other brands.
You now have the answer to your question, Is MSI Laptop Good? Hopefully, you like the products of MSI and will purchase them in the future.
Also Check:
Evoo Laptop Review
Acer laptop Review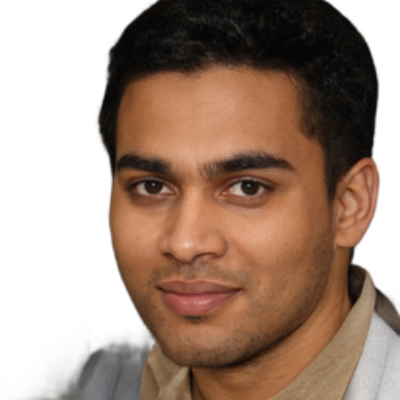 I am a Chandan Tewatia and I am the founder of this blog cfindia.net. I have been in the industry for over 10 years and have worked with some of the biggest names in the business. I have a wealth of experience and knowledge to share, and my blog is a platform for me to do just that.