Laptops are one of the essential pieces of equipment required by an individual in their daily life: students, employers, personal users, gaming, and whatnot; everyone requires a laptop.
Laptops are most preferred because of their slick design and compact size, which helps the user to carry them to a distant place. Hence, if you are looking for a laptop, then there are so many companies available that provide quality laptops but also lack in some aspects.
People are always looking for brands like HP, Dell, and Lenovo; a question arises: Is Acer Laptop Good? Thus, let us find out the answer and learn about Acer laptops in detail.
About Acer Brand: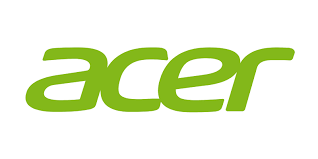 Acer is a Taiwanese company famous for manufacturing electronics and hardware products. The headquarters of the brand is present in Taipei city in Taiwan. The company manufactures various electronic products such as laptops, desktops, smartphones, and tablets which are widely popular in some parts of the world. Acer also manufactures gaming setups using its predator brand and ranked as the 6th biggest PC maker brand in the world in 2015.
Pros And Cons Of Acer laptop:
Acer Laptop Reviews:
1. Quality Builds
The built quality of Acer laptops is quite impressive, and they are durable. The buyers are satisfied with the built quality as it is durable and lasts longer.
2. Operating System
Acer laptops have pre-installed Linux, Windows XP, Vista, Windows 7, Windows 8, and Windows 10 as their primary operating system in most of the laptops. Recently, the brand has been providing Windows 11 in the latest high-end laptops as the primary operating system.
3. Display
The display present in the Acer laptops is very impressive and is true to the resolution. The screen provides a reasonable 90Hz frame rate with an OLED screen. The only drawback is that most Acer laptops have screens that offer a 90Hz refresh rate and are limited to that rate only.
4. RAM
The laptops come up with all the possible RAMs starting from 2GB to 16GB. Top laptops are now being launched with 8GB RAM, the best flagship RAM for every kind of work.
5. Features
The brand provides impressive features such as a narrow bezel design, colour intelligence, Light shield for protecting our eyes. It also offers powerful processors and a beautiful structure at an affordable price.
6. Innovation
The brand claims to have the most innovative wireless, USB and fingerprint scanner technology used in its products. These innovations are absolutely from the side of Acer and are also liked by the users.
7. Compatibility
Acer laptops are highly compatible with the best quality peripherals installed in them. Microsoft software also suits most Acer laptops.
8. Connectivity Options
The laptops have the latest version of Bluetooth and WIFI 6. They have HDMI and USB ports so users can connect the laptops to their TV and external peripherals such as a keyboard.
9. Service and Warranty
The warranty period for every laptop stays for around 12 months. Acer has a cooperating service-providing system for its customers and solves the issue as soon as possible.
Is Acer Laptop For Students?
Acer is one of the best brands that will provide the best quality laptops for students. There are many laptops, such as Acer Swift 3, Acer Chrome book 314, and Acer Chrome book Spin 311, for students.
These laptops have great specifications for their price range. There are so many laptops of Acer laptops under 30000, which are also best for students. Now Acer laptops are available at good discounts for students and you can get them from amazon great India sale.
Are Acer Laptops Good For Gaming?
Acer laptops are one of the best for gaming due to the presence of high-end peripherals in their laptops. Gaming laptops are quite expensive, and in that same price range, Acer provides all the features required, such as Intel i7/Intel i9, RTX 3050, or Intel Iris XE graphics cards.
The displays are also fascinating and provide a high FPS rate suitable for gaming. The company has the best Acer Nitro 5 gaming laptop, a dream laptop for many gamers.
Who Makes Acer Laptops?
Compal Electronic Inc is a company in Taipei, Taiwan, where Acer laptops are assembled and manufactured.
The company also manufactures laptops for other renowned companies such as HP, Dell, and Toshiba. Compal manufactures 45% of Acer's laptops which are shipped and distributed around the world.
Some of its manufacturing units of Acer are also present in India, where the company manufactures laptops at their factories.
Where Are Acer Computers Made?
In Taiwan, most Acer computers are made and shipped to different parts of the world. All components, including batteries, chargers, motherboards, and other peripherals, are made in Taiwan.
Due to this, Acer laptop battery prices and Acer laptop charger prices are lower in Taiwan compared to other parts of the world. This is also because, in Taiwan, there are no shipping charges added to the products.
Frequently Asked Questions:
Does Acer make good laptops?
Yes, Acer makes quality laptops that are best for all high-end peripheral works. The Acer laptops are also one of the best for students. 
Is Acer a good brand for laptops?
Acer is a really good and reliable brand in terms of laptops. The specifications and compatibility provided with the laptops are quite impressive. The after-sales of the laptops are outstanding, and customers are satisfied with the service.  
Acer mini laptop price in India?
The Acer aspire one mini laptop comes with India's price tag of 54,632 INR. Other Acer mini laptops start from the price range of 22,000 INR and are the best on their budget. 
Acer i3 laptop price in India?
The Acer i3 laptops start with the price range of 36,000 INR and go up to 47,000 INR. The brand provides the best i3 laptops compared to other brands in this price range. 
Acer i7 laptop price in India?
Acer i7 laptop prices start from 70,000 INR and go up to 95, 0000 INR. The laptops come with the latest i7 processors and are durable at this price range.
What is an Acer laptop bios key?
Bios are instructions followed by the computer's input and output firmware operations. The Acer laptop's Bios shortcut key is F2; pressing it can help the user to enter the Bios.
Is Asus better than Acer?
Asus is slightly more costly than Acer but we also have to consider the fact that Asus provides more than what it offers at its price. In short, the price range of Acer is affordable and whatever it offers, it is surely of high quality.
Conclusion:
Thus, Acer is a really good and reliable brand in terms of laptops. There are so many Acer laptops under 40000, one of the best for students and some high-end works. Acer provides the best specifications in every price range for laptops.
The services are impressive because the company tries to solve problems as early as possible. Hence, you have the answer to, Is Acer Laptop Good? We hope you enjoy the service of your Acer laptop for a longer period.
Also Check:
Evoo Laptop Review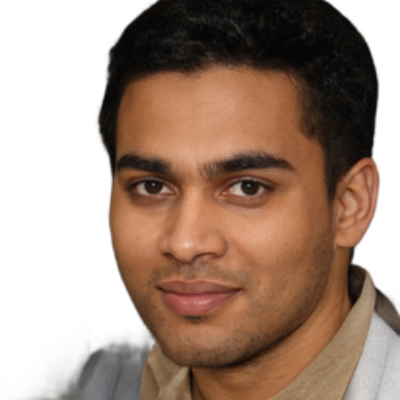 I am a Chandan Tewatia and I am the founder of this blog cfindia.net. I have been in the industry for over 10 years and have worked with some of the biggest names in the business. I have a wealth of experience and knowledge to share, and my blog is a platform for me to do just that.