A fast and reliable WiFi router is the easiest way to upgrade your home network. With a reliable WiFi router, you get a better connectivity range, more speed, and uncompromised security, so buying one is essential.
However, the market is flooded with countless WiFi routers with advanced features like built-in network security software.
The trick is "How to choose the best WiFi router" out of confusing acronyms and loaded WiFi features. Hopefully, we've had to tear that curtain of suspense and reveal key things you must consider while choosing a WiFi router.
Follow the wifi router buying guide to be equipped with a better router.
What Is Wireless Router & Modem?
Wireless and routers have become essential devices to connect to the internet at home and other places. However, many people are confused and think Wireless router and modem has no difference. So, let's learn first "what is a wireless router and modem?"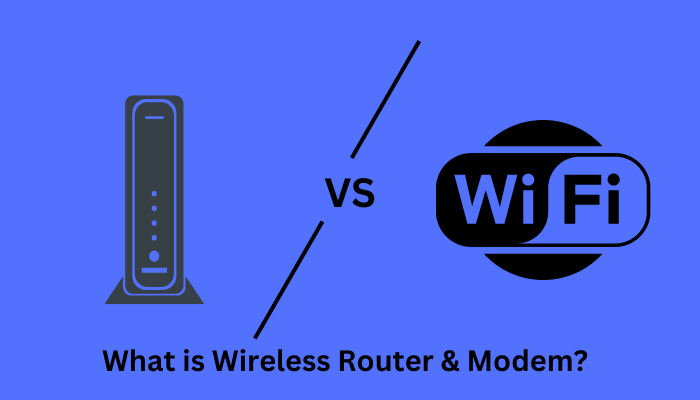 The router connects your device to the LAN (Local Area Network) or WiFi network. It helps to connect devices wirelessly. On the other hand, the modem connects to the WAN (Wide Area Network) and internet.
In simple terms, a modem refers to the gateway to the internet connection, whereas the router considers the epicenter of the devices.
Let's read in detail to get more clarity about what wireless routers and modems are.
What Is A Wireless Router?
A wireless router or WiFi router is an electronic device that facilitates a wireless network to connect to the internet. It serves as the main access point in the local area network and is similar to a wired router but replaces wires with radio signals to connect to the external network.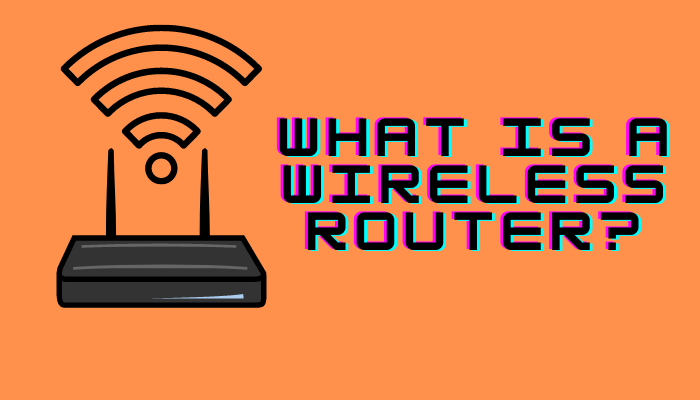 Wireless routers function like a switch, access points, and internet routers. Users who have connected their devices with wireless routers can access the LAN and the WAN networks.
Depending on the router's capacity, it can connect hundreds of devices to only a few. However, most wireless routers function like a firewall that can block and control network traffic.
Features Of Routers:
The wifi router works on the 3rd network layer and can communicate with the adjacent network devices through subnet and IP address.
It allows the connection of multiple networks and sends one data packet from one device to another.
The router offers fast internet connectivity with various ports like fast Ethernet, gigabit, STM link port, and many more.
The router also allows you to configure your port according to network requirements.
The prime components of a router are flash memory, central processing unit, RAM, console, Non-Volatile, network, and interface card.
Routers have the capability of diverting traffic into large networking systems by using sub-network
Routers filter unwanted interference and also carry out the process of data encapsulation and decapsulation.
WiFi routers also provide redundancy because it works in slave mode and master mode.
How Do Routers Work?
Your home has various internet devices such as tablets, computers, smartphones, Smart TVs, thermostats, and many more. A router helps form a network to direct the outgoing and incoming internet traffic on a particular network efficiently and fastest.
To connect the router, you have to plug the router into the aerial socket that allows specific data to be sent to the router. The wireless router will take away the sent data and transform it into radio signals again picked up by your devices such as tablets, laptops, Smartphones, and other devices.
In addition, to connect devices to the router to access the internet, you can also use these wireless routers to connect with WiFi capable of downloading or streaming content on digital TVs like Amazon's Fire TV, Apple TV, and many more.
Use Of Router In WiFi:
Router helps to connect multiple devices such as smartphones, tablets, and others to enjoy a secure and fastest connection.
A router helps to send information from internet sources to your devices like phones, computers, tablets, and others.
The router also acts as WAP (Wireless Access Point) from where it shares data by using radio signals.
The router will also convert the main data stream, delivered by the internet connection, into radio signals.
It helps to connect the local network to the internet.
What Is a Modem?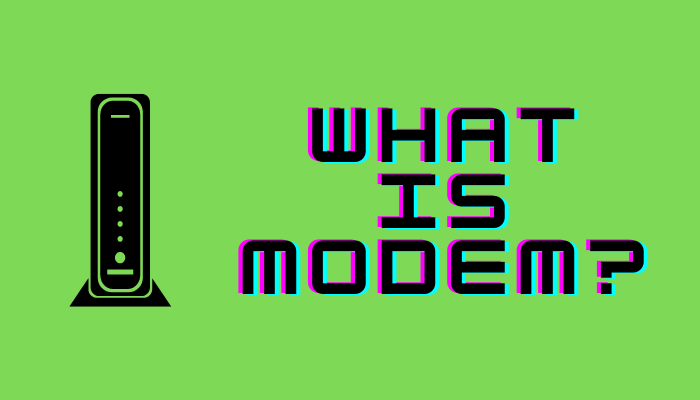 As discussed above, the modem connects devices to the WAN (Wide Area Network) and internet. A modem helps to modulate and demodulate electrical signals sent from coaxial cables, phone lines, and other wirings. In simpler terms, it is helpful to transform the given digital information from a PC into analog signals transmitted over wires.
It can also help to convert incoming analog signals into a digital database that can easily be understood by the computer. The majority of the stand-alone modems come with two ports:
Ethernet jack port which is helpful to connect computer and router
One port that helps to connect to the outside network environment
However, if you use any cable internet services, the ISP will give you a modem to set up network services.
Difference Between WiFi Modem And Router:
Let's discuss the WiFi modem and router in a little more detail.
| | |
| --- | --- |
| Router | Modem |
| It Assigns local IP addresses | It accesses public IP addresses |
| It brings the internet to your devices | It brings internet to your homes |
| It creates the LAN network | It uses a WAN network |
| It has an Ethernet port more than a modem because it is used to connect multiple devices. | The modem has fewer Ethernet ports as compared to the router |
| It distributes on LAN (Local Area Network) | It uses WAN (Wide Area Network) |
| A router is a networking device that allows you to connect different WAN and LAN networks. | The modem helps modulate and demodulate signals. |
| Routers allow you to access the internet without using any modem | It is connected to the computer by ISP to access the network |
| The router can be easily operated at the Network layer and Data Link Layer | On the other hand, the modem can operate on only the Data Link Layer |
| Security Routers help examine the data packets Before being forwarded for threat identification | Modem, however, doesn't allow the examination of data Packets threat and is always there. |
| It is placed directly between the router and telephone line and on your PC. | This is placed between the modem and the computer network. |
Different Types Of Routers:
These are some common types of routers you can use to access the internet.
1. Wireless Router:
The wireless router will connect multiple base stations and numerous wired LAN switches.
2. Bridge Router:
Brouter or bridge router refers to the network devices that work as both router and bridge. This router allows direct interfaces with the Asynchronous Transfer Mode (ATM) network.
3. Modem Router:
A modem router helps connect more than one PC to a single DSL line to access the internet. This router provides NAT (Network Access Translation), essential to support multiple computers.
4. Core Router:
This core router is specifically designed to operate within the internet backbone.
5. Distribution Router:
It aggregates traffic from different routers that are sued for enforcing the inferiority of services across the WAN.
Router Buying Guide- Things To Consider To Choose The Best WiFi Router
Now, dive in to learn about key things you need to consider while choosing the best WiFi router.
1. Check Compatibility With Your ISP:
Most of the routers work with ISP (Internet Service provider). But it would be great to check whether your router is compatible with ISP or not, especially if you have a modem router combination. Modems generally employ techniques specific to the internet connection your ISP offers. However, if you are using a cable modem with DSL internet, it's good. Most Internet Service Providers make a list of ideal routers and modems that are compatible with ISP. Thus, you can consider the list to know which router is compatible with ISP.
2. What Kind Of Router Do You Need?
Let's figure out the home coverage before you decide to purchase a router. There are two types of routers available.
1. Single Router:
A single router is the best to choose for tiny homes. However, remember that this router must be plugged into the existing modem or socket with an Ethernet cable. The WiFi signal near the router is stronger, drops as you go away, and may even slow down as you move further.
Routers must state square footage for maximum coverage. However, the WiFi signal will be interrupted because of thick walls, other devices, and insulation. So, do not expect to have excellent speed at a distance. It will be perfect for small spaces only, and if you want to expand the network, you may need to add multiple external antennas, which can be expensive.
2. Mesh Systems:
A mesh system-based router is ideal if you have a spacious home and need solid network coverage. It comprises the network's central hub that is connected to a single router, additional satellites, and nodes. The device will be connected from the nearest nodes to achieve wider coverage and a strong internet connection.
However, it would help if you kept in mind that each node needs a separate power outlet. Moreover, these systems are typically highly expensive compared to single routers but offer strong internet and better coverage. They are smaller than a single router and designed to blend with home décor easily.
3. WiFi Bands And Channels:
Different kinds of WiFi protocols are capable of supporting different bands and frequencies. You may see most of the routers that support 2.4GHz or 5GHz. However, there are some routers available that support both bands and channels. Also, the Tri-band router can easily broadcast three signals. This means you can receive two signals of 5GHz and one signal of 2.4GHz.
There are some routers available that may offer 6 GHz and dual-band. Each of these bands offers a different frequency. The band of 2.4 GHz comprises around 11 channels each of 20 MHz, and the 5 GHz band comprises 45 channels. But they are not limited to only 20GHz. The critical difference between them is that 5GHz bands offer faster speed and 2.4 GHz offers a long range. Thus, choose those that offer the fastest speed and have dual-band over single-band routers.
4. Consider Security Standards:
Before choosing a WiFi router for your home, it is vital to consider the security standards because of the different traffic en route to your router from in and out of the house. The security standards were WPA (WiFi Protected Access) and WEP (Wired Equivalent Privacy). Today, the minimum security standard that is available is WPA2. This security standard offers strong encryption without any vulnerabilities.
But now, this is followed by WPA3, designed to find the weak point in WPA2. For instance, OWE (Opportunity Wireless Encryption) offers a separate decryption key for every device connected to the router. Thus, if any other device on the network is checking traffic, it cannot decrypt data. Moreover, WPA3 is not easy to hack, and it's very tough to crack its passwords.
5. Check for Ports:
Some devices may need a wired connection, even if it is not needed. The Ethernet cable, in that case, will be best because it offers a stable connection and is even faster than your WiFi. Thus, if possible, you can also try using a wire connection and look for ports for devices like TVs, PCs, and consoles. If you need an Ethernet port, then check the mesh system or your router to see the ports. Be sure that the device has sufficient ports.
Some of the best mesh systems come with a single Ethernet port and don't have nodes. You probably have a network switch if your devices don't have such a port. In that case, you can also order a USB port for your router to share files and connect devices.
6. Device Prioritization:
QoS (Quality of Service) is an underrated feature but worth looking into, especially if multiple users are using the internet. Let's take an instance to understand clearly.
Suppose you are doing a video call for some work, and your network is disconnected because some other people start streaming on the device. So, in that case, your video call may start interrupting, or the movie the person is watching may start buffering.
However, with this feature, you'll be able to prioritize devices on the router, and sometimes you can even prioritize activities. This will reduce the risk of buffering and interrupted networks.
Some routers with this feature also enable you to prioritize activities like gaming and calling to have a smoother internet experience.
Frequently Asked Questions:
Do I need a modem and a router?
Modems and routers are two devices used to extend your home network. Earlier you had to purchase a separate router and modem but now you can have a combination of router and modem that function as a power device to improve your home network. 
What is a computer router?
A computer router is a virtual appliance or physical device that allows you to pass information between more than two packet-switched computer networks. This inspects the data packet's IP address and calculates the ideal way to reach the exact location. 
What is a router used for?
The router sends or receives data on various computer networks. The router is sometimes confused with modems, hubs, and network switches. Routers can also combine multiple functions of various components and help connect your devices to create a network.
What is a wifi router?
The wireless router is a device that performs the router functions and is also helpful in including various functions of the WAP (Wireless Access Point). The device is used to access private computer networks and the internet.
Is the router wireless? 
No, not all routers are not wireless. Some routers merely connected PCs with Ethernet cables to combine the networking functions.
Conclusion:
So, we hope you have got the complete information through this WiFi router buying guide. While choosing the best wifi router for your device, check compatibility with your ISP, maximum speed, and greater coverage.
In addition, ensure to focus on security and encryption features to enjoy a secured internet connection. By considering these factors, you can choose the best WiFi router for your needs and ensure that you have a reliable, fast, and secure internet connection.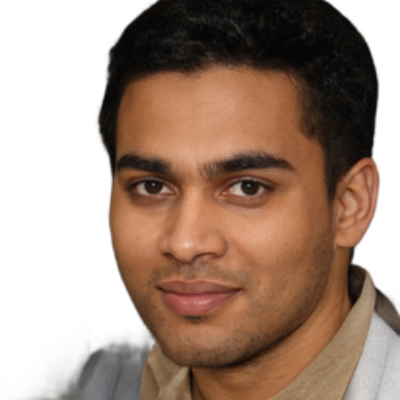 I am a Chandan Tewatia and I am the founder of this blog cfindia.net. I have been in the industry for over 10 years and have worked with some of the biggest names in the business. I have a wealth of experience and knowledge to share, and my blog is a platform for me to do just that.