An essential component of wireless communication systems is a line of sight (LOS). It describes the clear path between the transmitter and the receiver that enables the reliable transmission of a signal.
The LOS can be obstructed by objects in the way, such as trees, buildings, or other obstructions, resulting in a weaker or disrupted signal. Non-line-of-sight (NLOS) is the term used to describe this phenomenon.
NLOS can significantly reduce performance and, in extreme circumstances, make the wireless system unusable. Understanding the causes of NLOS and how to reduce its effects is crucial.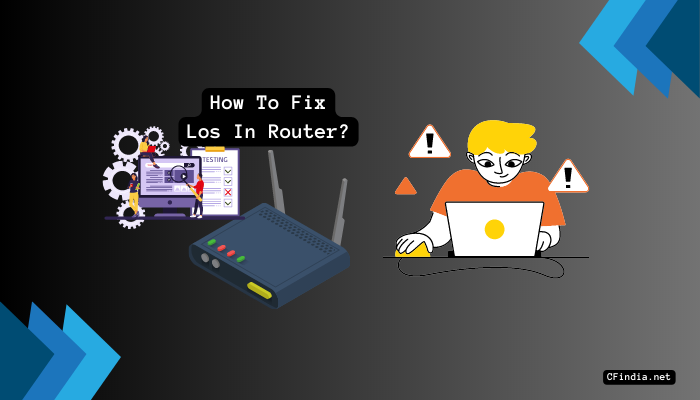 This blog will look at the various NLOS-causing factors and discuss solutions.
What Is Loss Of Signal (LOS)?
In networking and telecommunications, a signal interruption or loss is called a loss of signal (LOS). This can happen in various gadgets, including modems, routers, and other network hardware. A red light on a router or modem is a common sign of LOS; other symptoms like a sluggish or unstable internet connection may accompany it.
How Do You Check If You're Experiencing A Loss Of Signal With Your internet?
You can conduct a few simple tests to verify the problem if you think your internet connection is experiencing a Loss of Signal (LOS). Initially, you can see if there is a red light on your modem or router, which denotes a signal issue. If there are, then you should check the lights on those devices. Restarting your modem or router is another option that you can try to restore the signal. You can also perform a speed test to see if your internet connection is functioning as it should.
What Causes Loss Of Signal (LOS)?
A Loss of Signal (LOS) can happen in networking and telecommunications equipment for several reasons. One common reason is physical damage to the cables or connectors that transmit the signal. Weather conditions, unintentional harm, or general wear and tear over time could all be to blame for this.
Other equipment that emits electromagnetic radiation, such as cordless phones, microwaves, and other electronic devices, can also cause LOS through interference. Last but not least, LOS can also be brought on by a flaw in the hardware, such as a broken modem or router.
Possible Causes Of Loss Of Signal (LOS):
Loss of Signal (LOS) can be caused by a variety of factors, some of which include:
Physical damage to cables or connectors
Interference from other electronic devices
Faulty or outdated equipment
Weather conditions, such as lightning strikes or heavy rain
Overloaded or congested networks
Improper installation or configuration of equipment
Power outages or surges.
If you are experiencing LOS, it is important to troubleshoot the issue and address the underlying cause to ensure that your internet connection remains stable and reliable.
How To Fix The Common Issues Of your Broadband Connection?
Having a Loss of Signal (LOS) with your broadband connection can be annoying and disruptive. Thankfully, you can take steps to analyze and resolve the problem. For PLDT, Globe, and Converge modems, the following are some typical problems and solutions.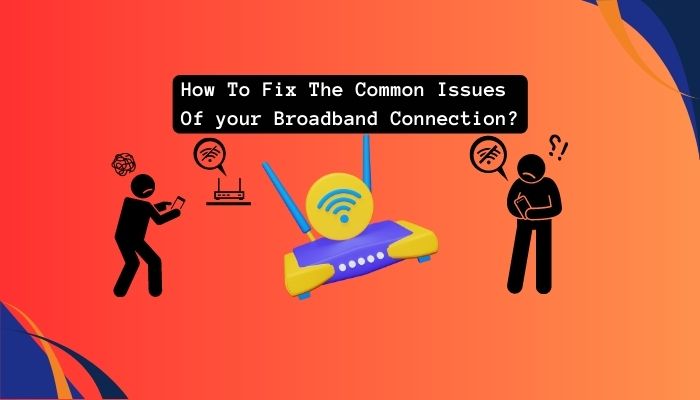 Restart The Router And Modem:
Restarting the router and modem is the first thing to do to fix a red light on your modem. By doing so, any temporary problems can be fixed, and the connection can be restored.
Follow these steps:
Cut the power to both appliances.
Wait a short while.
Replug them in.
Check if the red light has disappeared after letting them start up.
Check Connections and Cables
Physical harm to cables or connectors is another frequent reason for LOS. Examine all cables and connectors for any obvious wear and tear or damage.
Ensure all cables are plugged in correctly and firmly seated in the appropriate ports.
Follow these steps:
The Ethernet cable connecting the modem and router should be checked.
Verify that it is in both devices securely and without any damage.
If you use a wireless connection, ensure your router is within range and not blocked by anything.
Reset Device To Default Settings (PLDT, Globe, Converge):
You might need to reset your device to its factory default settings if the above steps do not work. This can be accomplished by going to the device's web-based configuration page and choosing the "Reset to Default" option for PLDT, Globe, and Converge modems. This will remove all customized settings, and the device's factory defaults will be reinstated.
Here are the steps:
Enter the IP address of your modem or router after launching your web browser.
Log in using the default username and password, typical "admin" for both.
Locate and choose the "Reset to Default" option.
Wait for the device to restart before determining whether the red light has vanished.
Additional Troubleshooting Tips
You can try the following additional troubleshooting advice if the steps mentioned above don't work:
Look for known outages or issues in your area on your ISP's website or social media pages.
Run a speed test to determine if the problem is related to slow internet speeds.
Any VPN or proxy services that you may be using should be disabled.
Turn off any firewalls or antivirus programs that might be obstructing the connection.
If the problem continues, contact your ISP for more help.
Loss of Signal (LOS) can cause a red light on your modem, indicating a connectivity issue. Following these steps and additional troubleshooting tips, you can identify and fix the issue, ensuring your broadband connection remains stable and reliable.
What Can You Do When You're Experiencing Loss Of Signal In Your Router?
Here are some actions you can take if your router is experiencing Loss of Signal (LOS):
Examine the connections physically: Make sure every cable and connector is securely attached and connected. Ensure the router is powered on and plugged in.
Restart your router: Restarting your router can occasionally help with connectivity issues. To accomplish this, unplug the router from the power supply, give it a 30-second wait, then replug it.
Check for firmware updates: Make sure your router's firmware is current. By logging into your router's configuration page and looking for firmware update options, you can check for updates.
Check for signal interference: Other devices in your home or neighborhood can interfere with your router's signal. Move your router somewhere or away from other electronics to see if that helps.
Reset your router: If none of the above measures are successful, you might need to restore your router's factory settings. Back up any crucial data before performing this because it will erase all customized settings and configurations.
After attempting these steps, if the problem still exists, your ISP or modem may be at fault. For more help, get in touch with your ISP.
How Do You Report A Loss Of Signal Issue To Your Internet Service Provider?
You can take the following actions to notify your internet service provider (ISP) of a Loss of Signal (LOS) issue:
Check your ISP's website: For information on how to report service issues, visit the website of your ISP. You can report problems or request assistance on some ISPs' dedicated pages or support forums.
Call customer support: You can call the customer support line for most ISPs to report service problems. Ensure you have access to your account and any pertinent information regarding your problem.
Use online chat or email support: Some ISPs offer online chat or email support as an alternative to calling. To learn how to use these services, visit the website of your Internet service provider.
Provide details about the issue: Include all pertinent information when reporting a LOS issue. You might mention the date and time the problem first appeared, any error messages you got, and the steps you've already taken to resolve it.
Follow up with your ISP: Verify that the issue is being addressed by contacting your ISP again if you don't hear back from them or if it continues.
It's crucial to remember that LOS problems can be brought on by several things, such as issues with your equipment, issues with your ISP's network, or even outside variables like bad weather or construction. Be patient and work with your ISP to resolve the issue quickly.
What To Do When You've Been Issued A Service Request, Repair Request, Or Support Ticket?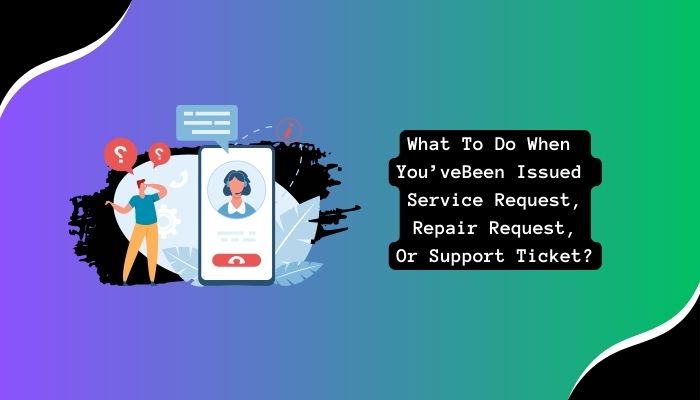 If you've been issued a service request, repair request, or support ticket by your service provider, here are some steps you can take:
Maintain a record of the ticket number: You should write down the reference or ticket number provided. You can do this to keep tabs on the progress of your request and, if necessary, contact the service provider for more information.
Observe any instructions: Carefully follow any instructions or steps provided by the service provider. This could entail giving more details, carrying out specific tasks, or making an appointment.
Being accessible for appointments: Make sure you're available when a technician needs to come to your location to fix the problem. Make arrangements to reschedule with the service provider if you cannot keep the appointment.
Maintain communication logs: Record all correspondence, including phone calls, emails, and chat transcripts, that you have with the service provider. This will make tracking what has been completed and what remains easier.
As necessary, follow up: Ask the service provider for an update on the status of your request if the problem isn't fixed or if you haven't heard from them.
Being patient and understanding is critical when interacting with internet service providers as they might be juggling many requests. Maintain open communication channels and cooperate to find a solution.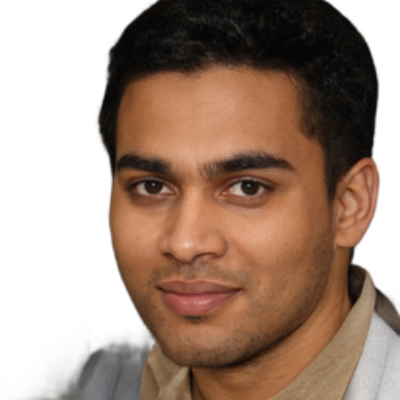 I am a Chandan Tewatia and I am the founder of this blog cfindia.net. I have been in the industry for over 10 years and have worked with some of the biggest names in the business. I have a wealth of experience and knowledge to share, and my blog is a platform for me to do just that.