Thinking of upgrading your broadband connection with a dual-band router? Here's everything you need to know about it. The latest dual-band Wi-Fi routers offer more versatility and incredible internet speed. It allows you to send and receive data on two different radio frequencies such as 2.4 GHz and 5 GHz.
If you have vague thoughts in mind, "should I upgrade to a dual-band router or not" I'm going to share keen details about what a dual-band router is, its significance, and other considerations.
So, let's get started.
What Is A Dual Band Router?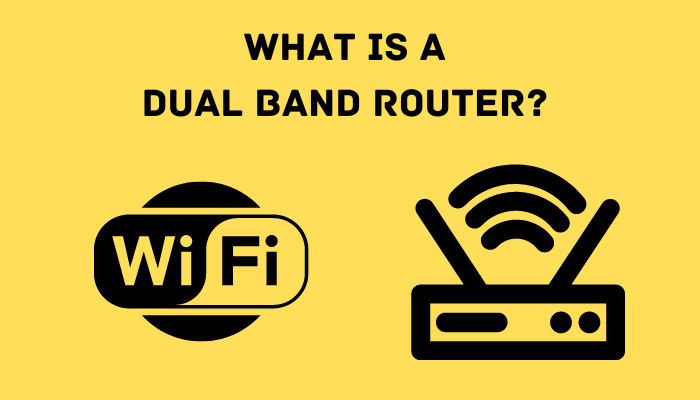 The dual-band modem offers two data-sharing frequency bands such as 2.4GHz and 5GHz. You can enjoy using both frequencies simultaneously to enjoy high internet speed on a wi-fi router.
These routers offer flexibility and allow you to limit internet bandwidth. Besides this, you can connect numerous devices that use 2.4 GHz frequency and 5 GHz frequency.
The 5GHz network offers better internet speed but only up a certain distance. On the other hand, 2.4 GHz offers decent internet speed and coverage of a large area.
Also, with a dual-band broadband router, you can easily divert traffic, resulting in better traffic management and fast browsing.
History Of Dual-Band Wireless Routers:
The first ever home-based router was developed in the late 1990s. During the early 2000s 802.11, lb wi-fi radio frequency router, which runs on a 2.4GHz band, was introduced. Simultaneously, A sizable number of enterprise networks at the time supported 802.11a (5 GHz) devices.
The wi-fi routers started with 802.11n and included a prominent feature of dual-band 2.4 GHz and 5GHz frequencies. This means now every modem is depicted as a dual-band router.
Benefits Of Dual-Band Wireless Networking:
Here are some of the key benefits of using dual-band wireless networking.
1. More Flexibility:
The dual-brand router means you have the flexibility to switch between dual frequencies, say 2.4 GHz and 5 GHz. The switching of frequencies also allows you to avoid traffic congestion.
2. Better Compatibility:
Dual-band modem is highly compatible with wireless devices as they support 2.4GHz and 5GHz frequency. So, these routers can easily be compatible with many wi-fi devices.
3. You Have Complete Control Over The Network:
These dual-band routers enable you to customize the wireless network settings. Moreover, it supports multiple frequencies and you can set the desired frequencies.
4. Multiple Bands For Better Connectivity:
Dual-band routers also feature Multiple-in/out radio frequency configurations. This also supports higher internet speed and better performance.
How Do Dual-Band Routers Work And What Are Their Uses?
The dual-band modems support both frequencies, such as 2.4 GHz and 5 GHz. In several cases, select the band for the device you have picked to connect to the router or wi-fi such as Smartphone or Laptop. Let us take an example to illustrate it.
You have a new Smartphone that may use the 2.4 GHz band as far as it connects to the network even though there is less traffic congestion and 5Ghz bandwidth available.
The device will only switch to the other frequency, say 5 GHz, if you give the command to do so or if you can no longer connect to the 2.4 GHz.
However, some of the wi-fi routers don't leave the decision to your decision. The dual-band routers track the amount of traffic on the 2.4 GHz band; if it recognizes traffic congestion, it will automatically transmit your device to the 5GHz band. This is known as band-steering.
If you are using an old device that only connects with 2.4 GHz frequency, then these dual band modems cannot switch the network to 5 GHz frequency.
Also, if you are unable to measure the performance and speed of the Wi-fi network that you are expecting in your home-based network, you can switch to your old wi-fi router that supports a single band frequency of 2.4 GHz.
About The 2.4 GHz Frequency In Dual Band Routers:
2.4 GHz frequency only allows you to send and receive information or data from a single band frequency. This covers a fairly extensive area of your home and provides excellent penetration through the floors and walls. Moreover, it allows you to uphold a sturdy wi-fi connection even if you move away from the router.
However, the only downside of 2.4 GHz is that you may receive traffic congestion because it only offers fewer channels than the 5 GHz band.
The network may suffer from hindrances due to devices like cordless phones, microwave ovens, speakers, and other devices. Above this, it only offers a speed of fewer than 100 Mbps.
About The 5 GHz Frequency:
5 GHz on the other hand, offers better speed without any traffic hindrance. The dual-band modem can easily handle better traffic and offer four times better speed than 2.4 GHz so that you can connect maximum devices simultaneously.
Besides this, 5GHz offers extensive channels in comparison to 2.4 GHz, which results in a reduction of traffic interference on your device.
The only drawback of the 5 GHz frequency is it doesn't offer deep penetration through floors and walls. This is why; it is restricted only to a limited area. So, if you are willing to cover a wide area, 2.4 GHz is best.
Advantages Of Dual Band Router- Repetition:
What Is The Difference Between 2.4 GHz And 5 GHz In Dual Band Routers?
2.4 GHz provides a large coverage area and ensures better penetration through walls and solid objects. On the other hand, 5 GHz offers better speed but only up to restricted areas and doesn't offer deep wall penetration.
In 2.4 GHz, you may observe traffic congestion which may result in interference in the network. The 5 GHz frequency prevents traffic congestion and works better close to the router.
If you want to cover the maximum area, then 2.4 GHz is best. But if you want faster internet connectivity and multiple devices connection, 5 GHz is excellent.
Can A Dual-Band Router Be Used For Gaming?
The dual broadband router would be great for decent gaming. However, if you need to enjoy high-end games like a professional, I would recommend using those wi-fi routers specially designed for gaming purposes, such as triple-band wi-fi routers.
Frequently Asked Questions:
What are 2.4 GHz and 5 GHz in dual-band routers
The 2.4 GHz and 5 GHz refer to the speed and range of the internet connection. The 2.4 GHz covers a large area but doesn't offer fast speed. But 5 GHz offers fast internet speed only to a restricted area. 
What is the use of dual-band in a router?
 The dual-band router's meaning is to receive and broadcast data at two different frequencies, 2.4 GHz and 5 GHz. With this, you can enjoy fast internet speed at a large distance. 
Is a dual-band router good for homes?
Yes, a dual-band router is excellent for home because it allows you to set the speed limit and network usage. 
Can I set parental controls on my dual-band router?
Yes, you can set parental control on your dual-band router. However, make sure to check if your dual-band router has the parental control feature or not.  If you have this feature, you must log in to your wi-fi router and search for the parental control option. Click on add and select the device in the given ok. Click on ok. After this, you can select the blocked internet access and follow the rest of the instructions.
What is the purpose of a dual-band router?
A dual-band router is one that is capable of transmitting and receiving data at 2.4 GHz and 5 GHz. Since both frequency options can be used simultaneously or one at a time, you can conveniently enjoy high-speed internet at all times.
Also Read:
Dual Band vs Single Band Router
Types of Routers
Routers under 2000
Routers under 3000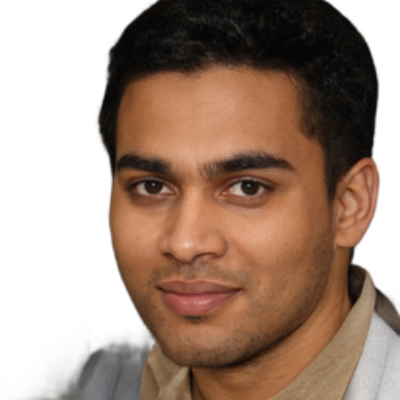 I am a Chandan Tewatia and I am the founder of this blog cfindia.net. I have been in the industry for over 10 years and have worked with some of the biggest names in the business. I have a wealth of experience and knowledge to share, and my blog is a platform for me to do just that.