Merely searching for Best WiFi Routers under 2000 Rupees will fetch a lot of results, therefore, choosing the right wireless router is not an easy task!
Are you looking for a WiFi router that's easy to set up and offers fast internet speeds with fewer dropouts? Well, plenty of wireless routers are available in India to choose from. A good router should let you connect several devices while offering uncompromised security and essential features like parental controls. 
However, finding a router that offers everything is challenging. Therefore, I researched extensively and shortlisted the top-selling routers that Indians love. All the routers in this list are under 2000 INR, so there is no need to break the bank to get a reliable router.
Read the reviews, and choose a fantastic router to get uninterrupted internet access and convenience.
Best WiFi Routers Under 2000 In India? – Dual-Band & Long Range:
When you buy the best WiFi routers in India for home use, you prefer the dual-band with a long range compared to the single band. The dual-band offers maximum bandwidth options such as AC750, 900, and 1200. The more bandwidth, the better the performance will be. 
In addition, look after the MU-MIMO (Multi-input and multi-output). This feature offers great compatibility to transfer data on other devices.
We've listed some of the best models based on both features. Let's have a look at the Best Wi-Fi Routers under 2000 Rupees.
1. Tenda F3 300Mbps Wireless Router With 3 External Antennas (Best Overall):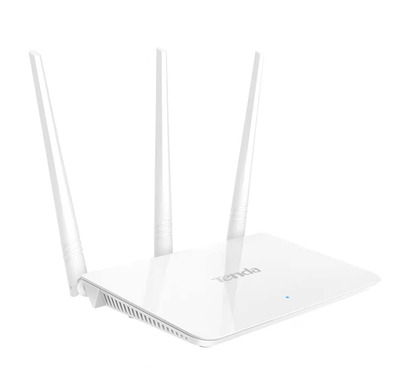 Tenda has been known for providing the best wireless routers in India. The Tenda F3 model offers 300mbps data transfer speed on a 2.4 GHz, making it suitable for small office and home usage. The Wi-Fi router comes with a 3.5 Dbi external Antenna which helps to amplify the network and covers around 400 sq ft area. Due to these antennas, you get a stable internet connection and work more conveniently. 
Also, the IP-based bandwidth control allows the administrator to fix the bandwidth allotted to specific PC and devices. The WiFi comes with WPA, Wpa2, WPA-Psk, and Wpa2-Psk security mechanisms. You can enhance security and prevent others from using your router without your permission or password. 
There is a Wi-Fi timing function with which you can set daily hours limit to restrict your kids from using the internet. Also, the advanced chip ensures fast and stable wireless performance.
2. TP-link N300 WiFi Wireless Router (Best For Homes And Small Offices):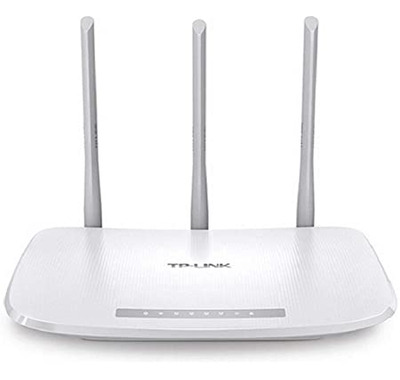 TP-Link is here with the best router in India for home use. This router provides 300Mbps speed to stream HD videos and other content. The speed is ideal for playing games and downloading videos faster.
There are three antennas' that stabilize the connection, and you can enjoy surfing without interruption. It features bandwidth control and encryption that allow administrators to restrict the bandwidth on each PC.
The router offers a 2.4Hz frequency, which is sufficient for using the connection in two bedrooms. Moreover, you can fix antennae from signal boosting array to multiple antennae to cover maximum areas. The device is compatible with IPv6, which is the internet protocol version.
Besides this, the Wi-Fi router comes with wireless security encryption. You can easily restrict the other for using Wi-Fi with a single WPS button push. The router works on Access Point Mode, Router Mode, Range Extender Mode, and WISP Mode. Overall, this router is great to have for home usage. 
3. Mi Smart Router 4C, 300 Mbps With 4 High-Performance Antenna (Ideal For Small Office):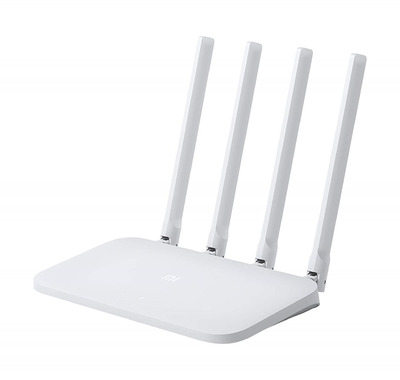 MI smart 4C is one of the best WiFi routers for small offices and streaming videos. The 2.4 GHz Wi-Fi offers 300Mbps speed to browse the web without glitches and network disturbance. Its 4C high-performance antenna provides better coverage and speed. You get different management applications such as iOS, Support web, and Mi Wi-Fi app to control the network from anywhere.
Quality of Service allocates the bandwidth according to the requirement. It features parental control that helps restrict the time of using the internet on multiple devices. You get Wi-Fi optimization features that help to improve network speed.
The Wi-Fi router offers maximum speed and covers up to 400 sq ft. This router is ideal for connecting up to 4 devices. In addition to this, you get one-touch WiFi control with which you can restrict the bandwidth and quickly turn on/off the device. The WiFi router is best suited for small office usage and homes.
4. MERCURY AC1200 Wireless Dual Band WiFi Router (Fastest Internet Speed):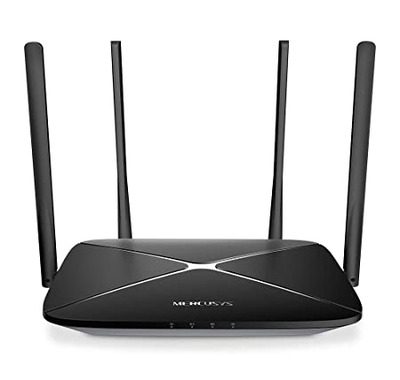 If you want unlimited entertainment and the fastest internet speed, MERCUSYS AC1200 Wireless dual-band router 5GHz is the best choice. This high-speed WiFi router offers a stable connection and speeds up to 1167mbps, making it a perfect device for office usage.
On the 2GHz band, it offers a maximum 1200Mbps speed. Besides, the router features 4C high-gain external antennas that allow you to receive signals even in the workplace corner. The setup of the device is very easy.
You get a manual with which you can install devices hassle-free. Plus, the router features active parental control ideal for safe internet use. 
This router has VLAN technology that optimizes the Hi-bandwidth range and other activities. This device comes with IPv6 support, which allows you to enjoy all the services available by the ISP. With this device, you can easily perform high-bandwidth tasks such as gaming and HD streaming.
5. TP-Link AC750 Dual Band Wireless Cable Router (Best Dual-band Wireless Router):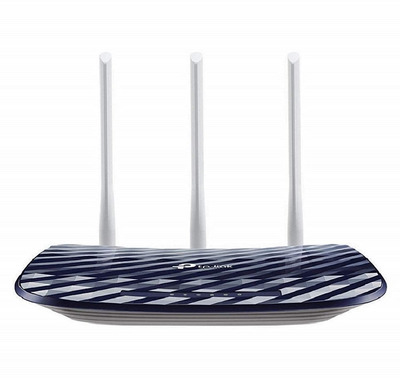 With stable internet speed and sleek design, TP-Link AC750 dual-band wireless cable router is securing fifth place in the list. This dual-band router 5Ghz offers 733Mbps speed which is great for a 400 sq. ft area. It has three external antennas and higher antenna technology to offer superior wireless coverage. Moreover, the antenna offers an omnidirectional signal for a stable internet connection. 
The Wireless standards are IEEE 802.11ac/n/a 5 GHz and IEEE 802.11n/b/g 2.4 GHz, ensuring smooth internet connectivity and better speed. It features guest access, permitting access without releasing the local network.
If you have any issues with installation and compatibility, enjoy worry-free customer support services for a quick solution. 
The 733mbps stable internet speed is great for downloading HD movies and other content. The 5GHz bandwidth offers stable connectivity even at a distance. This would be an excellent device if you have a big home or office. 
6. Tenda N301 Wireless-N300 Easy Setup Router (Easy Setup Router):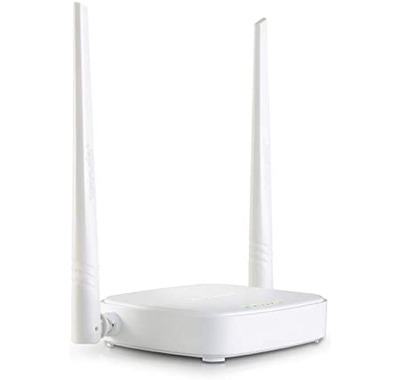 Tenda N301 is the best Wi-Fi router to enjoy a secure wireless network. The device is easy to set up and offers security encryption with a single push WPS button. It offers 300Mbps stable speed without any interruption on all the connected devices. Two 5 dbi antennas offer a unidirectional signal flow for stable connectivity. 
This standard router allows you to connect 8 devices at one time. Moreover, you get stable speed on all devices. You get an easy setup guide and an Ethernet cable for quick installation. You can use the device within a few minutes and enjoy fast internet browsing. 
The only downside we observe is no parental control, so you can't restrict internet usage on the device. Overall, this router is ideal for small office and home users to surf the internet without interruption.
7. D-Link DIR-650IN Wireless N300 Router With 4 Antennas, Router (Beast Performer):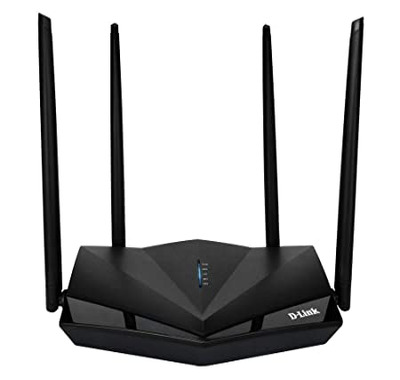 D-Link DIR-650 IN is India's Best WiFi Routers under 2000 Rupees for small spaces. This router offers a 300mpbs stable internet speed to surf the internet and download movies. It comes with 4 high gain Omni Antenna which is helpful to increase the speed of the internet and maintain stable connectivity.
This router has a web browser-based setup for easy configuration and installation. With setup Wizard, you can easily configure and use the device. You get an advanced security system with WPA/WPA2, including SPI, Firewall NAT, IP Filter, DMZ, and Mac Filter.
The advanced security setup lets you enjoy stable connectivity without worrying about security breaches. It supports QoS bandwidth limitation, with which you can easily restrict the download speed on each connected device. Other advanced features include IPv6, VLAN, TR-069, and Static Routing. This device is for you if you have a small space and need a WiFi router.
8. TP-Link Archer C50 AC1200 Dual Band Wireless Cable Router (Stable Speed Of 833mbps At 5 GHz):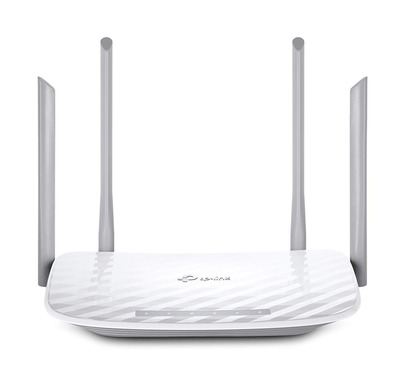 TP-Link Archer offers the fastest wireless speed of around 833mbps which is great for handling HD video downloading and email tasks in offices. This WiFi router had a dual-band to enjoy 867mbps speed at 5GHz and 300mbs at 2.4GHz. So you can easily set up the bandwidth frequency according to your need. 
Four fixed external antennas provide optimal coverage and a stable wireless connection. Moreover, the device offers app control to manage the network with TP-Link Tether easily. It offers different working modes such as a router, point, and access modes. 
Its innovative design and flexible bandwidth make it the best WiFi router available on a budget. Installation of the routers is very easy. You get the manual into the router box, with which you can install it very easily.
This router is great for connecting multiple devices. This is best if you have a team of clients and a small area.
9. D-Link DIR-615 Wireless-N300 Router (With Mobile App Support):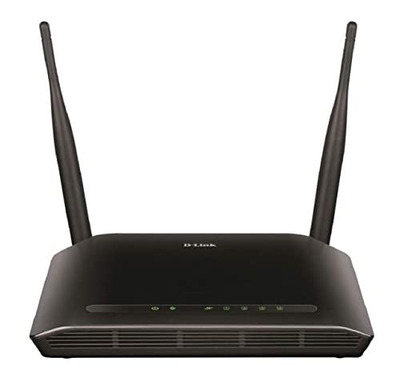 This WiFi router offers 300mbps speeds and has a high gain Omni antenna which helps to increase the speed. This router has multiple operating modes such as AP, Router, Repeater, and client. With multiple operating modes, you can control the devices easily.
Plus, users get a D-Link assistant mobile app and WEB GUI setup wizard with which you can install and set up the device quickly. Also, features with advanced security include WPA/WPA2, SPI Mac filter, IP Filter, Firewall NAT, and DDos prevention.
The advanced security features allow you to access the router securely. The best thing about this route setup is you get the latest upgrades and features with an online Firmware upgrade. The advanced features help to boost speed and connectivity.
Other supported features include TR-069, IPv6, static routing, and VLAN. The features allow you to operate the device quickly and improve the bandwidth.
It also features a wireless Guest zone for visitors, which allows you to access the guest devices without threatening the local network. Overall, the device is amazing and good for small space areas.
10. TP-Link TL-WR940N 450Mbps WiFi Wireless Router (Suitable To Connect 5 Devices):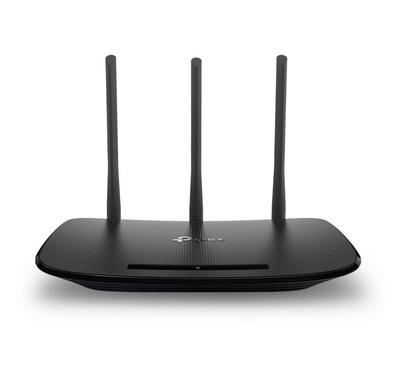 With an excellent 450mbps WiFi speed, the TP-Link TL-WR940N router secures the tenth place in our review list. Three external antennas increase the wireless network. This WiFi router is best suited to cover around 200sq ft areas.
You get different working modes such as range, router extender, and Access point modes. With these network modes, you can transform your wired network into a wireless one and instantly create one. 
Above this, the router features bandwidth control that allows you to restrict network usage limits. The system required internet explorers such as Firefox 12.0, Safari 4.0, Chrome 20.0, etc. A WPS button allows you to set up wireless security and encrypt a device with a single WPS button push.
The router interface is very simple, and you get 4 LAN ports. Moreover, you get Tether app support for secure installation. Also, enjoy worry-free customer support services to solve all connectivity issues.
Frequently Asked Questions:
What is a dual-band router?
Dual-band routers are those capable of receiving and transmitting data by using 5 GHz and 2.4 GHz frequencies at one time or simultaneously.
Which is better, 2.4 GHz or 5 GHz?
2.4 GHz frequency is better for a longer range and stable connection. But if you need better speed with a low range, then 5 GHz is ideal. However, the 5 GHz has the potential to cut out the clutter disturbance and maximize the performance of the network.
How to make sure the router I'm choosing is right?
 To ensure that you have a good router, consider these things: 
1. Check the bandwidth of the router 
2. Compatibility with the ISP 
3. Be sure that your Wi-Fi router supports excellent internet speed of at least 300 Mbps
4. Look for wireless protocols 
5. WiFi extender
Is the modem or router the same?
No, the router helps create the network within your home, and the modem connects your house to the internet. They both are not the same and offer different networks.
Can I use WiFi in my entire home or garden as well?
Install your router at the front of the house in the lobby area or in those areas close to the garden. This way, you can have a Wi-Fi network in your home and garden.
Which router brand is best?
There is no single "best" router brand as it depends on various factors such as the user's needs, budget, and preferences. Some popular router brands include Netgear, TP-Link, Asus, Linksys, and D-Link
Bottom Line:
So, we hope now you know all the technical details of the Best WiFi Routers under 2000 Rupees. Now, you will be able to decide which Wi-Fi router is best to have for your area. We've selected the listed routers with excellent bandwidth and great connectivity speed.
The final decision is on you which model suits your place the most. However, before deciding, make sure you have gone through these reviews to make an informed decision.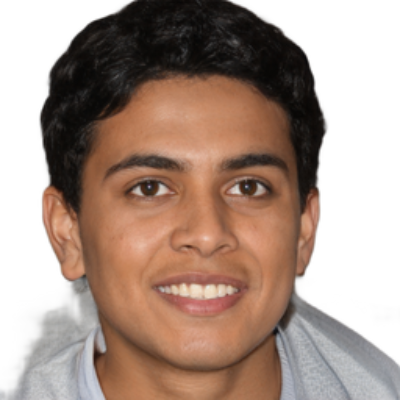 I am a tech enthusiast who loves gadgets and electronics. I have been following the latest technology trends and developments for many years now.I am always keen to learn about new technologies and how they can be used to improve our lives.