The Big Billion Day 2023 has arrived. This special event will not only give discounts on gadgets, but one can also avail of offers on products like clothing, footwear, furniture, beauty, toys, electronic gadgets, and many more.
If you have been planning to buy a sound bar for a long time, the correct time has come to buy it. You will get amazing offers and discounts on soundbars and speakers. Hence below are some big billion-day Sound Bar offers in 2023, which you must check out. 
Best Sound Bar Offers in Big Billion Day 2023
1. Zebronics Zeb Vita Plus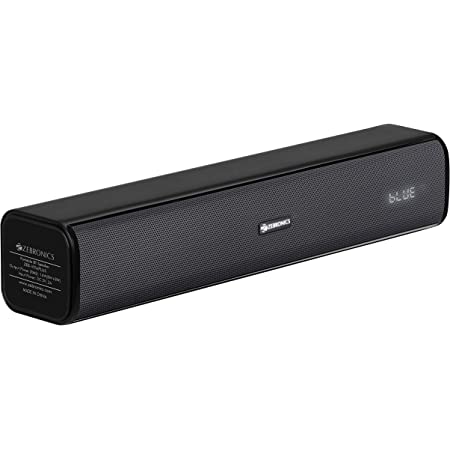 Zeb-Vita Plus is a lightweight, portable speaker with a soundbar form factor that comes with an LED display and multi-connectivity options like BT/ USB/MSD/AUX.
The speaker is known for its room-filling sound and pumping bass. It also has a call function and controls for media/volume and a built-in FM Radio.
Specifications:
The Output Power of the soundbar is 16W (8W + 8W).
The BT Version is 5.0.
The Driver Size is 52mm x 2.
Speaker Impedance is 4 Ω.
The Frequency Response of the soundbar is 100Hz-18kHz.
S/N Ratio is greater than 70dB.
The maximum supported USB/SSD memory is 32GB
The charging time is usually 3.5 hours.
The playback time is 12 hours.
The net weight of the soundbar is 729g.
2. Zebronics Zeb-Juke Bar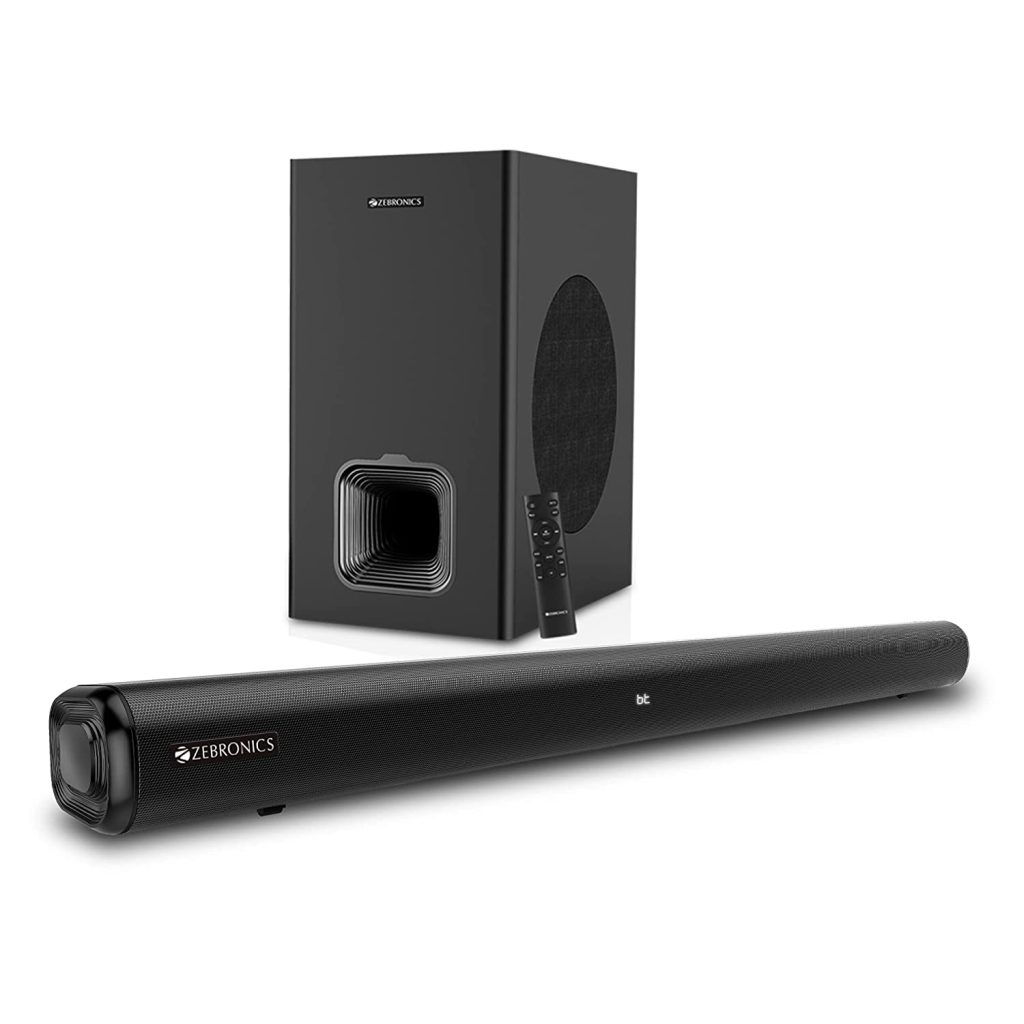 You can now enjoy a cinematic audio experience at home with high-fidelity surround sound with the zebronics Zeb jule bar. The soundbar has a 16.5cms subwoofer and rear speakers to give you a deep bass.
The soundbar is Dolby Digital certified, giving you the best sound output while watching movies, series, or music. It comes with multi-connectivity options such as USB/ AUX/ HDMI (ARC) and Optical input so that users can choose their preferred connectivity mode without trouble.
The soundbar comes with an LED display, volume and media controls, remote control, and a provision for wall mounting.
Specifications:
The soundbar comes with a 16.5 cms subwoofer.
It offers Dolby audio.
The soundbar has an LED display.
Multi-connectivity options like USB/ AUX/ HDMI (ARC) and Optical input
Volume/media controls are included.
The soundbar works through remote control.
3. Mivi Fort S16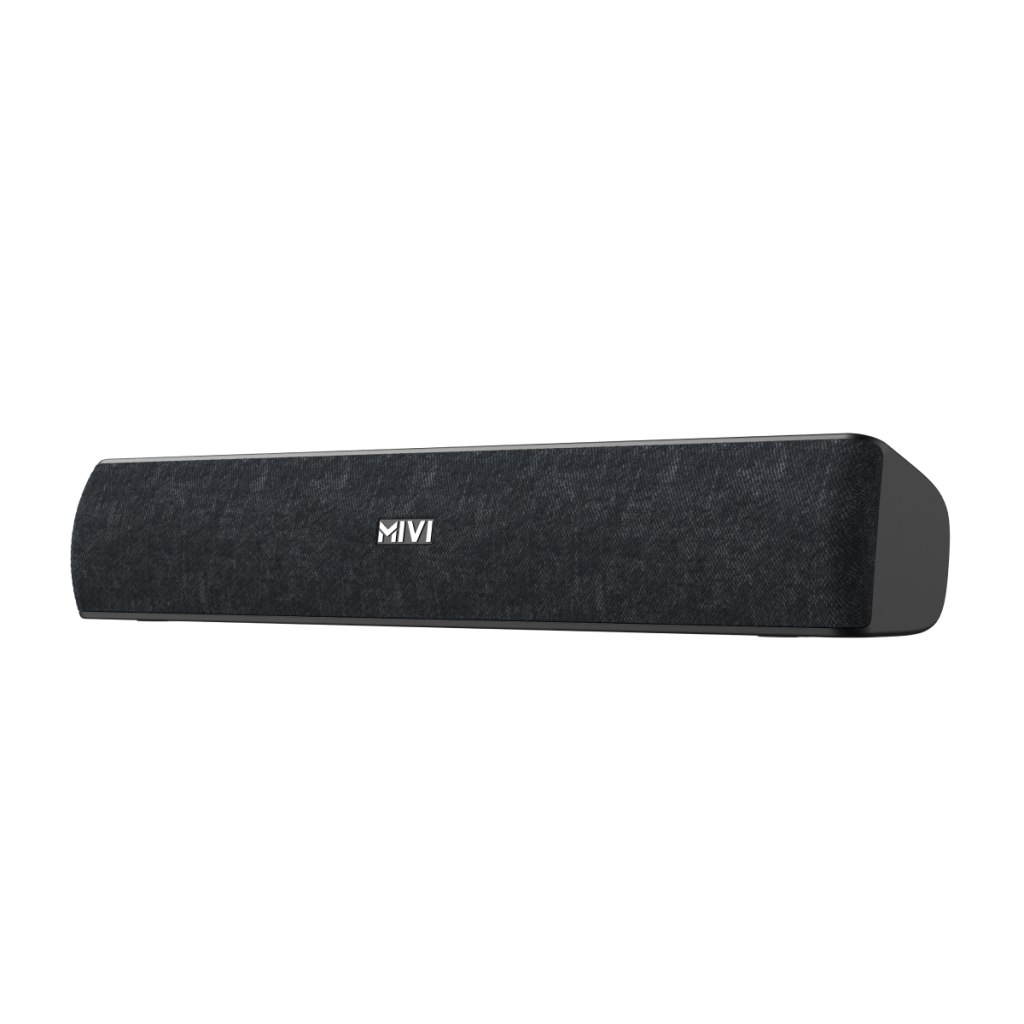 Mivi Fort S16 soundbar launched in India and got a pretty good response. The newly launched soundbar is claimed to be 'truly made in India'. The Mivi Fort S16 is a portable sound bar featuring two passive radiators that provide studio-quality bass.
The soundbar has multiple connectivity options, like Bluetooth, AUX, and USB. The soundbar claims to offer a battery life of up to six hours and more. Furthermore, the soundbars come with inbuilt voice assistant support for Siri and Google Assistant.
Specification:
The sound bar has a power output of 16 W.
The Bluetooth version of the sound bar is 5.1.
One can wirelessly stream music through Bluetooth.
The sound bar comes with a memory card slot.
The wireless range of 10 meters is offered.
4. Mivi Fort S60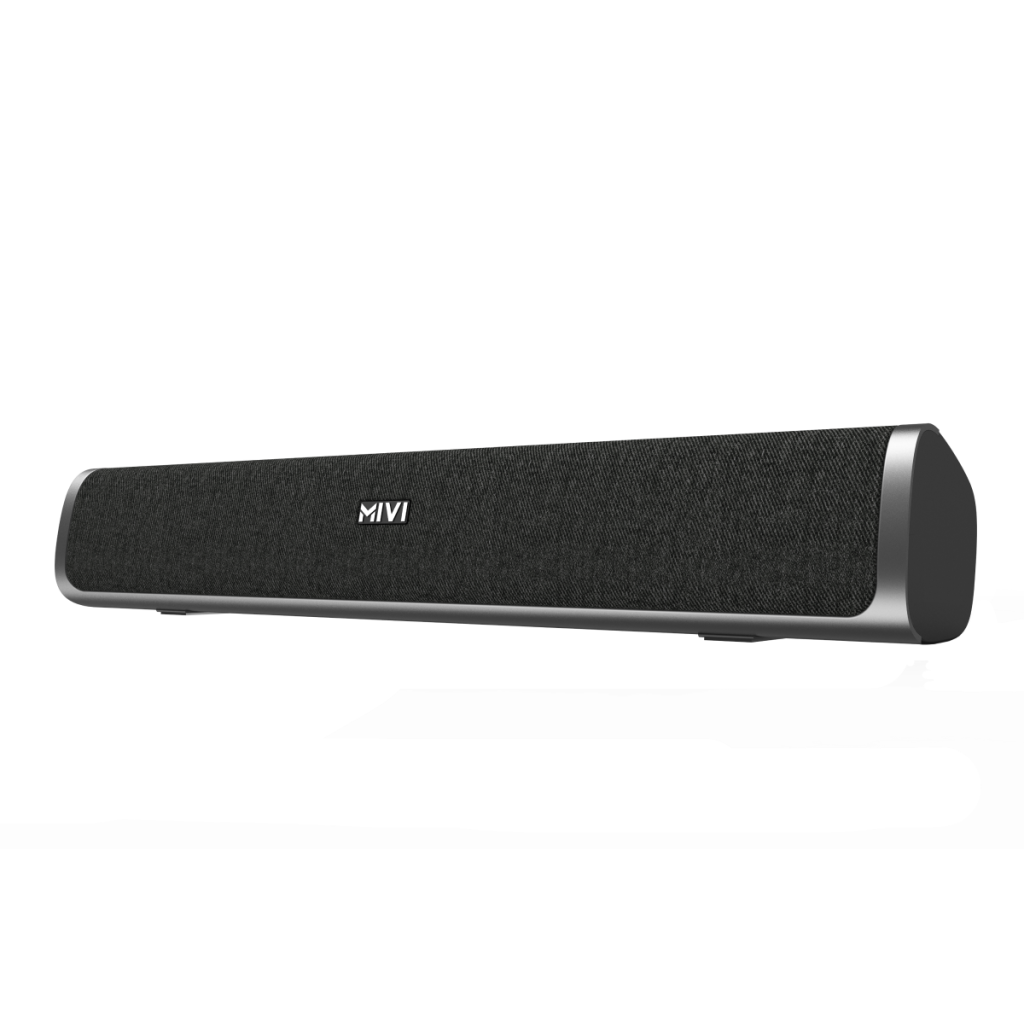 With Mivi S60, you can now bring home the theater experience with its range of soundbars. Exclusive Mivi technology separates the content and delivers it uniquely, giving you an elevated experience.
The sound bar has two dedicated built-in sound woofers for boosted and rich bass. The stylish, sleek, and compact design perfectly complements the design of the television.
Therefore with Bluetooth connectivity, remote control access, and two subwoofers, Mivi Fort S60 makes a good deal.
Specifications:
The power output of the soundbar is 60 W.
DC adapter is the power source.
Users can stream wireless music through Bluetooth.
A wireless range of 10 meters is provided.
Multiple connectivity options like USB, Bluetooth, and Coaxial are featured.
The sound bar features three EQ modes: movies, music, and news.
5. Boat Avante Bar 500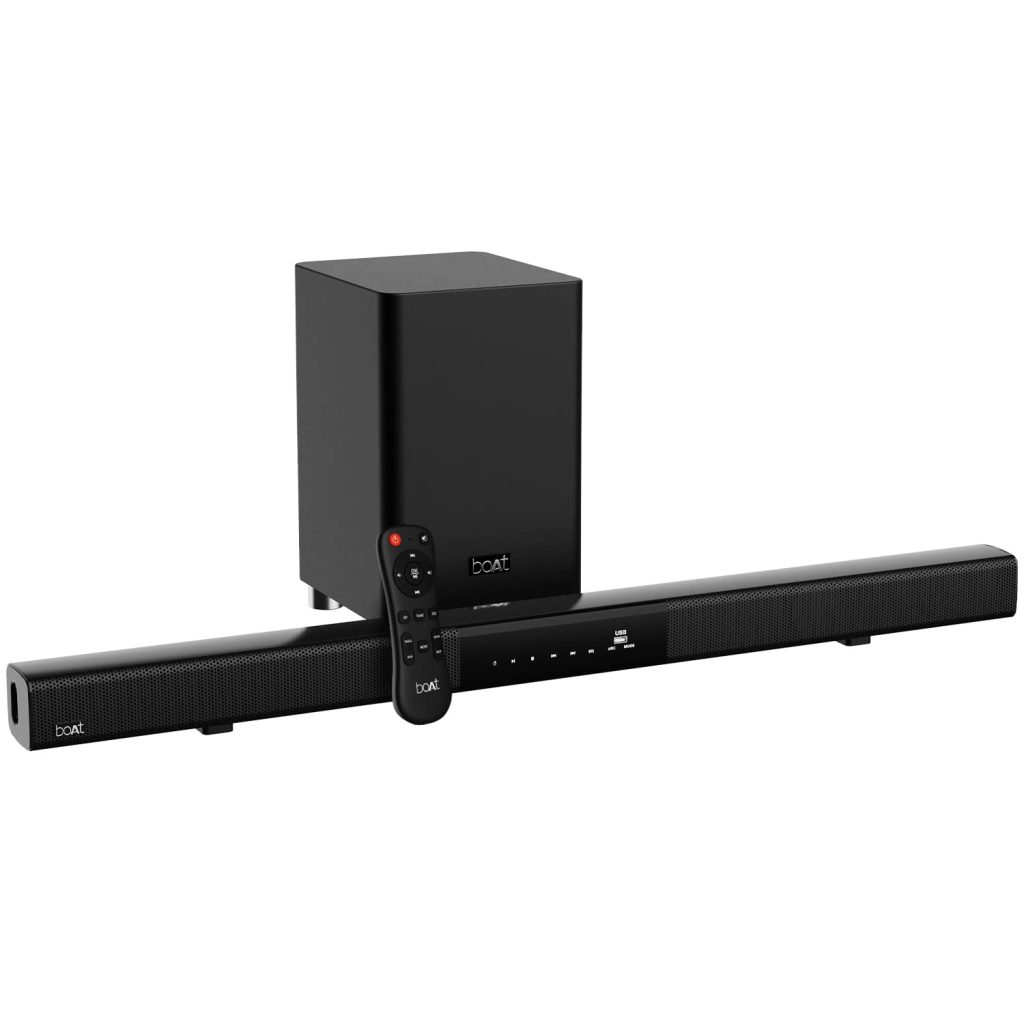 With Boat Avante 500, you can now add a pinch of thrill to your life. The sound bar is equipped with 10W RMS and Dual Passive Radiators making this portable soundbar sweep you off your feet.
With each charge, you will get 4.5 hours of playtime and can never witness a dull moment in your roof-breaking party. You can choose your mode of connection with the feature of Multiple Connectivity Modes. One can also pick up and attend calls with a built-in mic.
Bluetooth 5.0 offers a seamless connection for an enhanced experience. The sound bar comes with Dual EQ Modes, which optimizes your listening and watching experience.
Specifications:
The soundbar supports Bluetooth Version V5.0.
The overall net weight of the device is 0.6 Kg.
The total charging time is 3 hours.
The frequency at which the device operates is 80Hz-20KHz.
The battery capacity is 1200 mAh.
The device is compatible with all Bluetooth devices.
Type C charger is used for charging.
6. Boat Aavante Bar 3100D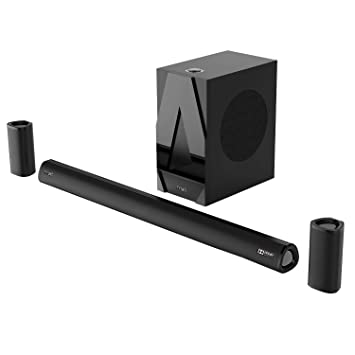 The Avante Bar 3100D will give you a captivating experience like never before. The 260W RMS wired subwoofers will give you a theatre-like experience at home.
The boAt Signature HD Sound is going to give that extra thumping bass. The Dolby Digital technology and 5.1 Channel Surround Sound set the perfect setting and environment for that final match.
The Avante 3100D Soundbar provides easy access to integrated controls, a sleek design, and a premium finish.
Specifications:
The power output of the model is 260W.
AC adapter is the type of power source.
The device features a Bluetooth version of 5.
The bar offers a wireless range of 10 meters.
The soundbar is operated using a remote control.
7. PTron MusicBot Evo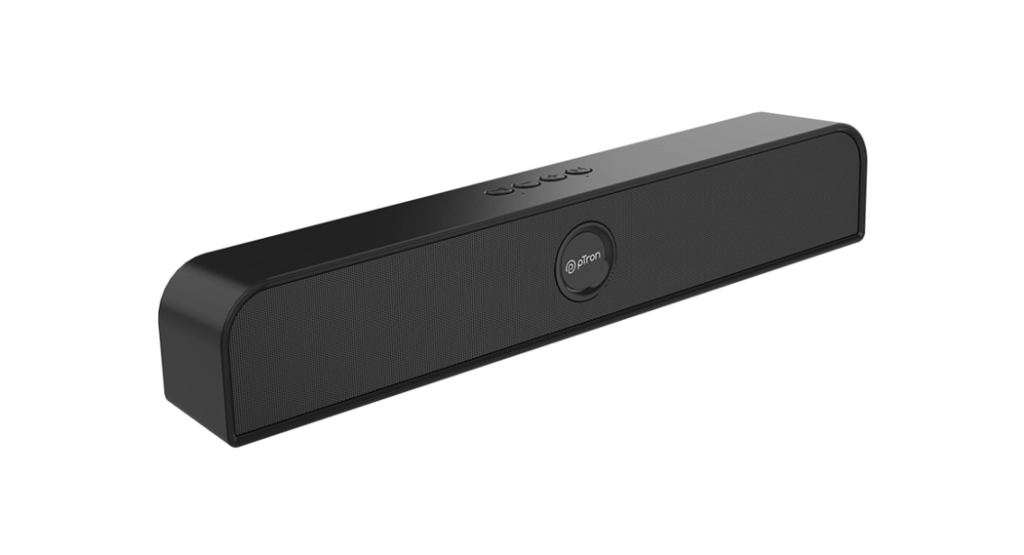 The powerful 10Watt stereo soundbar offers a thumping bass. The soundbar is portal & lightweight with round edges and a front metal honeycomb grill, which adds to the aesthetic and ergonomics.
pTron Musicbot Evo wireless sound bar comes with two 52mm all-magnetic speakers, which ensures that the speakers provide a stunning sound quality with sufficient bass.
The Bluetooth speaker is equipped with a large 1200mAh rechargeable battery to ensure that the speaker has a playback time of 10 hours on a single charge.
The 2x5W speakers deliver clear and crystal sound to the users. Hence the soundbar speaker can enhance your listening experience when you enjoy indoor movies, videos, music, and games.
Specifications:
The power output produced by the speaker is 10W.
The power source of the soundbar is a battery.
The battery life of the speaker is upto 10 hours.
A wireless range of 10 meters is offered.
The device contains a memory card slot.
8. Panasonic SC-HTB78GW-K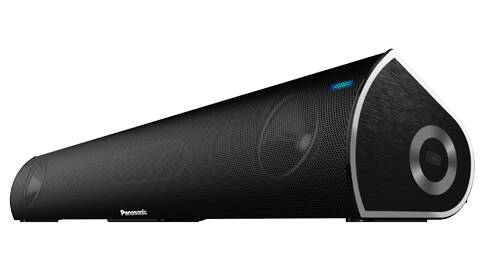 The sound bar offers a 2.1 channel cinematic sound. The device also features a TV connection along with a remote. You will get a realistic theatre-like experience with this sound bar. The device comes with a wall mount. It is pretty space friendly and can be installed with ease.
Specification:
The power output of the device is 160W.
The range of wireless connectivity is 10 metres.
One can wirelessly stream music through Bluetooth.
Free demos and installation are provided.
9. Motorola AmphiSoundX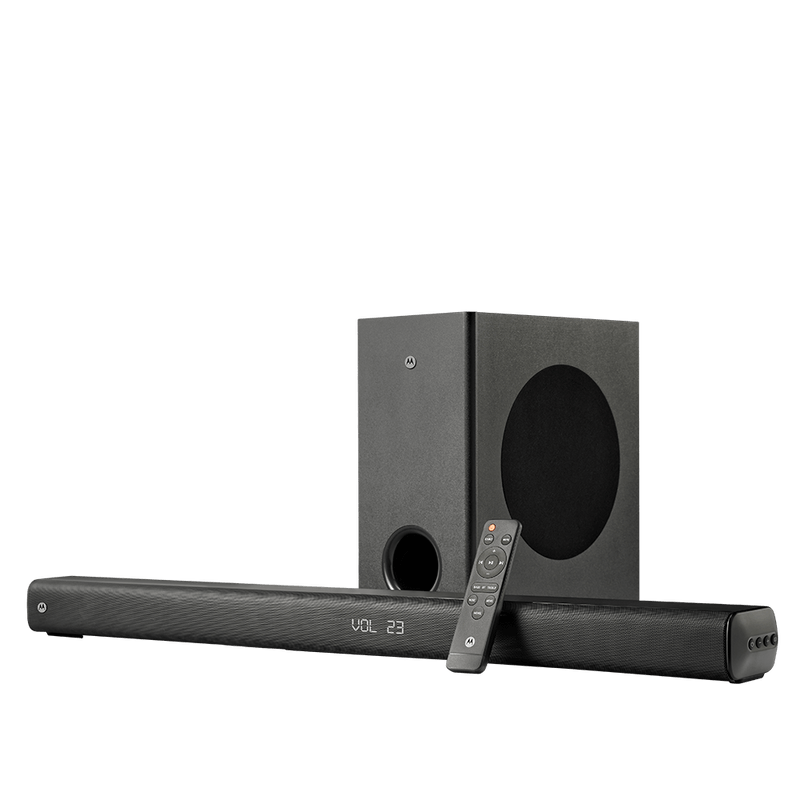 The soundbar comes with a revolutionary wireless setup that gives you the freedom to position the satellite and subwoofer according to your convenience. The 5.1 channel is designed in such a way that it creates a true surrounding sound experience with 200W peak power.
The soundbar is a perfect companion for your TV with extra powerful bass. The 120 True RMS and HDMI ARC connectivity gives a high-definition sound quality. The 7 cm sleek glass top Soundbar with precision-crafted metallic grill provides an extra premium look.
Specifications:
The sound bar comes with HDMI ARC & Optical.
It features a 60W Subwoofer & 100W Soundbar.
A 6.5″ Bass Driver is provided.
The device has 4 Front Firing Sound Drivers.
The sound bar provides an optimized frequency response.
10. Saregama Carvaan Music CB120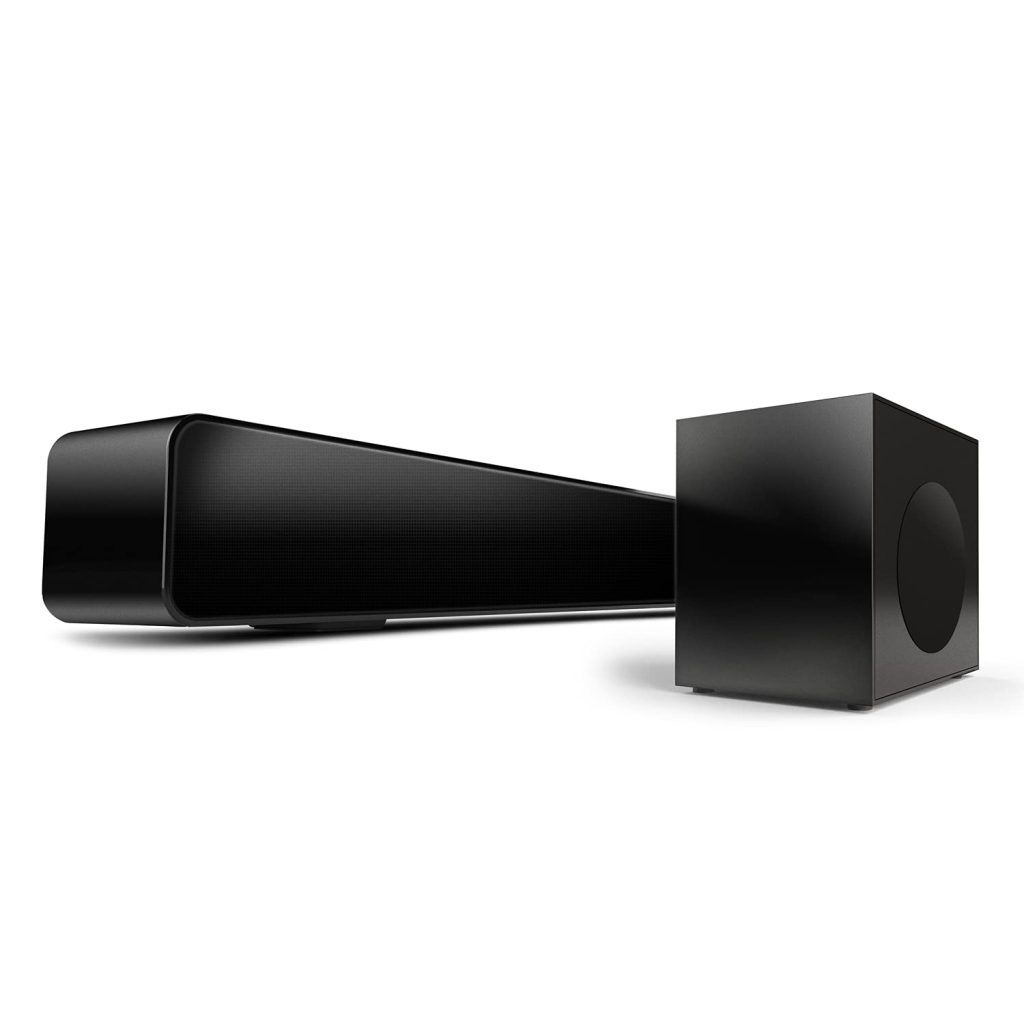 The Saregama soundbar is more than just a soundbar. It is a Saregama Carvaan Music bar. It is the only soundbar that comes Preloaded with 1000 evergreen Hindi songs and an in-built FM.
Caravan Musicbar gives crystal clear balanced audio with 120W stereo surrounding sound through four powerful full-range drivers.
The speaker comes with a wired subwoofer to produce an enhanced deep bass. It comes with Bluetooth V5 wireless connectivity to pair your smartphone easily and start playing your favorite music.
Specification:
The bar is preloaded with 1000 evergreen Hindi songs.
The power output of the bar is 120W.
The soundbar offers a wireless range of 2 meters.
The sound bar comes with in-built FM.
11. MOTOROLA AmphisoundX with HDMI Arc 150 W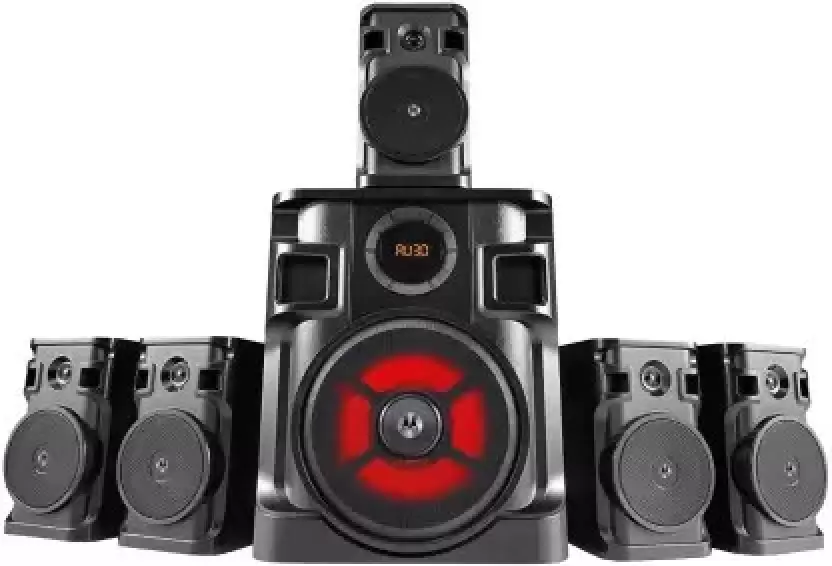 MOTOROLA AmphisoundX is one of the best budget friendly 5.1 Home Theatre systems available in big billion day 2023 offers from Flipkart which offers 150W sound output which can make you feel better sound even for a big-sized room.
As it comes with a Bluetooth connectivity system, you don't need to worry about wiring and connectivity issues for large rooms up to 10M in width or Length. If you are the one who likes the budget segment Home Theatre system, then you can do straight away buy this in 2023 big billion days.
Pros
Wireless Connectivity
150W Clear Sound Output
Bluetooth 5.0 with 10M Range
Cons
Bass must be little improved
Conclusion:
Therefore these were Big Billion Day Sound Bar Offers 2023. Please hurry up and grab these exciting offers before they end on 30th September. The sound bars are being offered at an extremely low price which you can never dream of. Do not miss out on this wonderful opportunity!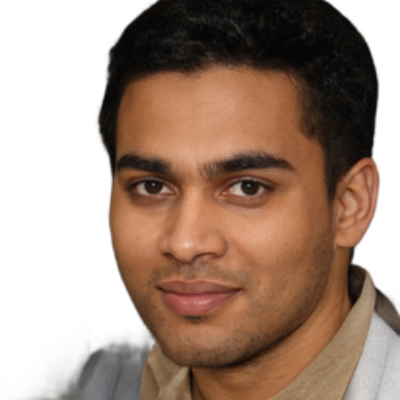 I am a Chandan Tewatia and I am the founder of this blog cfindia.net. I have been in the industry for over 10 years and have worked with some of the biggest names in the business. I have a wealth of experience and knowledge to share, and my blog is a platform for me to do just that.