In the world of speakers and audio headsets, Ptron and Boat are very well-established names. Be it Bluetooth speakers, earphones, or headphones, both companies are known for their quality products that have modern aesthetics. Because of the products' good looks, but they are also extremely affordable, they have very good sales in India.
But since the market is always competitive, both companies are striving hard to become superior. At times, customers will question which of them is the best in the realm of electronics companies. Do not worry, we will get you all covered on this topic.
In this article, we will help you understand which of the two companies is the better manufacturer of audio devices.
We will discuss in detail the two companies and also compare the products that are deemed similar in the market. So, without further ado, let us get started!
About Ptron Company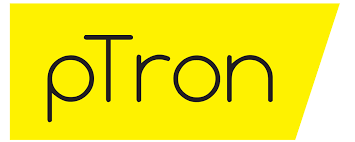 Ptron was established back in 2014 by Ameen Khwaja, who was also the CEO of Palred Electronics. It is an Indian electronics company that is currently headquartered in Hyderabad.
Its parent company is Palred Electronics Private Limited, which is a part of Palred Technologies Ltd. Palred Technologies Ltd has been a listed company on the NSE and BSE since 2004.
Initially, in 2015, it inaugurated its very first office in China, from where it manufactured products and distributed them in different countries.
The company boasts of Rs. 50 crores of sales in the first two years of its inception. In just five years, Ptron has sold over five million mobile accessories and has expanded exponentially since then.
Currently, Ptron products are being sold in countries like the United States of America, Canada, Indonesia, Myanmar, and so on. However, the top sales of Ptron products still happen to be in business hubs of India like Delhi, Chennai, and Hyderabad.
Is Ptron a Good Company?
Yes, Ptron is a good company and has a huge customer base that trusts and follows them. In just six years, Ptron has very well established itself in the world of audio, and this is surely an outcome of its quality products.
A good company is often identified by the amount of trust people have in it. Considering that Ptron has done a very decent job, as customers really trust the company.
Moreover, Ptron is famous for products that are low in price but have the very best specifications. This is something that most of us want in our daily lives: cost-effective products.
If we take a look at the sales of Bluetooth headphones, earphones, or speakers, they have a very good response in the market and people do recommend using them. This surely implies that Ptron is a good company and launches good quality products.
About Boat Company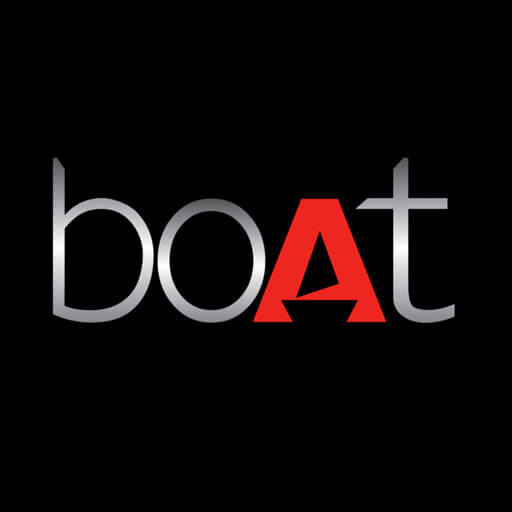 BoAt is a 2015 India-based consumer electronics brand that sells earphones, headphones, stereos, travel chargers, and premium rugged cables that was founded back in 2013. The company's legal name is Imagine Marketing Services Private Limited.
Imagine Marketing Services Private Limited (BoAt) was founded in November 2013 by co-founders Sameer Ashok Mehta and Aman Gupta.
BoAt has a very big reputation when it comes to earwear and is one of the most favored audio wear companies in India. BoAt is known for its earphones and headsets that have beautiful designs and premium sound quality.
Approximately 10% of Boat's products are currently manufactured in India. The remaining 90% is manufactured in China and Vietnam, with the latter contributing only 1%.
Boat's goal is to manufacture nearly 40% of its production volume in the domestic market by 2024. In a few years, India and Vietnam are expected to manufacture roughly half of Boat's products, with China handling the remaining half.
Is Boat a good brand?
Yes, BoAt is an extremely good brand considering its quality products. For all those audio freaks that are in search of earphones or headphones, BoAt is a one-stop solution for them.
BoAt products are extremely inexpensive, but this does not mean that they are lacking in quality. In fact, it is the exact opposite.
BoAt headphones, airdopes, or speakers are sturdy and have top-notch sound quality that is on par with international audio giants like Sony, and JBL.
But there is a reason why this company is hugely favored in the Indian market and why it is doing so well despite the increasing number of competitors in the audio world.
Before BoAt, companies like Sony, Bose, or JBL manufactured headphones that offered a premium sound experience, but they lacked one thing: design and visuals.
BoAt took advantage of this and created stylish headphones and other audio devices, which created havoc in the market. BoAt has a humongous user base and is one of the best companies if you want to buy mobile accessories.
pTron Bassbuds vs BoAt Airdopes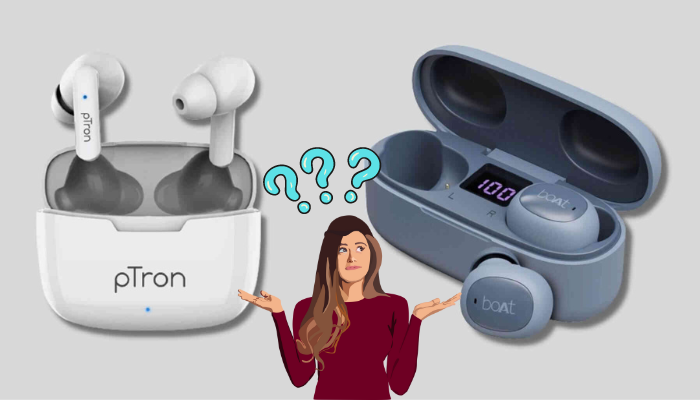 If you are looking forward to buying earbuds that are Bluetooth enabled, both Ptron and BoAt have their very own lines of earbuds. Ptron bassbuds and BoAt airdopes are two of the most famous earbuds that have HD sound quality and design.
But you may be confused between the two of them. Do not worry, we will help you do a comparison between their features.
Design:
Design plays an important role in your product selection. These earphones must be sleek, lightweight, and have a sporty look to them because they are mainly worn in the gym.
The BoAt Airdopes' best feature is its secure-fit ear hooks with a sporty eco-ergonomic smart look. On the other hand, the Ptron bassbuds have an equally futuristic design that looks cool and aesthetic. But, BoAt's airdopes have much more vibrant color options compared to Ptron's bassbuds.
Sound Quality:
The reason behind buying a pair of earbuds is to enjoy the sound of music. This means they ought to have premium sound quality.
Both the BoAt Airdopes and the Ptron Bassbuds have HD sound quality and give you a crystal clear sound experience. They are equally good and in this feature, they are really difficult to distinguish.
Battery Power:
The BoAt airdopes come with a super cool case that includes a 500 mAH battery that provides 25 hours of playback battery backup, a TYPE-C port built into the charging case, and you can easily use it for 5 hours in one go.
On the other hand, the pTron bassbuds have a portable charging case that includes a 400 mAH battery which provides 20 hours of extendable time and 100 hours of standby time.
Connectivity:
The Boat Airdopes 441 features Insta-wake n-pair (IWP) technology, which allows them to connect to any device quickly and easily. These Airdopes are easily connected to devices that support Bluetooth v5.0 technology.
Ptron bassbuds use Bluetooth v5.0 technology, making them compatible with all devices such as smartphones, iOS devices, laptops, tablets, and so on.
Microphone:
BoAt's airdopes come with a mic that can easily accept as well as receive calls. Microphones are strategically placed on the earbuds to pick up your voice while cancelling out background noise.
Ptron's wireless earbuds with built-in microphone provide hands-free music and call management; you just need to press the multi-function buttons (MFB) on the earbuds to activate the hands-free mode.
Pros and Cons of BoAt Airdopes:
Pros and Cons of Ptron Bassbuds:
pTron Studio vs BoAt RockerZ 550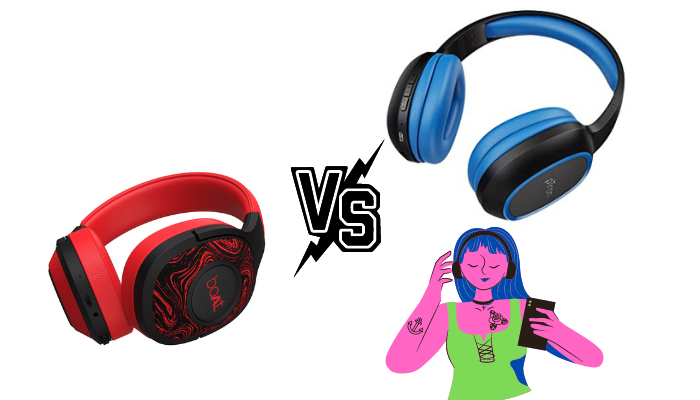 If you want to purchase a pair of headphones for yourself, pTron Studio and BoAt RockerZ are some of the best headphones available on the market. They are extremely affordable and have amazing sound quality.
But are you confused between them and wondering which one to buy? Do not worry, we will make a detailed comparison that will help with your purchase!
Design:
With its comfortable padded ear cushions and lightweight design, BoAt Rockerz has been ergonomically designed and structured as an on-ear headphone to provide the best user experience.
On the other hand, Ptron Studio headphones have an equally ergonomic design with a cushioned headband and earmuffs that ensure full comfort. However, BoAt Rockerz have a range of vibrant color options to choose from.
Sound Quality:
The sound quality is exceptional, being both loud and clear. There is no call distortion within Bluetooth's range. Both BoAt Rockerz and Ptron Studio have large 40mm speakers with superior output that provide true and pure stereo sound quality.
Ptron's Bluetooth headphones deliver the best deep bass and accurate notes. Both the headphones have exceptional sound quality, which makes them pretty much undistinguishable.
Battery Power:
Ptron's Studio wireless headphones have a 400mAh battery that provides 12 hours of music playtime and 10 hours of talk time. You can go the entire day without charging, and leave the charger at home.
On the other hand, BoAt Rockerz, has a huge battery backup of up to 15 hours for extended playback time. In terms of battery life, BoAt's headphones wins the game.
Connectivity:
BoAt Rockerz supports dual connectivity, which means it can be connected in two ways: Bluetooth and AUX. This makes the headphones accessible to multiple devices.
You can easily control your music with the easy-access controls, communicate seamlessly with the built-in mic, use the voice assistant, and always stay in the zone.
Ptron's headphones have Bluetooth V5.0. Ptron's Studio headphones' connectivity is too strong, with no interference within Bluetooth's ten-metre range.
Microphone:
The BoAt Rockerz earphones come with an inbuilt mic that allows you to take as well as receive calls. It makes sure that no background noise is added so that you can seamlessly talk over headphones.
With the help of Ptron's high-performance built-in mic, you can make hands-free calls without touching your phone.
Pros and Cons of BoAt Rockerz:
Pros and Cons of Ptron Studio:
PTron vs boAt: After Sales Service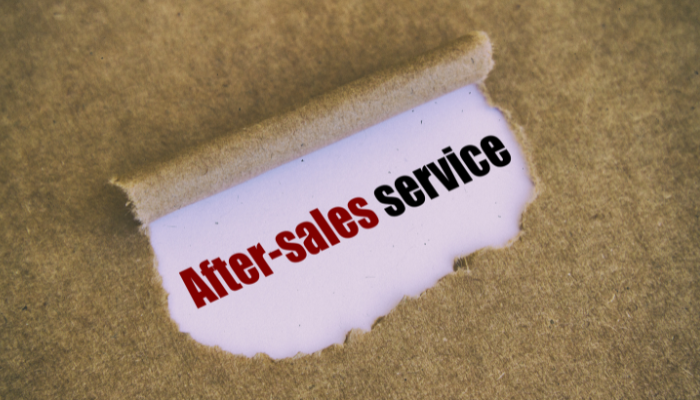 A good after-sales service is defined by its seamlessness and efficiency. For example, if you want to get your earphones repaired, the customer service of the manufacturing company must be prompt enough to mend them in a minimal amount of time.
Both PTron and BoAt are established companies and have large numbers of customers all around the world. Hence, it is very essential for them to have a responsive customer service. Both Ptron and BoAt have excellent after-sales service.
However, in terms of after-sales service, BoAt may surpass PTron by a very slight amount because of its smooth assistance to the users. PTron's service is equally good, but BoAt has a better quality check team.
That does not mean that BoAt after-sales service is a goody-two-shoes. There have been multiple instances where the company has taken weeks to repair a pair of headphones when they could have reduced it to a few days. But, if we consider the overall service, BoAt will certainly be first in line.
pTron Vs Boat | Which One Should You Choose?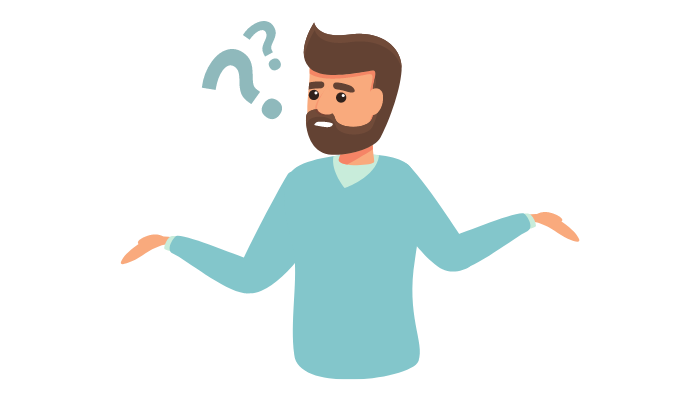 Now that we have intricately compared both the companies, choosing one of them must be that difficult for you. Even if it is, always remember that you must stick to your requirements.
If you need a good design and vibrantly colored headphones, you may opt for BoAt. On the other hand, if you need good bass quality and color does not matter to you, PTron is the best choice for you.
However, if we had to pass a final verdict on which one to choose between BoAt and PTron, it would have to be BoAt. This is because the products are sturdy as well as reliable.
Moreover, it has a huge user base, which implies that people trust this company a lot. Not only are BoAt products durable, they have an amazing design and are very affordable.
But that does not mean that PTron as a company lacks anything big in that regard. But if we consider all the aspects that make a company good, BoAt will definitely win the race.
Frequently Asked Questions:
Which earbud is best PTron or boat?
PTron earbuds are no doubt the best value for money. They have amazing sound quality, but BoAt earbuds are built stronger and have a better design. They are comfortable and also offer passive noise cancellation. In fact, they have much better battery life. 
Is PTron a good brand?
PTron is an amazing brand if you are looking for affordable and high quality audio devices. The products have immense value for money, which makes them a very trustworthy brand. 
Is PTron a Chinese company?
No, PTron is not a Chinese brand. PTron is a Hyderabad-based Indian electronics manufacturer. PTron is a brand owned by Palred Electronics Private Limited, a subsidiary of Palred Technologies Ltd, a BSE and NSE-listed company since 2004.
Is PTron a famous brand?
Yes, PTron is a very famous electronics brand in the Indian market. pTron has emerged as the largest Indian mobile accessories company in terms of SKUs and units sold.
Conclusion:
Comparing PTron and BoAt has been an extremely difficult task for us because they were both equally good brands. Both these companies are very much trusted in the Indian market for their quality products. In this article we have discussed all the features of the companies and even compared their products.
However, if we had to choose between them, we would opt for BoAt because the products are sturdy and stylish, something which all the customers demand. They have very good sales, which proves the fact that they are a trustworthy company when it comes to mobile accessories.
BoAt has been in the market for a long time, and it did something that other companies could not, bring a fresh design to earwear. And this precisely why, it stands stall in the market despite huge number of competitors.
We hope our comparison was fruitful in helping you find the best between the companies – PTron and BoAt. Stay tuned for more such articles!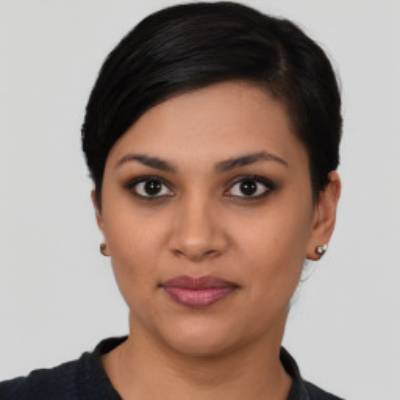 I am Garima, pursuing my 3rd year Electronics from Delhi University and I like to write on gadgets and computers through my social media, blogs and actively participating on quora discussions on gadgets. I have a keen interest in technology and how it can be used to improve our lives.