Laptops are one of the essential electronics that every individual requires. Whether it is a working individual, student, or businessman, everyone needs a laptop for their working purposes.
Also, with advantages, laptops are convenient and easy to carry. But the main question that comes to mind is, can we get any budget-friendly laptop with better specifications?
Hence, here is the answer to this query! RDP is an Indian brand that provides the best laptops at a low budget. So let us look into the detailed RDP Laptop Review to learn about the brand and its laptops which are claimed to be worthy at this price range.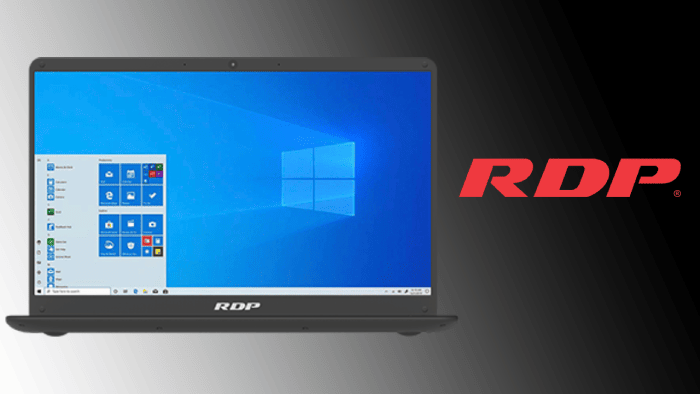 About RDP Company:
Vikram Redlapalli founded the RDP Company in the year 2012. The main motto was to sell the most promising laptops at a budget-friendly price in the Indian market so that most people could afford them.
The company later targets the global market too. The company provides the services of laptops, tablets, thin clients, and customized PCs for personal, student, IT sector, and business purposes.
The company has enlarged in most parts of India with its premium service. The best part is that being a newcomer to the computer sector, it has 1 million active users, 4k partners, and 40k customers, which is a considerable achievement.
Is RDP An Indian Company?
Yes, RDP is an Indian company that provides excellent and better-quality laptops, tablets, thin clients, and PC setups at an affordable price range. But the company has a twist, as it has not launched some of its products in the Indian market due to internal complications that are not leaked.
Still, it has launched one of the best products, which are inexpensive and excellent products along with being value for money for the buyer.
In addition, the company provides great-performing tablets and thin clients which are loved by the customers. Let us move into the primary sector and learn about RDP laptops.
RDP Laptop Review
Are RDP Laptops Good?
RDP indeed provides the best budget laptops, but on the other side, the laptops are pretty decent. The laptops fulfil their motto at their best, but the products are average.
Still, it is best for those whom they have targeted. If you are looking for a brand that provides greater laptops at an affordable price range, then you must go for RDP. However, ensure you don't expect these machines to work like the 50k laptops.
Hence, if you are looking for a budget-friendly laptop that can help you complete your work quickly, then go for RDP, as it will be the best option.
Should You Buy RDP Laptops?
As a buyer, if you have budget constrain, then only go for RDP laptops, or else you can opt for better options. The RDP laptops are promising but cannot satisfy those, demanding core uses.
For essential works like online classes, meetings, MS word, MS power point and excel, these laptops are good in performance. But the worst part is their after-sales services which are very poor and unsatisfactory for the customers.
The specifications provided by the laptops are not inadequate, but these specifications are on the primary side and cannot perform heavy interface works. Therefore, increase your budget and go for a better option.
RDP Thin Book 1010 Review:
The RDP thin book 1010 has a 14-inch HD display with 1366 x 768 resolutions and a 60Hz refresh rate. It has the Intel Celeron N3450 processor and a frequency range from 1.1GHZ to 2.2GHz.
The processor has four cores and four threads. It has a Ram of 4GB DDR4 and internal storage of 64GB. It has pre-installed Windows 10 Pro as its operating system. The laptop has an integrated Intel HD graphics 500 graphics card.
It has 1mini-HDMI, 2 USB 3.0, 1 USB 2.0, 1 LAN, 1 Type-C, 1 SD Card Reader, and 1 audio jack port on the side. The laptop claims to provide 8 hours of battery life, but it lasts up to 5-7 hours.
It has two stereo speakers that have good sound quality. The laptop has WIFI 5, Bluetooth 4.0, and a webcam. It is a light weighted laptop and weighs around 1.5 kg.
RDP Service Centre:
As per the customer reviews, RDP has poor after-sales services, which are unsatisfactory for the buyers. If the buyer faces any problem, they must fix it at a local laptop repair centre.
But if you have an RDP centre or shop nearby, you do not have to worry about it. The customer care services are also not up to the mark and do not help much.
The company's mail system is also not as helpful as this service is also poor and fails to solve the problem most of the time. Hence, as an overall review, the service centre and after-sales service are poor.
Which country laptop is RDP?
RDP Company was founded in the year 2012 by Vikram Redlapalli in India. It provides a wide range of Laptops, Tablets, Thin Clients, and Desktops for both personal uses as well as technical business applications at affordable prices. It has also extended its operations up to Africa and the Middle East.
What is the full form of RDP laptop?
Remote desktop protocol (RDP) is a secure network communications protocol developed by Microsoft Company. It enables the network administrators to remotely diagnose problems that individual users do encounter and gives users remote access to their physical work desktop computers.
Conclusion:
Hence, now you have the detailed RDP laptop review and can figure out the brand. RDP is an Indian brand that provides laptops, tablets, thin clients, and PC step-ups at an affordable price range with good specifications.
The laptops are best for essential work such as online classes and Microsoft applications. However, the after-sales services are poor and customers are unsatisfied. The RDP thin book 1010 is a great budget laptop and provides some of the best primary and daily work specifications. Hence, if you have a tight budget, then go for RDP laptops, but, if possible, increase your budget a bit and go for better options.
Also Check:
Evoo Laptop Review
Acer laptop Review
MSI Computer Reviews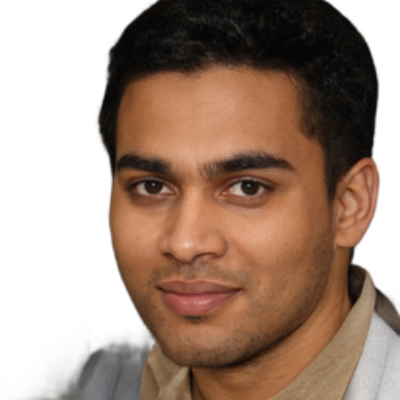 I am a Chandan Tewatia and I am the founder of this blog cfindia.net. I have been in the industry for over 10 years and have worked with some of the biggest names in the business. I have a wealth of experience and knowledge to share, and my blog is a platform for me to do just that.