A processor is a pretty important part of your laptop. It governs the entire performance of the laptop because it executes all the instructions that are given to it. The best part about processors is that they are upgradeable and, hence, can be changed accordingly. This means you can add a processor all by yourself that meets your requirements even if your laptop already has a processor.
But why do we want to change processors? Mostly, we have older generation processors, which have slower performance.
But newer processors have faster performance, which is more suitable for the gaming experience. But how do you change the processor in your laptop all by yourself? 
In this article, we will help you understand how the processor in your laptop can be changed. So, let's get started with it soon.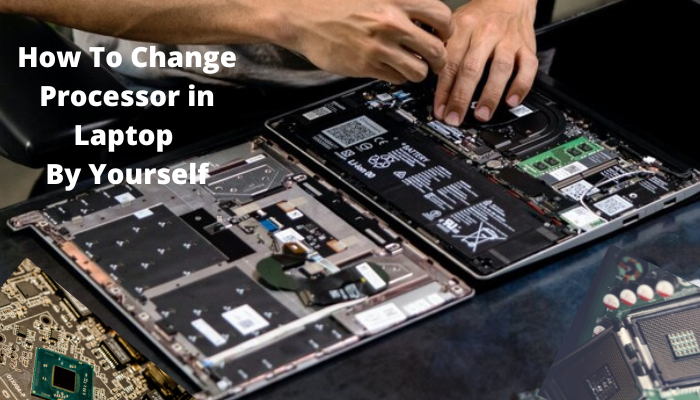 How Do I Know If My Laptop Processor Is Upgradeable?
Before even changing the processor, you must be sure whether your laptop is upgradeable or not. But how must you know whether your laptop's processor can be changed or not?
When it comes to upgradeability, laptops may be your least favorite option. Even in the best-case scenario, you can only replace the RAM or the memory. Only a select few models have in-built upgrading capabilities.
The surface-mounting of the CPU on a laptop vs. a desktop is the reason why replacing the CPU on a laptop is challenging. On desktop computers, the CPUs can be removed from their motherboard sockets. Laptop CPUs, on the other hand, are usually soldered to the motherboard socket.
If your laptop has a detachable CPU, then upgrading should be rather straightforward. Unfortunately, this is not the case for the vast majority of modern notebooks.
Unfortunately, the BGA connector is found on the majority of laptops. Because the CPUs are soldered to the socket, updating them is inconvenient, to say the least. 
But how to check if the laptop's CPU can be detached or not? There is a very simple way to do it. You can always check the surface mounting technique of your laptop.
Currently, there are three surface mounting techniques-the Land Grid Array (LGA), Pin Grid Array (PGA), and Ball Grid Array (BGA). Out of these three, only LGA and PGA are upgradeable, but BGA cannot be upgraded as they are soldered to the motherboard itself. 
Here we have given a very brief description of the three surface mounting techniques, as we will describe them in a detailed manner later in the article.
Land Grid Array (LGA)- LGA sockets have flat contacts and are removable. Most Intel desktop CPUs have this type of mounting arrangement.
Pin Grid Array (PGA)- This mounting mechanism is typically used on AMD CPUs and is also removable. The exposed pins on the CPU help to identify it.
Ball Grid Array (BGA)- The CPU connections on BGA sockets are soldered to the motherboard surface. As a result, they can not be modified in the future. In laptops, this is the most popular configuration.
The best way to identify your laptop's mounting technique is to visit your manufacturer's website and check your model's description. If your laptop has a BGA socket, we hate to break it to you that your processor cannot be upgraded.
There have been several instances where people have successfully upgraded their processor with a BGA socket, but again, it requires a very high level of expertise. But if your laptop has an LGA or PGA socket, then modifying your processor would not be very difficult.
How Do I Choose A Processor For My Laptop?
Choosing the processor for your laptop has to be the most important thing about upgrading your processor. This is because they have to be in accordance with the thermal design power (TDP) and the cooling abilities of your laptop.
If you're updating a processor, you're probably upgrading to a more powerful CPU. Heat is produced as a result of increased power.
Upgrades to a laptop's CPU may cause overheating because most laptops are designed with the built-in CPU in mind. This means that you have very limited options to choose a processor that matches your laptop's specifications. 
Generally, there are two widely-known companies, AMD and Intel, when it comes to processors. To choose the right processor for your laptops, you must know its related terminology, like core, speed, clock speed, and so on. Now we will discuss all the terms that will help you get the perfect processor for your laptop.
Speed: The speed of a good CPU should be between 3.50 and 4.20 GHz for optimal performance. Processor speed is one of the most important features because it will technically govern the speed of whatever task you do on the laptop, be it gaming, surfing, or streaming videos. As per Intel, i0 Tiger Lake-H is the fastest processor and even faster than AMD Ryzen 9. 
Number of cores: A CPU core is the processor of a CPU. Because one core may focus on one task while another concentrates on another, the more cores a CPU has, the more efficient it is. Many processors, particularly those in laptops, have two cores; however, some laptop CPUs (also known as mobile CPUs), like Intel's 8th Generation processors, have For basic tasks like surfing or watching movies, a dual-core processor is sufficient. But for gaming and high-end tasks, a quad-core processor is a must. After that, you can also go for a processor that has six cores. 
Thermal Design Profile (TDP): The TDP (Thermal Design Power) that your processor is rated for is another element that influences your laptop's upgradeability. The power limitation of laptops is a built-in feature. So, if you're considering replacing your CPU, be sure it has the same TDP as your current one. In the event that the processor does not match with your laptop's TDP, the motherboard may get extremely overheated, which may be fatal for the laptop.
Cache Memory: A memory cache, sometimes known as a "CPU cache," is a memory bank that connects the processor to the main memory. The cache, which is made up of quicker static RAM (SRAM) chips than the dynamic RAM (DRAM) used for main memory, provides for faster execution of instructions and data reading and writing.
Clock Speed: Every second, your CPU processes a large number of instructions (low-level calculations like arithmetic) from various programs. The clock speed of your CPU is measured in GHz and represents the number of cycles it performs per second (gigahertz).
How to Change the Processor in a Laptop
Here are a few simple steps, using which you can easily upgrade your processor all by yourself.
Step 1: Determine whether your laptop is upgradeable or not.
Before even proceeding, you must know whether the processor you have chosen for your laptop is compatible with the motherboard or not. The processor must be compatible with the laptop, otherwise, it will not work.
Step 2: Understand what kind of surface mounting your laptop has.
The type of socket that your laptop has will help you understand whether the laptop is upgradeable in the first place or not. Generally, there are three types of sockets: PGA, LGA, and BGA. If your laptop has any of the first two kinds, then it is fair to say that your processor is upgradeable, whereas laptops with BGA sockets cannot be tampered with.
Step 3: Find out your motherboard model
As mentioned above, it is very important that the processor you want to add is compatible with the motherboard of the laptop. You can simply use the command prompt to access the information on your laptop's motherboard.
Step 4: Find a processor that matches your laptop's motherboard specifications
Now that you have the information on your laptop's motherboard and socket type, you can find a processor that is compatible with both of them. You can use https://www.gigabyte.com/us/Support/CPU-Support for your convenience.
You just need to enter the chipset and socket type from the dropdown menu and you will find plenty of processors that go with them. Now that you have bought the processor, it is time to install it on your laptop. 
Step 5: Disassemble your laptop
Make sure that your laptop is turned off. Carefully, open the laptop and make sure that you are grounded in order to prevent shocks from static electricity.
Now that you have disassembled the laptop panels, you can easily see the motherboard. This is only possible for PGA and LGA socket laptops. In the case of laptops having a BGA socket, the processor and motherboard are soldered together. 
Step 6: Locate the motherboard and remove the heat sink
The circuit board is the motherboard, and you will find a heat sink mounted on the top of it. You will need to remove it and to do that, you will need to unscrew or unclip the motherboard. Carefully, remove the heat sink and keep it aside.
Step 7: Fit the new processor chip
You will find a square chip, which is the old processor. The fit of the new processor must be exactly identical to the previous one.
You must note the directions in which the processor was fitted because you will need to place the new one in the exact same manner. Now, remove the old processor and place the new processor very carefully. 
Step 8: Put together the heat sink and reassemble the laptop
Place the heat sink in the exact same position where it was previously placed. Make sure that the components are all in the correct position. Put back the panel.
Step 9: Run your laptop
Now that you have reassembled your laptop, try running the laptop to check whether the new processor has been installed properly or not.
Fed up with slow laptops?
Laptops have become a very essential part of our lives. Our laptops must adapt to the increasing demand for efficiency in tasks too.
They must be fast enough to help us keep up with our daily requirements, and in that the processor plays a very important role. The processor determines the speed at which your tasks will be executed. 
Suppose, you have an old laptop. Consequently, the processor will be slow and it will not be able to keep up with the speed that is required nowadays. At some point in time, it will become sluggish, and if you are a working professional, things will get very frustrating. This is something that you definitely do not want. So what do you do?
You could purchase a brand new laptop that has amazing processor specifications that will boost your daily productivity. But the question is, will that be economical? And moreover, the laptop is fully functional, except for the speed, there is no other issue. For this, you may consider upgrading the processor on your laptop.
For some laptops, upgrading the processor is a very viable, as well as an economical, option. There are several processors that will match your requirements, be it gaming, movie watching, streaming, or even internet surfing. There is a processor for your every need. You just need to find out the socket type and motherboard that will allow you to find a compatible processor for your laptop!
How to figure out if your CPU has a BGA, LGA, or PGA surface mounting type?
Socket type plays a very important role in determining whether your laptop's processor can be changed or not. There are three types of sockets: LGA, PGA, and BGA.
Processors mostly use the so-called Pin Grid Array (PGA). These are also laid up in a square grid, but the number of connections and array arrangement varies, resulting in a wide variety of versions and hence CPU sockets. The pins can be organized into rows that are parallel or offset, and they are labeled with numbers and letters. Most AMD CPUs use this type of socket.
On the other hand, most Intel CPUs use the Land Grid Array (LGA). The Land Grid Array (LGA) is the polar opposite of the PGA. The contact pins are situated on the bottom of the mainboard. On the CPU, the same number of contact points are used to make a connection. For many years, Intel has used LGA for the majority of its Celeron, Pentium, Core, and Xeon CPUs.
In BGA or Ball Grid Array, small solder balls form the connections in this package, organized in a square grid made up of columns and rows on the chip's bottom surface. This is technically not a socket as it is permanently attached to the motherboard as a result of which it cannot be tampered with.
Identifying the socket type of your laptop is pretty easy. You can simply follow the above physical specifications, or you can visit the manufacturer's website and search for more details.
Understand the ports and sockets
A socket is a location on the computer's motherboard plate where the processor is installed. It serves as a link between the central processing unit (CPU) and the motherboard, providing mechanical and electrical connections.
As previously stated, the motherboard is critical in determining chip compatibility for CPU sockets in both desktops and servers. However, in laptops, surface-mounted CPUs are commonly used instead of socket processors to conserve space on the motherboard and lower its total physical size.
On the other hand, the different connection locations where all of those components connect and plug in are known as motherboard ports. RAM slots, for example, are a sort of port that is normally found near the CPU and is used to plug in memory modules.
In a nutshell, all computer components are connected to one of the motherboard ports, and the motherboard is housed within the chassis.
Both ports and sockets on a motherboard play an integral role in affecting the upgradeability of the processors in your laptop. Hence, it becomes very important for you to understand these terminologies.
For example, depending on the type of socket, the processor can be changed or cannot be changed. While disassembling and reassembling the motherboard to install the processor, a minor change in the ports can result in a great deal of damage.
Frequently Asked Questions
Can I change i3 to i5?
Unfortunately, there are various variables that may make upgrading from an i3 to an i5 impossible. It's possible that the processor will be included inside the motherboard in the case of the BGA socket type. The CPU is integrated into the motherboard on most laptop computers and certain desktop ones, making it impossible to repair. But, if your motherboard has an LGA or PGA surface mounting type, then changing it from i3 to i5 may be fairly easy. 
Can I upgrade my laptop processor from i5 to i7?
Yes, you can upgrade the processor in your laptop from a Core i5 to a Core i7. However, replacing the old processor with the new one is not a straightforward task. To perform the update, you may even need to buy a brand new motherboard that is compatible with the i7 processor. Moreover, you can not update it unless you have a detachable CPU. 
How much does it cost to upgrade the processor on a laptop in India?
Upgrading a processor may cost you somewhere between Rs. 15,000 and Rs. 60,000 in India. The processor you choose for your laptop may be expensive, depending on the performance it offers. Similarly, you have to replace the entire motherboard just in case the processor is not compatible with it. 
How to upgrade your laptop for gaming?
This is only possible if your laptop does not have a soldered CPU. Converting a basic laptop to a gaming laptop requires a lot. You may need to upgrade the RAM to at least 16GB if it is not, defragment the hard drives, and install a brand new processor that is suitable for gaming. This is possible only if your motherboard has an LGA or PGA socket type. If it has a BGA socket, it cannot be upgraded. 
What is AMD's Equivalent to Intel's Core i7?
The Ryzen 7 series is AMD's answer to the Intel Core i7 processor. The AMD Ryzen 9 5800x's technological specifications are very close to the Intel i7 11700k's. The price is also very close. Technical specifications, on the other hand, do not determine a CPU's quality. It all boils down to real-world results and benchmarks. However, in that aspect as well, AMD Ryzen 7 is the best equal to Intel Core i7. 
What is AMD's Equivalent to Intel's Core i5?
The AMD Ryzen 5 processor is the closest AMD counterpart to an Intel The      AMD Ryzen 5 processor is the closest AMD counterpart to an Intel Core i5. This is a mid-tier processor line that has a good price-to-performance ratio. AMD has made a lot of headway in recent years, and the two companies are now competing for processor supremacy. 
When comparing the performance of the Intel Core i5 and AMD Ryzen 5 within a generation, they are nearly identical. In general, though, Intel takes the top spot when it comes to single-core performance. AMD seals the deal when it comes to multi-core performance.
Can You Use an NVIDIA Graphics Card with an AMD Processor?
In a nutshell, the answer would be yes to this question. AMD CPUs are compatible with both AMD and Nvidia dedicated graphics cards, and they can work together just as well. In other words, with this configuration, there will be no performance issues. In some cases, AMD, along with Nvidia, gives a set of inherent advantages. 
Conclusion
Upgrading your laptop's processor may not be a child's task, but at least it is one of the best economical solutions to aid your laptop's performance. Changing the processor requires lots of expertise, and it also depends on your laptop's configuration.
This may also require changing your laptop's motherboard, just in case the new processor is not compatible with the existing motherboard.
We hope by now you have a clear understanding of how to check whether your laptop's processor can be changed in the first place or not.
Once you know the motherboard's socket type, you can find a suitable processor for your laptop. But the hard part is not choosing the processor or finding its compatible socket type, it is installing it on the laptop.
Installing the processor is the trickiest part of this entire process. You have to be extremely careful while dismantling the laptop and while putting all the components together. A small mistake can result in a big deal of damage. So, that is all for this article. See you in the next article!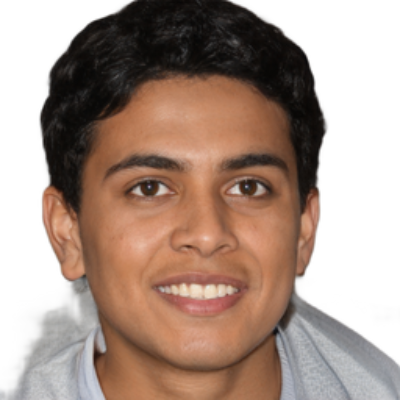 I am a tech enthusiast who loves gadgets and electronics. I have been following the latest technology trends and developments for many years now.I am always keen to learn about new technologies and how they can be used to improve our lives.