If you are a die-hard gamer, or perhaps even a big-time live streamer, your laptop is bound to overheat regularly or shut down sometimes. If you cannot figure out why your laptop is overheating regularly, you have visited the right place.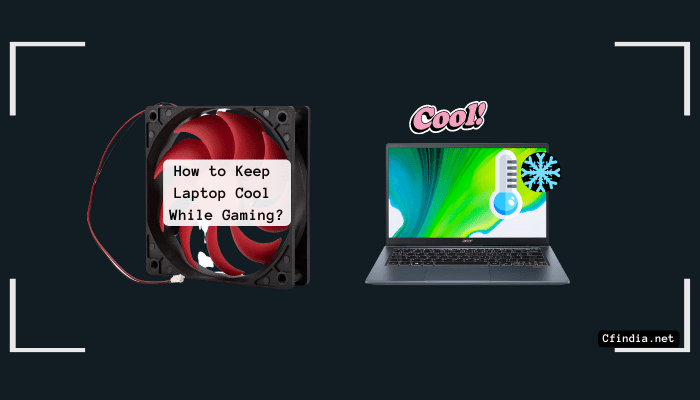 Overheating can reduce your device's performance and lifespan, so you must do everything possible to keep your laptop cool. Below are some factors mentioned for your laptop getting overheated. Do not worry—solutions to how to keep the laptop cool while gaming is also mentioned below.
Why Is My Laptop Heating Up?
The reason behind your laptop getting overheating is the absence of sufficient cooling. Some potential reasons include dust particles blocking intake grills or exhaust ports, a clogged-up fan, degenerating thermal paste, or a thermal pad. One can fix all these problems, even though some jobs might be more challenging.
1. Heat and Performance:
Laptops must operate somewhere between 50 and 95 degrees. If the room is too hot, cool air cannot enter the computer; hence this will cause a rise in the laptop's temperature. If your laptop is in a cold room, moisture can cause internal condensation; hence the water will damage running electrical components. If cooling doesn't work correctly, your machine will experience overheating signs.
2. How Do Processors Stay Cool?
With the rise in technology, there are various ways processors stay cool. The most common is a thin layer of thermal paste between the heatsink and the processor. This helps conduct heat efficiently away from the chip. The fan forces air to pass between the vanes of the heatsink hence cooling it. This, in turn, cools the processor.
3. Additional Hardware to Pay Attention To
The additional hardware to pay attention to are
Motherboard
Central Processing Unit (CPU)
Random Access Memory (RAM)
Hard Disk Drive (HDD) or Solid-State Drive (SSD)
Graphics Card
Power Supply Unit (PSU)
Case
Monitor
Peripherals
You might skip any of these components only when you are willing to build a super cheap gaming PC. In that case, you might opt for a CPU with integrated graphics instead of buying a dedicated graphics card.
Factors Responsible For Overheating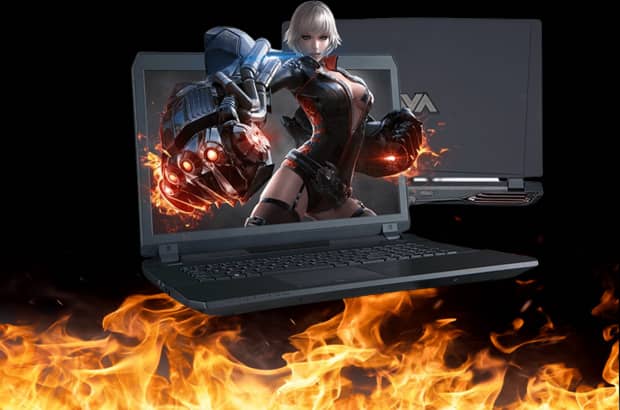 Several reasons can make your PC overheat. Sometimes most of them compound one another to make the problem worse. Poor location, poor ventilation, dust buildup, heat-emitting components, malfunctioning, or insufficient cooling are some reasons for overheating.
1. Airflow:
Airflow is crucial for laptops. Check whether your computer is getting proper airflow by checking for any clogs in the vents. Check out the intake vents on the bottom of the computer and put your hand in front of the exhaust vent to guess the pressure.
2. Game In A Cooler Environment:
Keeping the room temperature cool is better since it is an excellent environmental fix for a hot PC. A hot room can lead to overheating the PC if you live in a warm or summer environment. Keep the room temperature around 70 °F (21 °C) to prevent it from overheating in hot weather.
3. The Cast of the Laptop:
Turn off the laptop, unplug the cords, and remove the battery if possible. You should avoid using it until it has completely cooled down.
4. Replace Faulty Fans:
You can change your system's fan control settings. In the case of the Windows model, you can do this in the BIOS. Third-party power management apps also allow users to access their fan settings. In heating, you can open it up and clean the heatsinks.
You can also get a laptop cooler, a base to put under your laptop to get more cooling from the underside. The best thing to do is clean the fan and heatsink; depending on the fan, you can probably clean and re-grease the fan.
How To Prevent Overheating Of Laptop?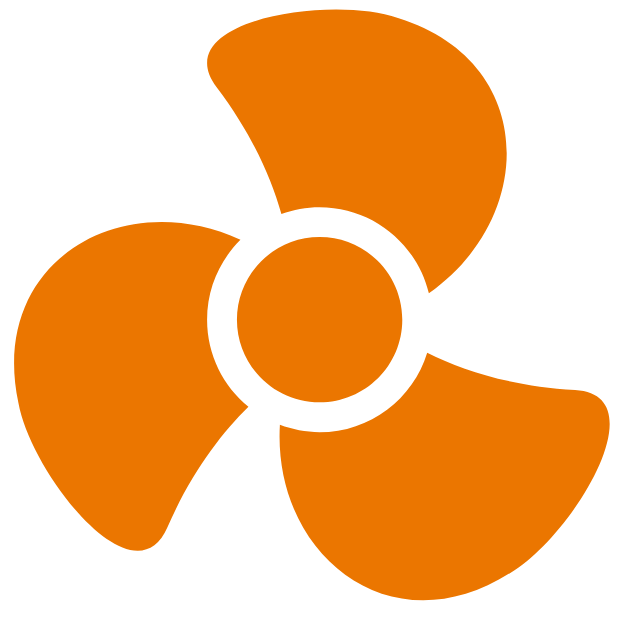 There are many common ways available to prevent your laptop from overheating. Removing dust from the laptop for efficient airflow, checking for wear and tear, using a laptop cooling pad, updating the BIOS system, keeping the rooms cool, and many other ways are there to prevent laptop overheating.
1. Put the Gaming Laptop on A Hard Flat Surface:
One of the ways to keep your laptop cool is to place it on a table or flat, hard surface when used. The reason is that a flat hard surface keeps the bottom of the laptop riser, allowing airflow to occur underneath and around the laptop. You also must ensure no objects are sitting close to either side of the laptop, as many laptops push warm air out the sides.
2. Invest In A Laptop Cooling Pad:
Using laptop cooling pads is also an excellent way to reduce overheating. Cooling pads have fans that allow cold air to flow, keeping your laptop cool. The laptop cooler will help cool the laptop from the bottom, reducing the overall temperature of the components.
3. Keep The Air Pathways And The Fans Clean:
With regular and rough use, dust accumulates in your laptop's cooling system. Therefore you must keep the air pathways and the fans clean so your laptop does not overheat. You will need either an air compressor or a can of compressed air. With its help, blow air into any vents you can see until no more dust comes out of the holes or vents.
4. Avoid Sunlight Or Hot Area:
Try avoiding keeping your laptop under sunlight or in hot areas. If the temperature outside exceeds 95 degrees, the heat can cause complex drive components to expand, which can cause failure and ultimately lead to permanent hardware damage. Turning off your device when working in sunlight or hot areas is best.
5. Use Software For Temperature Monitoring:
There are many temperature monitoring software. However, the most recommended one is Core Temp. It offers plenty of information without being as overwhelming as more thorough utilities. The software comes both as an installer and in a standalone EXE format. Besides this, it also allows you to monitor your temperature from the Windows taskbar.
6. Check The Capability Of The Hardware:
A laptop that overheats might shut down without providing any warning to prevent any permanent damage to its hardware, especially the processor. Other overheating components include a computer's memory, hard drive, video card, and power supply.
7. Check Settings On The Laptop:
Change your system's fan control settings if your laptop is overheating and none of the options work. You can change the BIOS menu if you have a Windows model. Third-party power management is also available for apps that allow users to access their fan settings.
8. Stop Overloading Your Laptop:
Try your best to keep the number of programs running on your laptop to a minimum. If you are working on an application and are done with it, consider closing it instead of minimizing it. This way, you will free up your laptop's resources to deliver better performance to something you currently use instead.
Also, keep the number of tabs open in your browser to a minimum. This step will use less memory and enable your laptop to deal with other things quickly.
9. Check The Power Setting Of Your Laptop:
In a Windows laptop, a couple of power management settings can help your laptop stay cool. Try to change the power plan settings of the laptop to balanced. You can also change the System cooling policy from Plugged to Active. This way, you can keep your laptop cooler by reducing power to specific internal components not used to a higher potential.
10. Thermal Paste:
If you do not know a thermal paste, it is a highly conductive material usually used to coat components such as the CPU and GPU. Heat is more efficiently dissipated through the thermal paste, preventing temperatures inside your machine from reaching maximum levels.
However, thermal paste is degradable, and it becomes less effective slowly with use. Therefore using a thermal paste removal kit to wipe away old compounds before reapplying a fresh coating of paste can benefit your laptop's cooling system.
How To Keep Laptop Cool On Bed (Without Overheating)
Looking to relax in bed with a movie after a tiring day at work? If you're using your laptop while lying down, knowing how to prevent it from overheating is important. Placing your laptop on a foam mattress can act as an insulator and block the vents, impeding airflow.
When placed on a table or hard surface, the vents receive constant airflow for cooling, but on soft surfaces like a bed or couch, the laptop sinks in, blocking the cooling slots at the bottom.
Even if there are cooling slots on the side, using a soft surface impedes air circulation, making it difficult for the laptop to regulate its temperature. Therefore, it's important to ensure constant airflow to keep your laptop cool on the bed without overheating.
What Are The Optimum CPU/GPU Temperatures For Gaming?
Under normal use conditions, the optimum GPU/CPU gaming temperatures must range from 65 to 85°C (149° to 185°F). You must note that GPU temperatures depend on the manufacturer and model of the GPU. Besides this, the optimal GPU temperature for gaming must never exceed 85°C (185°F), even if some are rated higher.
Frequently Asked Questions:
Is it OK if my laptop gets hot while gaming?
Yes, it is normal for your gaming laptop to get hot while gaming on it. If this happens when you're running around in one of the modern, graphically-demanding AAA titles, then you must not worry. Everything is fine if your PC's specifications can handle the game. 
Does a cooling pad help a laptop while gaming?
Yes, a cooling pad helps a laptop while gaming greatly. It is one of the most common use cases for laptop cooling pads, as running games can be labor-intensive for laptops.
What is too hot for a gaming laptop?
Because gaming laptops run quite hot, one must ensure they do not reach critical temperature even after prolonged usage. The maximum temperature for a gaming laptop should be around 90 degrees Celsius.
How do I keep my laptop from overheating without a cooling pad?
Regularly clean the fans. When you feel your laptop getting hot, place your hand next to the fan vents to check the pressure.
Elevate your laptop using a stand.
Use a lap desk to avoid blocking the air passage
Controlling the fan speed
Avoid using Intense processes or multitasking
Keep your laptop out of the heating environment
Conclusion:
I hope this article has answered your question: How to Keep a Laptop Cool While Gaming. It is often best to have your expensive gaming laptop repaired by an expert rather than messing with it alone.
The above tips might offer a good starting point for cooling your laptop if it gets too hot. However, it is better to ask a friend or an expert for assistance if you lack technical knowledge.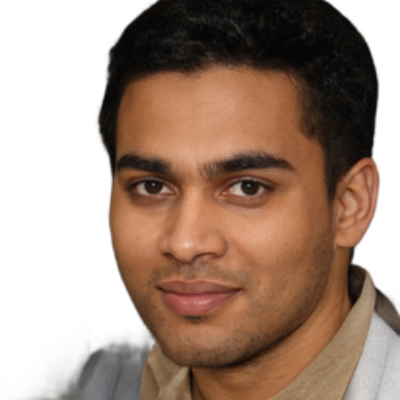 I am a Chandan Tewatia and I am the founder of this blog cfindia.net. I have been in the industry for over 10 years and have worked with some of the biggest names in the business. I have a wealth of experience and knowledge to share, and my blog is a platform for me to do just that.