Mirrorless cameras are the latest leap forward for photographers. The camera has a single removable lens and a digital display for convenience and easy access. Finding the right device for your clicks can be a tough job. 
In 2023, cameras will be more compact than ever. Mirrorless cameras occupy less space due to the lack of a reflective lens apparatus. These are less bulky and light to carry while travelling, making them quite convenient. 
We will look at a few budget purchases and help you find the best mirrorless camera under 50,000. 8 fresh additions to our list will suit all types of photographers. 
Best Mirrorless Camera Under 50000 In India:
This section will look at a Mirrorless camera is worth the price. Find your perfect fit for shooting in this list and get quality pictures. Here are the top 8 mirrorless cameras under 50000 in India.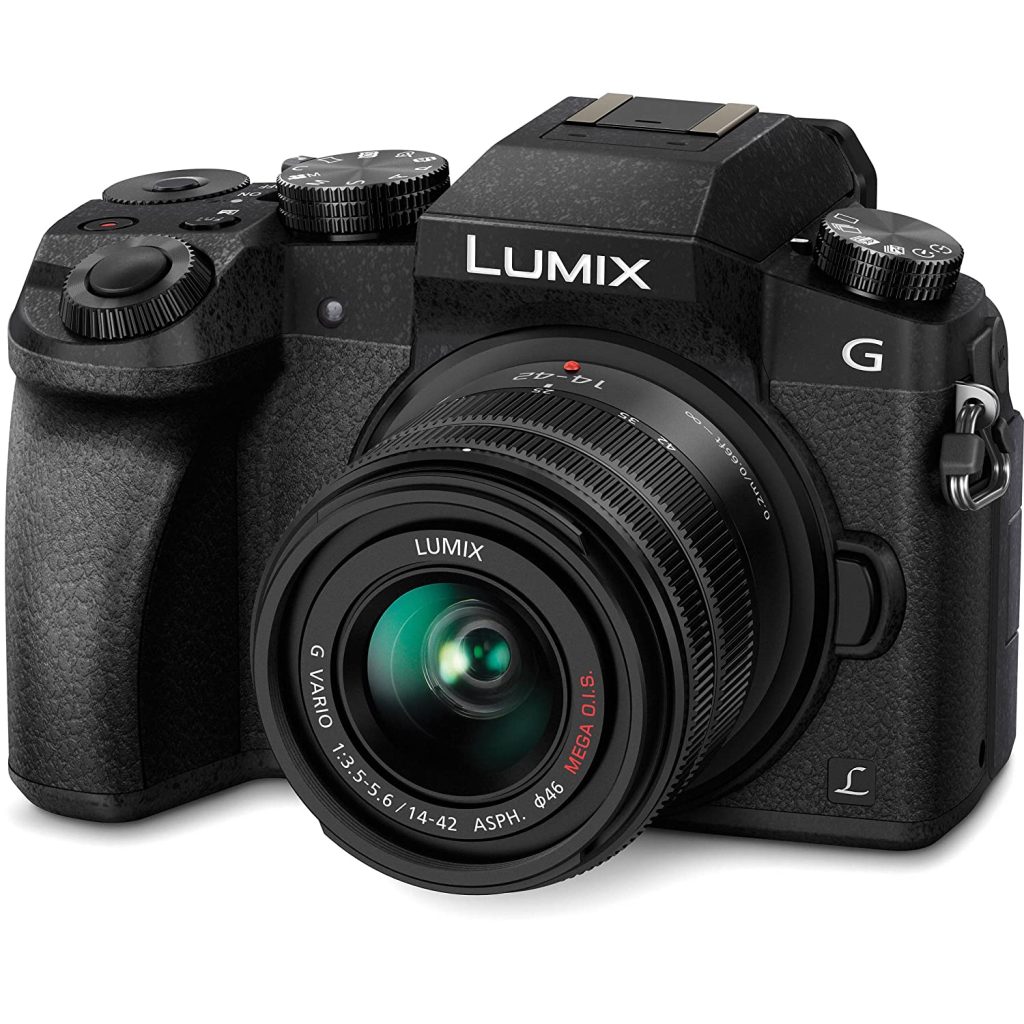 Panasonic is a renowned brand that provides quality devices at affordable prices. The Lumix G7 series comes with 4K support. Build quality is a top priority for Panasonic, and the G7 delivers tremendously on this front. 
The reliable camera uses autofocus alongside depth from defocus to add an extra layer of precision. Get movie-like footage when you record video using this device. The crisp details are visible across all screens for easy viewing.
The 16 Megapixel lens is ideal for shooting pictures in all conditions. When the MOS sensor and Venus engine for image processing combine, you get breathtaking low-light pictures. 
There's a convenience of connectivity on this device with WiFi and HDMI. An OLED viewfinder gives you a correct glimpse of what you will capture. It's a mirrorless camera worth the price. 
2. Fujifilm X-A7 Mirrorless Camera: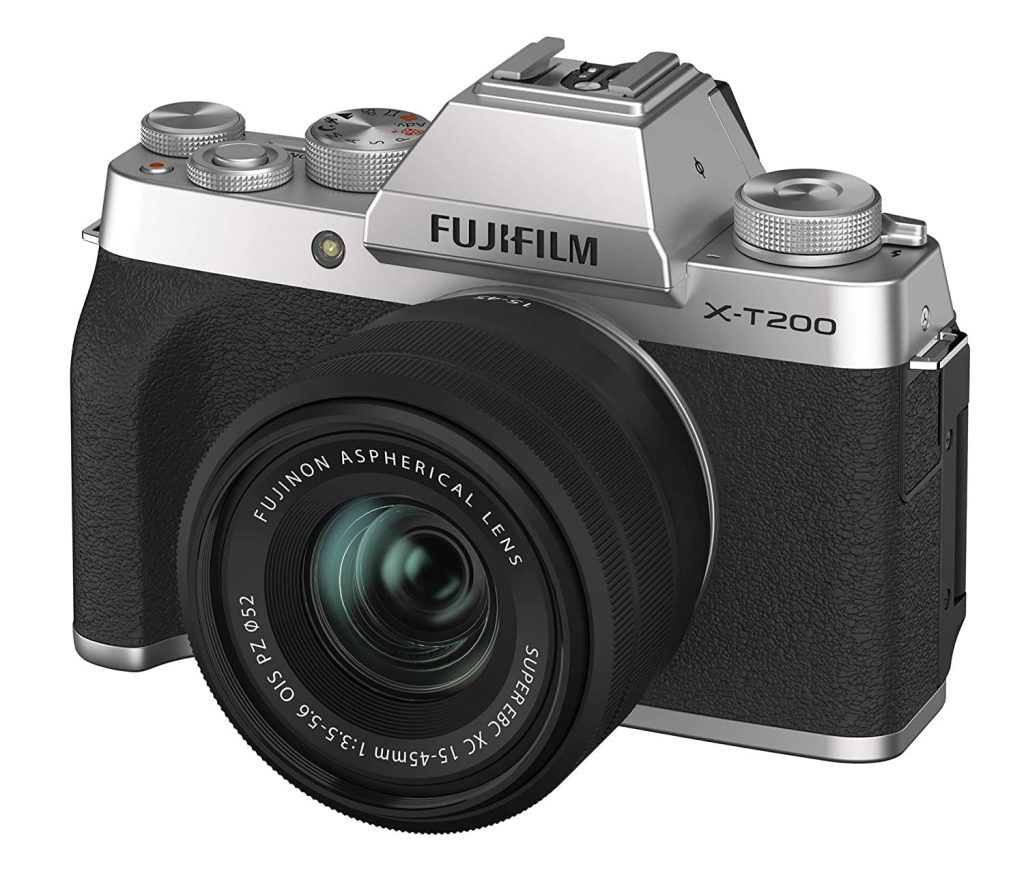 Fujifilm is a great camera maker in the business ever since the 1930s. They are known for revolutionizing photography many times with their cutting-edge technology. The X-T200 camera is a testament to their prowess. 
A compact mirrorless camera packed with a 24MP lens helps you capture breathtaking images. The large APS-C CMOS sensor gives you great quality performance and precise autofocus. Face detection features give you crisp quality stills for your loved ones.
The vari-angle LCD has touchscreen capability and can be opened up to 180 degrees. The XC 15-45MM lenses help you take accurate, life-like pictures. You can customize your purchase with different colour options. 
You get some of the best lenses for mirrorless cameras in India with Fujifilm. The dual lens kit is a perfect purchase for professionals.
3. Olympus OM-D E-M10 Mark III Mirrorless: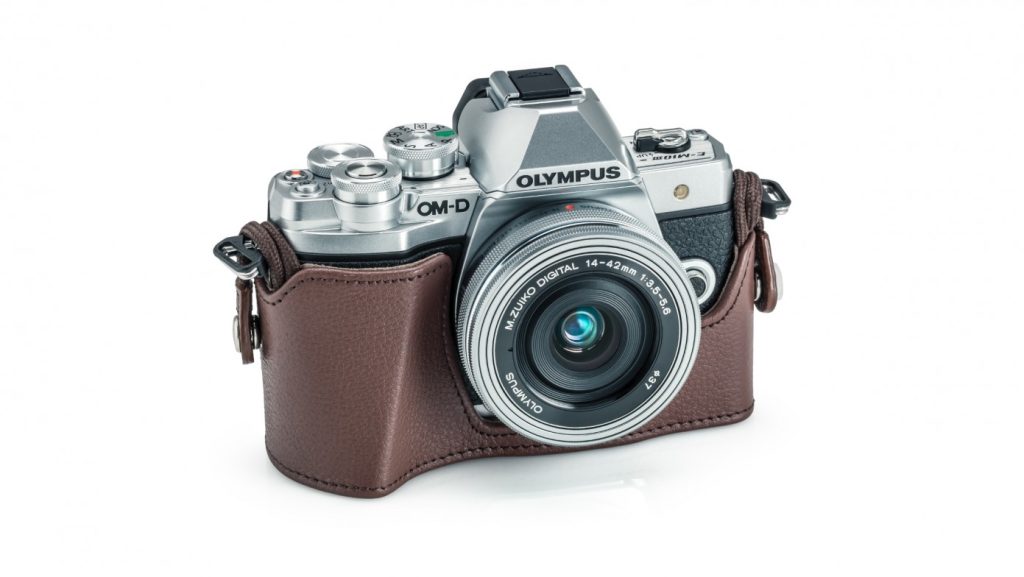 Olympus is a Japanese brand working in the optical and photography industry. Their cameras are of great quality, and the Mark III is a great example. It comes in the signature Olympus, black leather, and silver tint finish. 
Mark III is a well-rounded camera focused on sporty and compact photography. The micro four-thirds model is at the core of working in this camera. You can rely on the 16.1MP  live MOS sensor for high-resolution images. 
You can get high-quality 4K videos while travelling and get stable recordings even on bumpy roads. This is possible because the Mark III comes with 5-point image stabilization. A 3X optical zoom gets you crisp shots of objects at a distance. 
All the latest technology is available for connectivity, including WiFi, HDMI, and much more. You get some great accessories for mirrorless cameras in India with Olympus. 
4. Panasonic Lumix S5 , Full Frame Camera: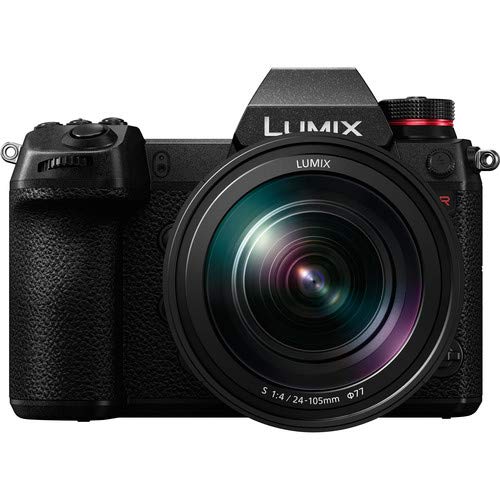 The Lumix S5 is a luxury addition to our list of mirrorless cameras. A full-frame camera comes with a lot of caveats. 47.3 megapixels will give you unbelievable stills and lifelike 4K videos. 
It's one of the best DSLR for photoshoots. The product design of the Lumix is given a huge emphasis, giving it a premium look and feel. Users can record 4K videos at 60FPS and 180FPS for high-speed videos. Processing images became a lot simpler with the CMOS sensor. 
Image stabilization is one of the key enhancements of this Panasonic camera. Although it falls under the premium segment, a Mirrorless camera is still worth the price. The dual memory storage slots ensure that you never run out of space. 
Lithium-ion battery provides you with enough runtime to last a weekend. The Lumix S has an easy-to-use user interface with multiple customization options. 
5. Sony Alpha  ILCE-7M3 24.2MP Mirrorless Camera: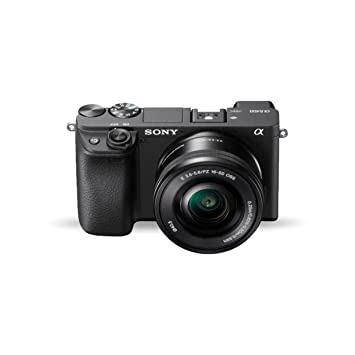 The Sony Alpha series is a great addition to the Mirrorless camera list. People blindly trust the sony name regarding picture quality and cameras. The Alpha series is jam-packed with features in a lightweight body. 
Ever thought about taking 100s of pictures in a second? The burst feature lets you take 116 JPEG images in a single burst. A real-time eye autofocus never lets you lose your subject during a picture. 
Videography is an art all about playing around. Now you have up to 5x slow motion and 60x fast motion capabilities. A wide range of the Best lenses for Mirrorless cameras in India makes it a great purchase for enthusiasts.
The no-noise shutter feature is ideal for people covering events or photographing wildlife. Want to get a montage of your favourite moments? The timelapse feature will be a great fit for you. 
6. Panasonic Lumix G100 4K Mirrorless Vlogging Camera: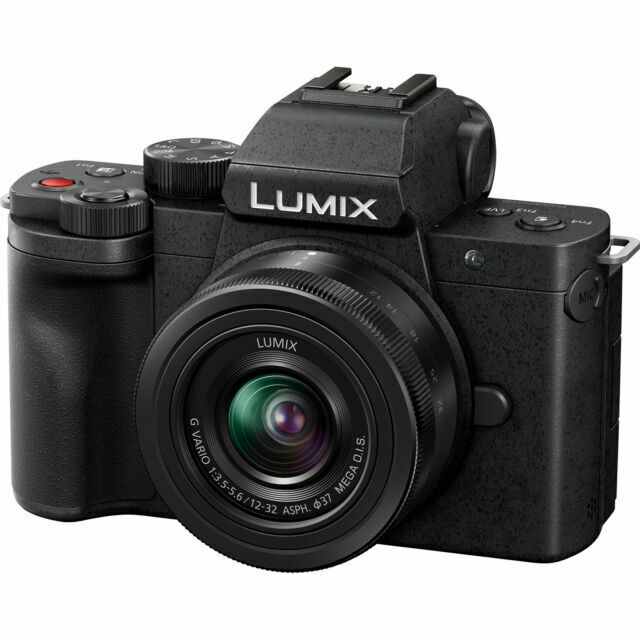 The Panasonic Lumix G100 camera is ideal for travellers and influencers. It's a daily use camera which will deliver quality and quantity. The 20.3 Megapixel MFT sensor on the device comes with UHD recording capability. 
The best part about the Lumix G100 is the addition of a tripod and built-in microphone. These make capturing images and videos a walk in the park. It can shoot as fast as 10FPS in autofocus settings using an electronic shutter. 
A bulk of the features on the Lumix G100 are focused on videos and vlogging. Through the OZO microphone alignment, you get 3 mics for directional input and active noise cancellation. 
Image stabilization is a must in any vlogging camera, and Panasonic delivers 5-axis EIS technology. The LCD screen is tiltable and works perfectly for selfie modes. 
7. Nikon Z50 Mirrorless Camera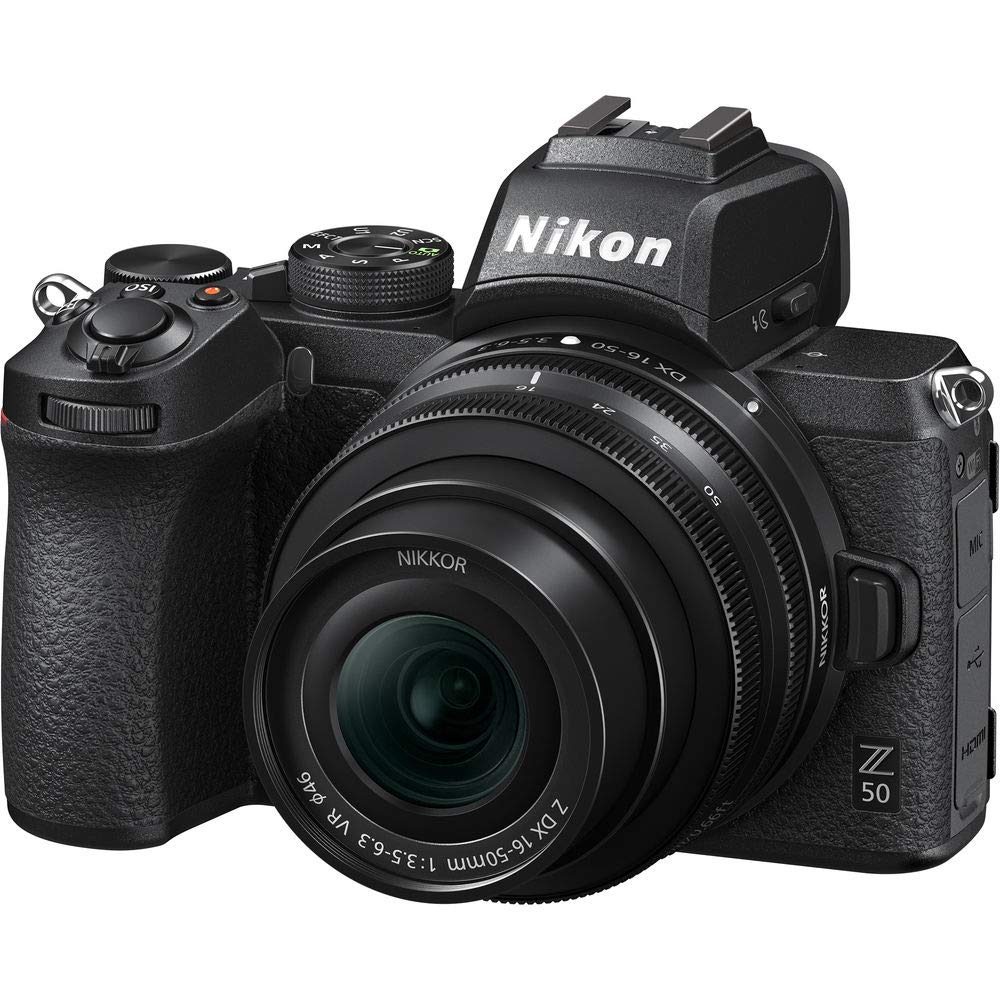 Nikon is a household name around the world when it comes to photography. The Nikon Z50 mirrorless camera aims at revolutionizing photography. With this device, you get one of the widest lens mounts in any photography system. 
The Z50 is a lightweight addition to your arsenal. The tilt-down LCD panel can click selfies with a DSLR-like camera. The 20.9MP DX CMOS sensor ensures quality clicks in all kinds of environments. All of this makes it one of the Best DSLR for photoshoots. 
Customization is a cakewalk with 20 high-quality creative controls and 10 special filters. There's Bluetooth and WiFi for easy connectivity with your smartphones and laptop. Recording high-quality videos is a breeze with UHD 4K support. 
Users can try out 120FPS slow motion videography and create a jaw-dropping time-lapse. You can also trip and edit videos directly using the touchscreen display. 
8. Fujifilm X-E4 Mirrorless Camera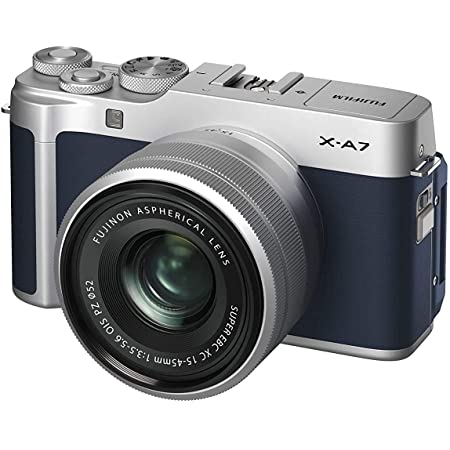 Here's our second edition from Fujifilm to this list. The X-E4 Mirrorless camera boasts a 24.2 MP sensor for high-resolution photography. It's a compact travel camera with a sleek turquoise and silver finish coat. 
CMOS Sensor using copper wiring technology gives you quick image processing and autofocus. There's a large 3.5-inch touchscreen LCD which moves around 180 degrees. Using smart flash, users can take great-quality pictures even in low light. 
The platform records 4K videos and stores data in 6K quality for the best results. At just 311 grams, the camera packs a lot of power. Portability is a huge factor kept in mind while making this device. 
Additional features include image stabilization and real-time eye-tracking autofocus. Standard connectivity ports like HDMI and USB are available. On the wireless side, users get WiFi and Bluetooth for hassle-free data sharing. Overall it's an affordable purchase making it a mirrorless camera worth the price tag. 
Buying Guide for Mirrorless Camera:
Mirrorless cameras are leading the photography revolution from the front. They are the logical next step in the industry. Since it's a new technology, there's a lack of knowledge among people who want to purchase cameras. In this buyer's guide, we will answer all of your questions. 
Some important factors you should consider before making a purchase are –
The image quality should be better than your smartphone.
An ergonomic design that is comfortable in your hands for easy use.
There's a wide availability of lenses and future updates.
Get the latest version of the camera for continuous support over the years.
Identify the frame type of your camera, i.e. micro four-thirds or full frame. 
These are some things that can help you save costs and make a long-term investment. Mirrorless cameras are small and lightweight in comparison to DSLRs. They are also more reliable with their picture quality. Thus a sensible purchase should last you years if not decades. 
Different Types Of Mirrorless Cameras:
There are unique additions to the list of mirrorless cameras. Diving deep into this segment will help you better understand which fits your requirements. Digital cameras are divided into different categories based on the type of user. 
Although they have been in the market for over a decade, many users are unaware of the differences. A photographer's mind and lens can tell you what differentiates mirrorless cameras. Here are some unique versions for you. 
1. Consumer Camera:
As the name suggests, a consumer camera is made for the average joe. Someone who comes with no prior knowledge of photography. These cameras are designed to serve people using the device in Auto mode. 
It lacks a significant number of customization options and comes with presets instead. Users can choose from regular modes like Sport, Night, low light, landscape, etc. Usually, these try to minimize the difficulty level in using a camera.
Manufacturers try to avoid adding features that will complicate the use. You will not find manual focus or flash settings in some devices. These devices also lack replaceable lenses.
2. Prosumer Camera:
Prosumer might not be a word in the dictionary, but it is common knowledge among photographers. It's a well-suited camera for people who want to take photography to the next level. 
The device will still be basic in functionality but provide users with more features to explore. People who love to customize but lack knowledge can start with these devices. In most prosumer cameras, you have manual focus adjustment. 
These ensure there's customization available on the software and digital front. Physical manual control of lenses is not possible with these devices.
3. Professional-Level Camera:
Professional-level cameras take your photography experience to a different height. These come with little to no drawbacks. All the features are adjustable manually. It includes a full body with a removable lens, manual focus adjustment, and more. 
The professional-level camera doesn't focus on being user-friendly. It instead allows you to have the maximum customization options. People can set up the camera automatically by tweaking the settings. 
Point-and-shoot is not the way to go with a professional-level camera. If this is what you require, don't go ahead with a professional camera. It would be better to try out your hand with a prosumer type first. 
Frequently Asked Questions:
Purchasing a mirrorless camera can be a huge investment. It's sensible to ask the right questions to make the most out of your money. Here are some that will help you make a better decision.
Which is the Best Mirrorless Camera?
This guide covers all of the best Mirrorless cameras worth the price. You can choose between Panasonic and Sony for high-end, luxurious cameras. Whereas Fujifilm and Olympus provide the maximum quality in budget ranges. 
The best pick from the list is the Panasonic Lumix S DC-S1RM which is jam-packed with features.
Which aspects one should consider while buying a Mirrorless camera?
Budget, use case, the weight of the device, and lens type are some common factors to keep in mind. It's better to know your device for basics like battery life, memory, and megapixels. You should also check if the camera can switch our multi-brand lenses. 
Which is the Best Mirrorless Camera for Vlogging under 50000?
Vloggers can rely on mirrorless cameras for their lightweight and compact travel arrangements. This list has many viable options but only one truly stands out from the rest. The Panasonic G100 is made with this task in mind. 
Is A Mirrorless Camera Worth The Price?
The camera revolution is moving in the right direction with mirrorless cameras. These devices are sturdier and do not have a breakable mirror at the centre of the photography system. Along with this, there are tons of unique features like the lightweight and flexibility of lenses. 
All of this makes a mirrorless camera worth the price. 
Do Professional Photographers Use The Mirrorless Cameras?
In recent years, finding the best lenses for mirrorless cameras in India has been easy. It makes the job simple for professional photographers. 
Is mirrorless the future?
The increasing investment of companies in mirrorless cameras and their continuously advancing technology indicates that mirrorless is the future. Sony and Fuji's full-frame mirrorless cameras have achieved great success, which has prompted Canon and Nikon to venture into the mirrorless market.
Conclusions:
The market for mirrorless cameras is booming in 2023. It is the logical upgrade for DSLR owners and newbies should invest in the latest technology. These devices are here to stay for a few decades until they become obsolete.
The best Mirrorless cameras will come with years of guarantee on the purchase. Reliability and ease of access are a must for all camera owners. Once you have a sense of familiarity, it becomes simple to point and shoot.
There are a lot of options to choose from in the market. Our aim for the guide is to help you shortlist the best mirrorless camera under 50000 in India.
We look at different budget segments to help you find the answer. Select from the unique brands which have become big names in the industry.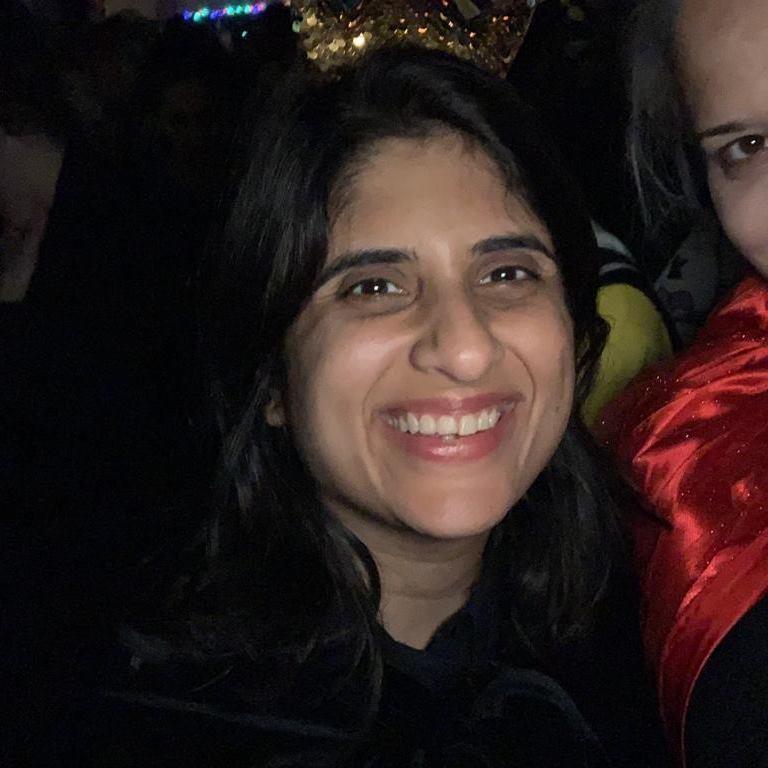 Hi, this is Kavya Ganesh working as an assistant professor in the electrical department at Anna University. In addition to my full time profession as a professor, I'm also a writer for websites and blogs in the electronics and wireless niches.