If you're looking for a new laptop, you might want to look at Xiaomi's most recent models, the Mi Notebook Pro and Mi Notebook Ultra from 2021. We'll examine these two models in more detail and determine whether they're worthwhile in this MI laptop review.
These models are more expensive and come with extra features that might be useful for work and play compared to the Mi Notebook 14 family from the previous year. They are also placed above the new Redmibook series introduced this year and are marginally larger.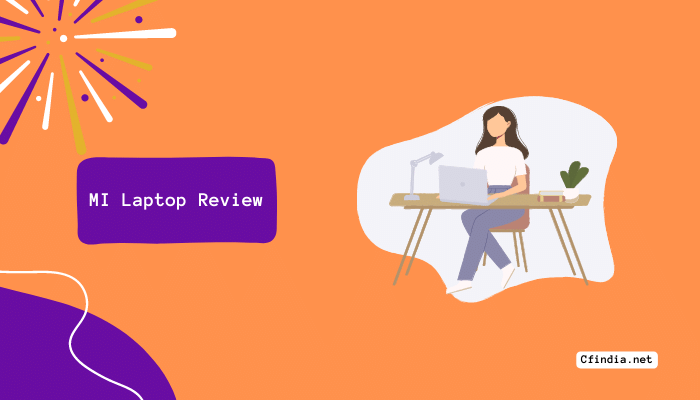 But what distinguishes these laptops from their rivals? One important aspect is that they address many problems with their predecessors, strengthening Xiaomi's position in the Indian laptop market.
To assist you in making an informed choice, we'll look at their specifications, performance, and value for money in this review. So let's explore these laptops and see what they have to offer.
MI Laptop Review:
The Series 6 aluminum body of the Mi Notebook Ultra weighs 1.7kg, making it lightweight and convenient for daily use.
The laptop is 17.9mm thin, feels well-built, and has a simple hinge to open with one finger.
The large black Xiaomi logo differs from last year's completely blank appearance, but the laptop's metallic body has a nice sandblasted texture and looks nice.
Its most notable feature is the Mi Notebook Ultra's 15.6-inch, 16:10 aspect ratio screen with thin borders and a 720p webcam at the top.
The laptop features a large, comfortable keyboard with a column of paging keys on the right and an easily accessible macro key in the top right corner.
The backlighting is adjustable with two brightness levels, an improvement from last year's models.
The laptop has a large grille for air intake on the bottom, and hot air is expelled through vents on the rear that are masked by the hinge barrel.
The product name is still Mi Notebook Ultra, but the Mi logo is now updated to match the company's recent branding initiative.
The laptop's body is quite slim and easy to carry around daily, and it has a minimalist design that doesn't draw much attention to itself.
Xiaomi Mi NoteBook Ultra Review: Performance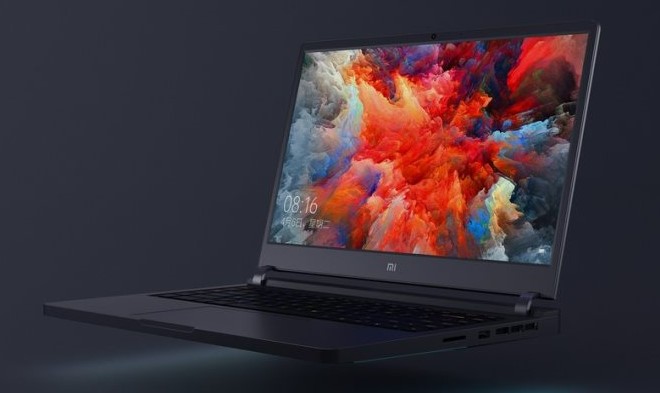 Here are the key performance points for the Xiaomi Mi NoteBook Ultra:
The Mi Notebook Ultra has sufficient processing power for routine productivity tasks and simple content creation projects.
The keyboard's good key travel makes typing comfortable, though it could use more spring.
The large, high-resolution screen is excellent for working on projects and watching movies and TV shows, but the bottom-firing speakers' volume and fullness are average.
The Mi Notebook Ultra outperformed the Mi Notebook 14 Horizon Edition with a 10th Gen Intel Core i7 CPU, scoring 4,680 and 4,195 points in PCMark 10's standard and extended runs, respectively.
SSD performance is good with sequential read and write speeds of 2378.7MBps and 1508.2MBps, and random read and write speeds of 1171.2MBps and 458.5MBps, respectively.
The Mi Notebook Ultra performed well in both the single-threaded and multi-threaded tests of Cinebench R20, scoring 548 and 2,014 points, respectively.
Casual games perform best, with 3D games finding running difficult. Only Far Cry 5 and Shadow of the Tomb Raider could average 30 and 23 frames per second, respectively.
Due to its entry-level discrete Nvidia GeForce MX350 GPU, the model from last year performed better in some situations.
Xiaomi Mi NoteBook Ultra Review: Trackpad and Keyboard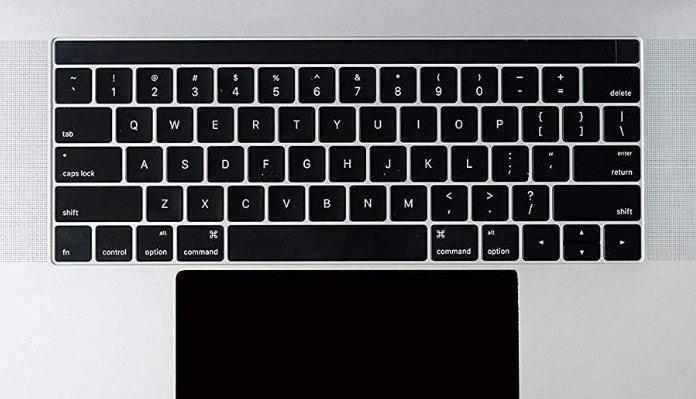 The Xiaomi Mi NoteBook Ultra has a spacious, comfortable keyboard occupying the laptop's lower half.
The paging keys are arranged in a column on the right side of the keyboard, and the arrow keys are spaced apart and not crowded.
A macro key in the upper right corner of the keyboard can be configured to launch any program quickly.
The keyboard's adjustable backlighting addresses a major flaw in the models from the previous year.
Despite Xiaomi's claim that there are three brightness levels, the backlighting only has two.
When you turn on the laptop, the fingerprint sensor for Windows Hello authentication built into the power button stores your fingerprint.
Large and comfortable, the trackpad is compatible with Windows multi-touch gestures.
The trackpad's physical click mechanism, however, is a little stiff.
After Windows starts, users may need to get used to signing in by pressing the power button with the pad of their finger.
The trackpad and keyboard of the Xiaomi Mi NoteBook Ultra are impressive overall, with the trackpad offering enough room for multi-touch gestures and the keyboard being comfortable to type on.
Xiaomi Mi NoteBook Ultra Review: Price, Conclusion, and Other Details
For those looking for a laptop that offers good value, the Xiaomi Mi NoteBook Ultra is a good choice. It offers a good balance between price, features, and performance starting at Rs. 59,999. Most people should opt for the mid-tier model with the less potent CPU, but those with a budget of up to Rs. 80,000 should consider the top-end model with a Core i7 CPU and 16GB of RAM.
The display and keyboard of this device are among their highlights because they give users a relaxing and immersive experience. The hardware should last for a few years, and the battery life is adequate for a work computer. The trackpad, speakers, and port selection could all be improved.
The Xiaomi Mi NoteBook Ultra might be a good choice for home users, independent contractors, and students. Even though it's not the most portable laptop available or designed for gamers, it's still a fantastic tool for daily use.
The top-end variant should be considered for those with a larger budget, while the mid-tier variant provides excellent value for money. With only 8GB of RAM and no upgrade option, the base variant might not be the best option for most users.
Why Should You Buy Xiaomi Mi NoteBook Ultra?
The Xiaomi Mi Notebook Ultra is a cutting-edge laptop with excellent value. This laptop is made to meet the needs of everyone, including professionals, gamers, and students. The following list of factors will help you decide whether to purchase the Xiaomi Mi Notebook Ultra:
Strong Performance: The laptop has an 11th Generation Intel Core i7 processor and an NVIDIA GeForce MX450 graphics card, which give it a strong and effective performance. This guarantees that the laptop can easily handle demanding tasks and heavy multitasking.
High-Quality Display: The 16:10 aspect ratio, 14-inch FHD anti-glare display gives you a lifelike viewing experience with vibrant colors and fine details. The screen's 90Hz refresh rate makes it ideal for gamers and those who appreciate stunning visuals.
Long Battery Life: The 70Wh battery that powers the laptop can operate on a single charge for up to 12 hours. By doing this, you can work continuously without worrying about running out of battery.
Lightweight and Transportable: The Xiaomi Mi Notebook Ultra is incredibly lightweight and portable, weighing only 1.38kg. It is, therefore, ideal for those who are constantly on the move.
Fast Charging: The laptop supports fast charging, allowing you to charge the battery up to 50% in just 35 minutes. This ensures you can quickly recharge your laptop and return to work.
Storage Space: The laptop has 512GB of SSD storage, giving you plenty of room to keep all of your important files and documents.
Frequently Asked Questions:
Which MI laptop is best?
MI laptops offer a range of models with varying specifications, so the "best" MI laptop depends on your specific needs and budget. The Mi Notebook 14, Mi Notebook 14 Horizon Edition, Mi Notebook Ultra, and Mi Notebook Pro are a few of the more well-known MI laptop models. It is advised to compare these models' features, prices, and specifications to decide which best meets your needs.
What is the life of the Mi laptop?
The lifespan of a Mi laptop can vary depending on several elements, including usage, upkeep, and component quality. A well-maintained laptop can typically last 3-5 years or longer, depending on usage. It's crucial to remember that a laptop's hardware components also affect how long it will last and that its performance can degrade over time.
Does Mi laptop have MS Office?
No Microsoft Office is pre-installed on MI laptops. However, if you buy a license for the program and download it from the Microsoft website, you can install Microsoft Office on your MI laptop. You can also use free productivity programs comparable to Microsoft Office, like Google Docs or LibreOffice.
Can we add RAM to the MI laptop?
If your MI laptop model supports memory upgrades, then the answer is yes. Most MI laptops have expandable RAM, and adding more memory modules is as simple as opening the laptop's back cover. To make sure that your model supports RAM upgrades and to get advice on the proper kind of RAM to use, it is advised to consult the user manual or MI customer support.
Conclusion:
If your MI laptop model supports memory upgrades, then the answer is yes. The majority of MI laptops have expandable RAM, and adding more memory modules is as simple as opening the laptop's back cover.
To make sure that your model supports RAM upgrades and to get advice on the proper kind of RAM to use, it is advised to consult the user manual or MI customer support.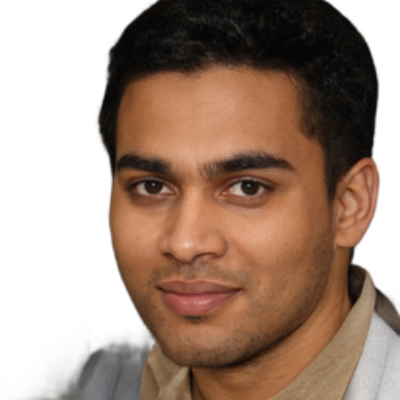 I am a Chandan Tewatia and I am the founder of this blog cfindia.net. I have been in the industry for over 10 years and have worked with some of the biggest names in the business. I have a wealth of experience and knowledge to share, and my blog is a platform for me to do just that.