With the rise of remote work, video conferencing has become a popular way to connect with friends, family, and coworkers in today's digital age. However, not every laptop has a high-quality camera, and the inbuilt cameras frequently lack clarity and resolution. An external camera for your laptop can be useful in this situation.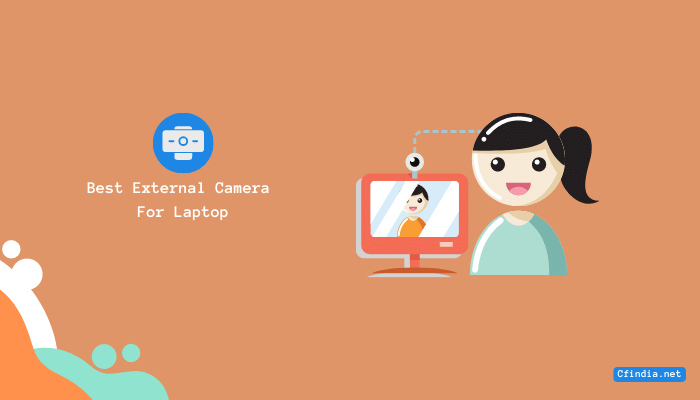 You can present yourself more professionally and improve the quality of your video calls by using an external camera with your laptop. It can be challenging to choose from the many options on the market when looking for a camera for either personal or professional use.
In this blog post, we'll help you find the best external camera for your laptop.
Which External Webcam Is Best for Laptops?
The use of standalone webcams for laptops has become more crucial than ever with the rise in popularity of virtual meetings and the culture of working from home. Consider investing in a high-quality external camera for your laptop if you need higher video quality or more features or if you have extra cash to spare.
1. Logitech C920: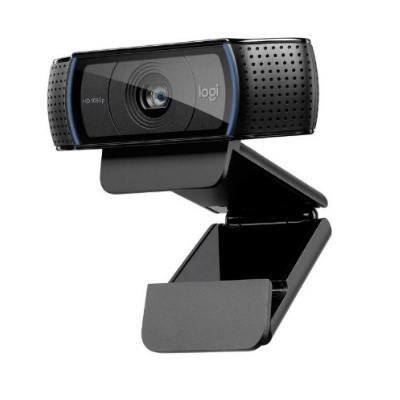 Logitech C920 is a popular choice among streamers, content creators, and office employees. This popular webcam continues to deliver top-tier performance with clear 1080p HD quality, excellent lighting, and color identification at a reasonable price. The framerate is restricted to 30 frames per second, which might not be ideal for all users.
2. Razer Kiyo: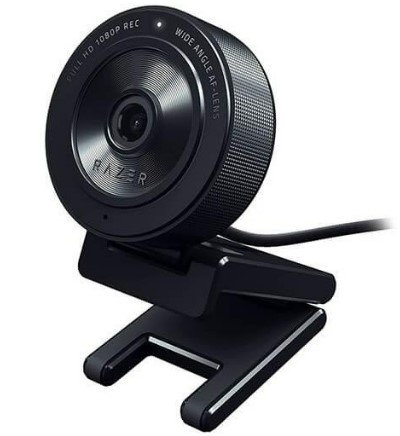 The Razer Kiyo is a high-quality webcam for streaming, known for its convenient ring light that provides excellent lighting for video. Razer's creative ideas are to be commended for its peculiar appearance. It is simple to use even though it is a little expensive.
3. Logitech Brio: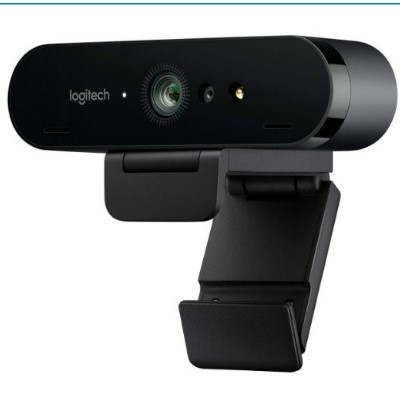 Logitech Brio is the best webcam for laptops if you want the highest quality video at a premium price. With 4K resolution and 30 frames per second, it can capture videos with stunning color, brightness, and detail. Every time you turn on the computer, its infrared camera, which is Windows Hello compatible, can recognize your face and unlock it for you. It also has an adjustable field of view, two microphones for stereo audio recording, and a detachable USB Type-C connection for easy setup and storage.
4. Lenovo 300 FHD Webcam: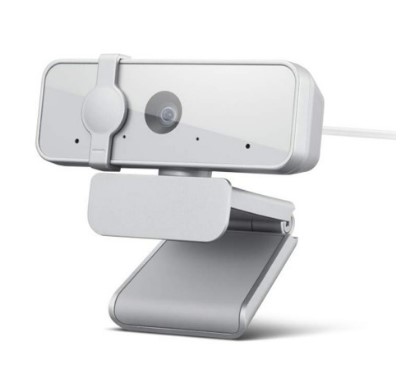 The Lenovo 300 FHD Webcam is a budget-friendly option for those who don't want to spend too much on a webcam. It costs less than 3,000 rupees and has sharp 1080p quality. It has a 95-degree ultra-wide lens and full stereo dual built-in microphones. For those who care more about privacy, the camera lens also has a physical privacy shutter. The main body can also tilt up and down and pan 360 degrees.
5. Microsoft Lifecam Studio: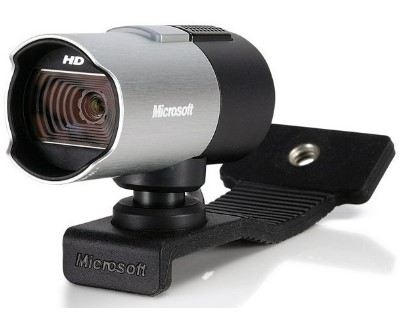 Microsoft Lifecam Studio offers sharp 1080p resolution and a wide-angle lens, making it perfect for video conferencing. The video's colors are accurate and true to life thanks to its TrueColor technology. However, it is quite expensive compared to other webcams in its class.
Is An External Webcam Better Than Laptop Camera?
Compared to a laptop camera, an external webcam can have a number of benefits. First off, external webcams typically produce clearer, more detailed images and have higher image quality and resolution. Additionally, they frequently have a wider field of view, enabling you to include more subjects or things in the frame.
The enhanced audio quality of using an external webcam is another advantage. In comparison to the microphones on most laptops, many external webcams have built-in microphones that provide better sound quality and noise reduction. This can be especially useful if you frequently participate in online classes or business meetings via video conferencing.
Additionally, external webcams provide more positioning and angle flexibility. The camera's height, distance from you, and angle can all be easily changed to capture the most attractive and useful image of you or your surroundings.
An external webcam can significantly improve your video conferencing experience by providing better image and audio quality, as well as more flexibility in positioning and angles, even though built-in laptop cameras may be convenient.
Should I Get An External Camera For My Laptop?
Your particular needs and intended use will determine whether or not you ought to purchase an external camera for your laptop. An external camera can significantly improve your experience if you frequently participate in video calls for work or online classes by offering better image and audio quality as well as more positioning and angle flexibility.
An external camera may not be required, however, if you rarely make video calls or are happy with the performance of your laptop's built-in camera.
It is important to take into account the price and compatibility of external cameras. Although there are some reasonably priced options on the market, some high-end models can be quite pricey. You should also make sure that the ports and operating system on the external camera you choose are compatible with your laptop.
Overall, your individual needs and priorities will determine whether or not you purchase an external camera for your laptop. An external camera can be a wise investment if you value clear video and audio during your video calls.
Steps To Connect My External Camera To My Laptop?
To connect an external camera to a laptop, follow these instructions:
Verify that the operating system on your laptop is compatible with the external camera. For information on system requirements and compatibility, visit the manufacturer's website.
Using the proper cable or adapter, connect the camera to your laptop. A USB cable is typically used to connect cameras to laptops.
Make sure your camera is in camera mode before turning it on. To change modes, some cameras may have a switch or button.
Your laptop should automatically recognize the camera and install any required drivers. Install the drivers by adhering to the on-screen directions if given the option.
Open your laptop's camera app or preferred video conferencing program once the drivers have been installed.
Choose your external camera as the video source in the camera or video conferencing app. You might find this option in the preferences or settings menu.
Make sure your camera is operational by giving it a test. The app ought to display a live video feed from your external camera.
That's it! Your laptop and external camera are now properly connected.
Why Is My External Webcam Not Detected?
There can be various reasons why an external webcam is not detected by your device. The most common ones include outdated drivers, connectivity issues, and software conflicts.
Firstly, ensure that your webcam is properly connected to your device and that the USB port is functioning correctly. If the webcam is still not detected, try updating the device drivers or reinstalling the drivers from the manufacturer's website.
Another solution is to check for software conflicts, as some applications may prevent the webcam from being detected. Try closing any open applications that may be using the webcam and restarting the device.
How To Fix A Webcam Not Working?
If your webcam is not working, there are a few steps you can take to fix the issue.
First, make sure your webcam is properly installed, with the most recent drivers and software, and that it is properly connected.
If the problem still exists, restart your device and look for any software inconsistencies or interference from other programs.
Additionally, you might need to change the webcam settings in the software you're using or in the camera settings on your device, such as the resolution or frame rate.
If none of these fixes work, you might need to repair the webcam's hardware or replace it entirely.
Conclusion:
Choosing the best external camera for your laptop depends on your specific needs and preferences. The resolution, frame rate, compatibility, and ease of use are a few key considerations. The Logitech C920, Microsoft LifeCam HD-3000, and Razer Kiyo are three of the best-rated external cameras for laptops. The ideal external camera for laptop will ultimately depend on your specific requirements and financial situation.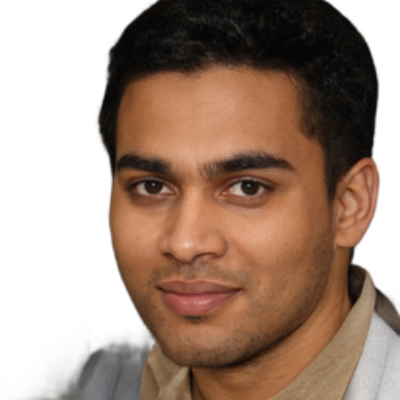 I am a Chandan Tewatia and I am the founder of this blog cfindia.net. I have been in the industry for over 10 years and have worked with some of the biggest names in the business. I have a wealth of experience and knowledge to share, and my blog is a platform for me to do just that.